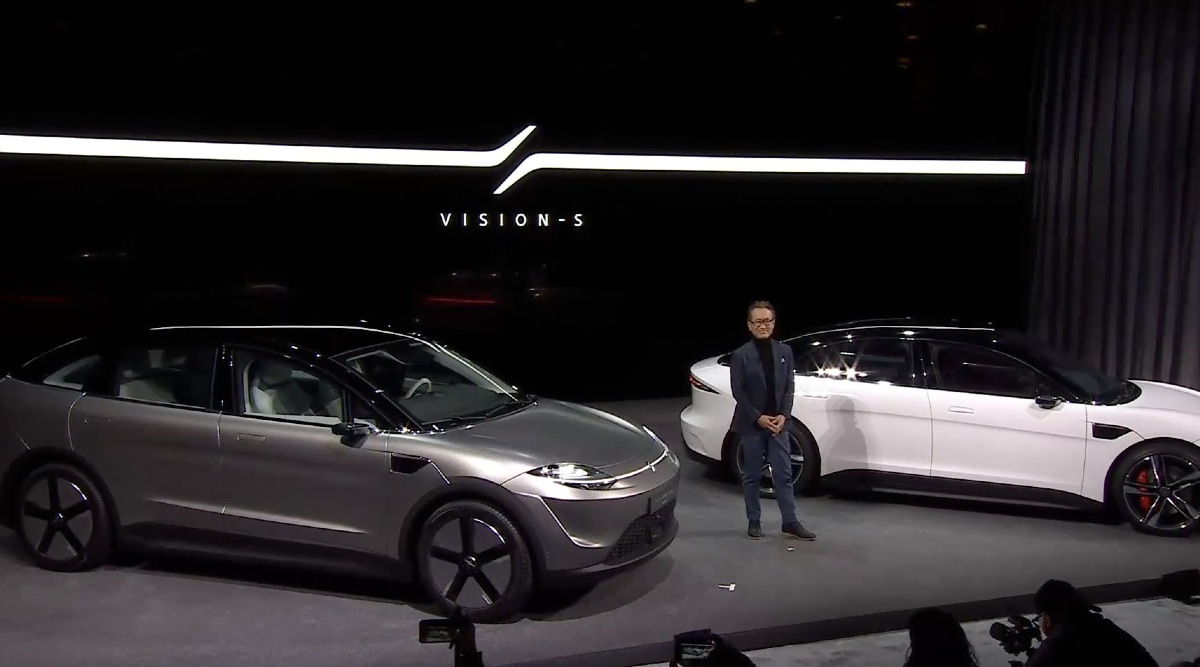 The first day of CES 2022 was a busy one. Sony used the world's biggest tech show to reveal the name of the next-generation VR system. But the true surprise came when the Japanese tech giant announced it will start commercializing its electric vehicles as part of a new division called Sony Mobility Inc. Samsung, meanwhile, showed its new barrel-shaped Freestyle projector which looks quite cool. On the first day of CES 2022, we also saw some big announcements from Intel, AMD, Dell, Asus and other companies. Though Day 1 came to a close, the show isn't over yet.
The PlayStation VR 2 is the official name of the next-generation VR headset from Sony. During its CES 2022 keynote, Sony shared new details about the head-mounted display, including the name of the controllers, called Sense Controllers, which will offer features like haptic feedback. Separately, the PlayStation blog notes that the headset will feature an OLED display with a 2000 x 2040 per eye panel resolution, and support for 90Hz and 120Hz refresh rate, with a field of view of approximately 110 degrees. The headset will also include 4 cameras and a controller-tracking IR camera for per eye tracking. Additionally, Sony also confirmed Horizon Call of the Mountain, the first big title developed for the next-generation VR headset. No images, price, or release date were revealed. Expect holidays 2022 as the launch date for the PlayStation VR 2, which will work with the PlayStation 5.
At CES 2022, Samsung unveiled a device that no one thought was coming. The Freestyle is a projector that combines a smart TV, a smart speaker, and a lamp. The portable projector is capable of projecting the video from 30 inches to 100 inches. It has the same UI and apps like Samsung's 2022 smart TVs, making it closer to a smart TV. Perhaps what makes the Freestyle different from other portable projectors is its design. The device can be angled to use in any direction and transform any free wall into a screen. The projector comes with a remote; plus, it can also be controlled using a voice command. The projector can be powered via USB-C from a wall plug or external battery pack. Later this year, Samsung plans to sell an optional light bulb socket adapter, transforming the projector into a mood light of sorts. The $899 projector will be available to preorder in the US this week.
["source=indianexpress"]