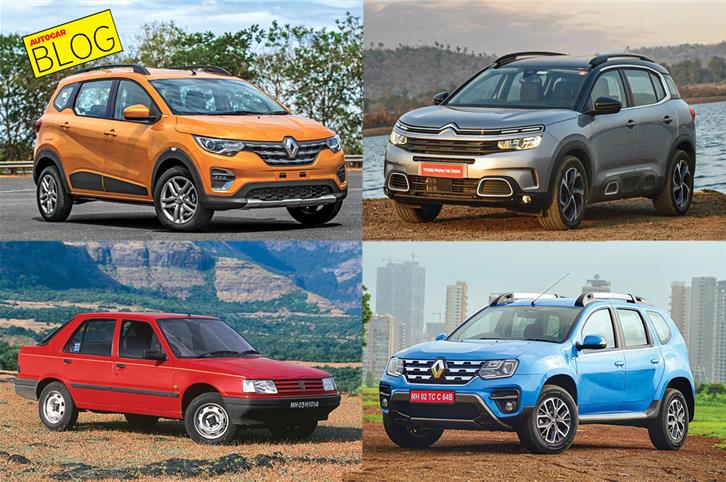 The French never follow. Nor do they lead. They just do their own thing… accompanied by a nonchalant shrug. This independent streak permeates everything they do. Food, football, fashion, fast cars. Their approach is always different. While at times this doesn't work, or isn't as competitive, the French always push the boundaries.
As a result, fleshing out a niche is something they do best. Duster, Kwid, Triber and now Kiger, all of these Renaults have succeeded in India because they've offered something different. Come to think, so did Peugeot's high riding 309 sedan, back in the day. Sold with some small amount of success in India in the 90s, this engineered-for-Africa car was nothing less than a sedan with an SUV suspension. It had an insatiable appetite for bad roads and then, there was the fact that it also handled superbly.
Another thing the French are just great at is the black art of fine tuning. Not something you can see with the naked eye, getting that last five percent right is something they do just superbly – be it wine, cuisine, or even tyres. Yeah, Michelin. There's a reason they're right up there.
I distinctly remember chatting with engineering legend Gérard Detourbet of Renault during the launch of the Kwid. We were talking about the Duster's Diesel engine, and how, despite not having the most valves, the highest injection pressure or the best specified turbo, it still seemed to be the one that delivered the most easily accessible and strongest hit of torque. "Values are fine," he explained. "But more important is the flow. It's all about using fluid dynamics to get the air surging through the valves in the fastest and cleanest manner." And drive Renault's 1.0 litre turbo and it's the same story; the spec isn't all that impressive, but the overall setup and tune is so good, it feels very peppy. Everything just seems to take place at the right time. It was Renault who pioneered turbocharging, after all.
New French player Citroën hasn't made much of a dent on our market, but what it has done is clearly demonstrate its French accent. The extremely focused and very different C5 is overtly comfort oriented. With a supple ride friendly suspension, it's more Comfort Utility Vehicle than Sports Utility Vehicle. Even the diesel under the hood, sourced from Jeep, runs smoother and is less gruff.
Citroen's C3, up next, is an SUV or crossover that seems laden with individual character as well. It has loads and loads of SUV cues, plenty of typically French flair and promises to deliver yet another motoring experience loaded with character. And thank God for that. With cars getting more homogenised, neutralised, pasteurised and sterilised, it's great that some carmakers can still be competitive on the one hand, and deliver cars brimming with identity and character on the other.
["source=autocarindia"]