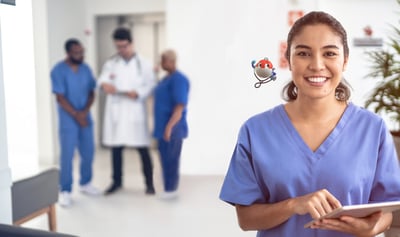 Cybersecurity, digital government, and improving citizen experience were the key themes emerging from conversations with state chief information officers (CIOs) at the 2022 National Association of State Chief Information Officers (NASCIO) Midyear Conference.
Those themes were also among the top 10 priorities for state CIOs identified by NASCIO. Across the United States (U.S.), state CIOs are pursuing faster digital transformation and more cloud-based software as a service (SaaS) platforms as they take on modernization strategies and programs.
The key challenge for state CIOs is how to balance the strategic alignment of transforming their systems with serving the day-to-day needs of stakeholders transacting with their government. Automation creates a critical path to achieving both strategies.
Cyber threats target state services…
Cybersecurity remains a top concern for state CIOs as cyberattacks have adversely affected public services—from ransomware attacks shutting down critical services to cyber adversaries stealing personally identifiable information (PII) of state employees and citizens.
State CIOs concerns mirror concerns felt by CIOs across industries. According to the 2022 State of the CIO survey, 76% of CIOs surveyed "anticipate their involvement in cybersecurity to increase over the next year," and "51% say they are focused on security management in their role."
Many states, including Iowa, New York, and Wisconsin, are implementing identity and access management (IAM) solutions where the primary goal remains 'one person, one ID.' And a recent CIO.com article explains "proper IAM enables legitimate internal and external users to access the right data at the right time from the right devices."
…while legacy systems create challenges
As part of digital government, more state CIOs are prioritizing a citizen-centric experience rather than a government-centric experience by creating a main hub for citizens to access services. Legacy applications continue to present challenges related to high maintenance costs, which affect citizen services. As a result, U.S. state CIOs are searching for ways to remove silos by standardizing a common framework across multiple agencies.
John MacMillian, CIO for Pennsylvania state, shared (during a panel discussion at NASCIO) that there are more than 2,300 applications in his portfolio. There is a need to consolidate and modernize to simplify the technology landscape.
Streamlining digital services with automation across state government
Seamless state government services and customer experience are big issues for citizens. Which makes robotic process automation (RPA) and artificial intelligence (AI) an ideal way for state governments to streamline digital services.
For instance, the New York State Department of Labor, which oversees unemployment claims, was overwhelmed with requests during the height of the COVID-19 pandemic. The department turned to UiPath and the New York State Office of Information Technology Services to automate "the processing of millions of incoming claims."
Noteworthy outcomes included "a decrease in claims processing time—from 45 minutes to just over one minute—and eliminating a backlog of 1.3 million claims while allowing the New York State Department of Labor to fight fraudulent claims."
New York's Chief Technology Officer Rajiv Rao wins NASCIO award
It was exciting to see Rajiv Rao, chief technology officer (CTO) and deputy CIO for New York State, win the NASCIO Technology Champion Award.
According to a NASCIO press release announcing the honor, "Rao was one of the core designers of New York State's Excelsior Vaccine Validation Pass. The pass is a virtual credential New York State residents can receive for submitting COVID-19 vaccination status or a current negative COVID-19 test result.
Under Rao's leadership, his team deployed virtual agents as a part of New York State's AI-assisted call center in just four weeks. The call center was crucial in addressing citizen questions, as well as providing 24/7 access to critical information in multiple languages."
A new trend emerges: AIOps
Dave Fletcher, CTO of Utah, also spoke at the NASCIO Midyear Conference. Fletcher shared his experiences using AI for IT operations (AIOps) as an early adopter, where he implemented an AI center of excellence (CoE) based on Gartner's recommendations. AIOps also helped in various use cases, such as during network failures and network delays.
UiPath has been taking AIOps to the next level by solving the "alert fatigue" issue that operations engineers face. While AIOps enable AI-based intelligent operations, they may not be able to act on all alerts and recommendations. UiPath helps customers achieve zero-touch security operations by complementing AIOps tools and integrating through event-driven automation.
Despite available security operations tools, the security team continue to have "alert fatigue" as they must still do manual work despite having these tools. UiPath technology helps automate the actions required from various alerts instead of requiring human triaging to address them.
The road to digital transformation
Digital transformation initiatives are broader strategic initiatives involving people, processes, and technology.
While transformation requires change management, company culture support, and new business models, developing new solutions is at the core of digital transformation. However, CIOs are looking for accelerated digital growth leveraging SaaS solutions rather than multi-year enterprise programs.
UiPath gives state CIOs tools like process mining, pre-built UiPath Marketplace accelerators, integration services, and UiPath Test Suite to accelerate various software lifecycle phases.
Moreover, every state agency is struggling with disparate, siloed systems. A robust automation platform can play a key role in interoperability and the seamless flow of data across systems for states on the path to digital modernization.
It's all about the people
We know the impact of the 'Great Resignation.' And public sector is more impacted considering the compounding impact of retiring workforce. It's hard to find talent in this competitive environment, coupled with the cumbersome and lengthy hiring process.
During the NASCIO conference last month, Mark Raymond, CIO of Connecticut, highlighted how states should invest in their own workforces and skill building. Doing so empowers employees across departments and agencies to work together to improve service delivery to citizens. While there is an opportunity to attract talent by introducing more emerging technologies in the organization, there is equal opportunity to fill up the talent gap with a digital workforce.
As mentioned by one of the state CIOs during reflections: "old challenges are still there." So, it's perfect time for U.S. agencies to look at new ways to solve the existing problems.
["source=uipath"]