Mahindra XUV700 owners are facing issues with the car's infotainment unit. Several users have reported touchscreen malfunctions on brand new cars.
Several Mahindra XUV700 customers – who were lucky to get the delivery – have pointed out the malfunctions with the touchscreen on the car's infotainment unit. The popular car does not seem to be having the smooth sail it expected. It received a great response when the bookings opened on October 7. However, the SUV has been facing problems with delivery because of the prioritization set by Mahindra XUV700's external vendor. The company even canceled some of the bookings out of the blue. Now, the customers have to deal with yet another disappointment.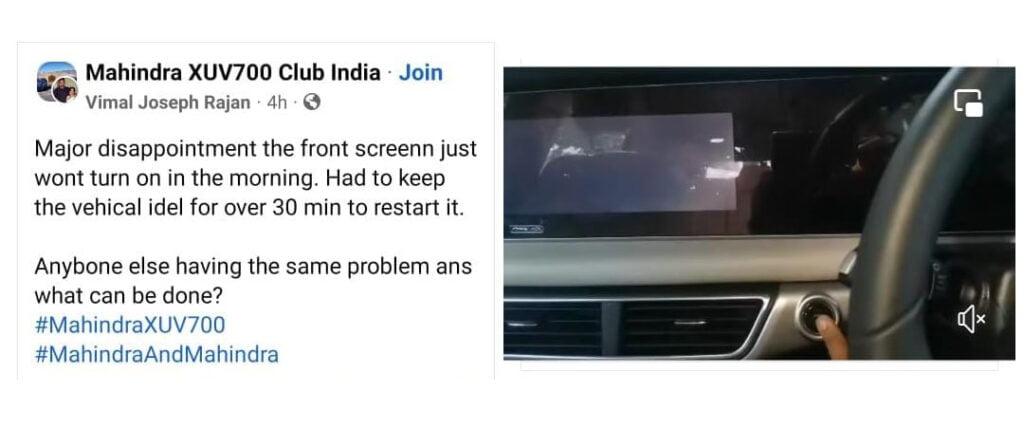 The Mahindra XUV700 is the highlight of the company's product portfolio. While the base MX Series models come with an 8-inch touchscreen infotainment system, the AX series models feature HD dual-display units with two 10.25-inch screens for infotainment and instrumentation. Both the Mahindra XUV700 MX and AX (i.e., AdrenoX) come in diesel and gasoline variants with manual and automatic options, and with 5 and 7-Seater capacity. There is also an optional All-Wheel- Drive (AWD) spec. Additional features include Smart Door Handles, built-in Alexa integration, Intelligence AdrenoX, a 3D Sound System with 12 speakers, and more. As you can see in the video below, the touchscreen doesn't seem to be working when you start the car.
Another user has reported that the screen won't turn on in the morning. They claimed that they had to keep the vehicle idle for almost 30 minutes to restart it. So far, the company has not publicly offered any solutions for this problem. Whether this problem is caused by the touchscreen itself or any damage caused by the vehicle, it is glaring problem for the company. Customers are not having a good experience, despite paying a huge price (Rs 12.5 lakhs – Rs 23 lakhs ex-showroom) for the SUV. Mahindra needs to quickly sort out the problems with its new SUV.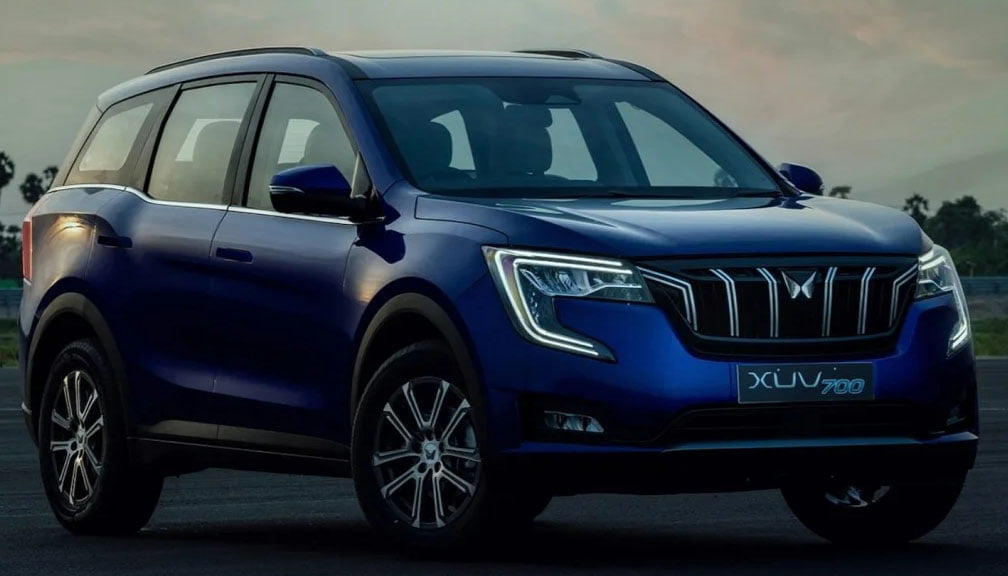 With technical problems like bad touchscreens, long delivery timelines, and automatic cancellations, the brand might soon lose its loyal fans. If this keeps up, the trust in the brand and its quality will not survive for long. Recently, Mahindra announced plans to streamline the delivery process with help of an algorithm. However, the process still seems to be ineffective. Now, with the car's touchscreen malfunctions on the infotainment unit, this is not a good look for a popular brand.
["source=carblogindia"]