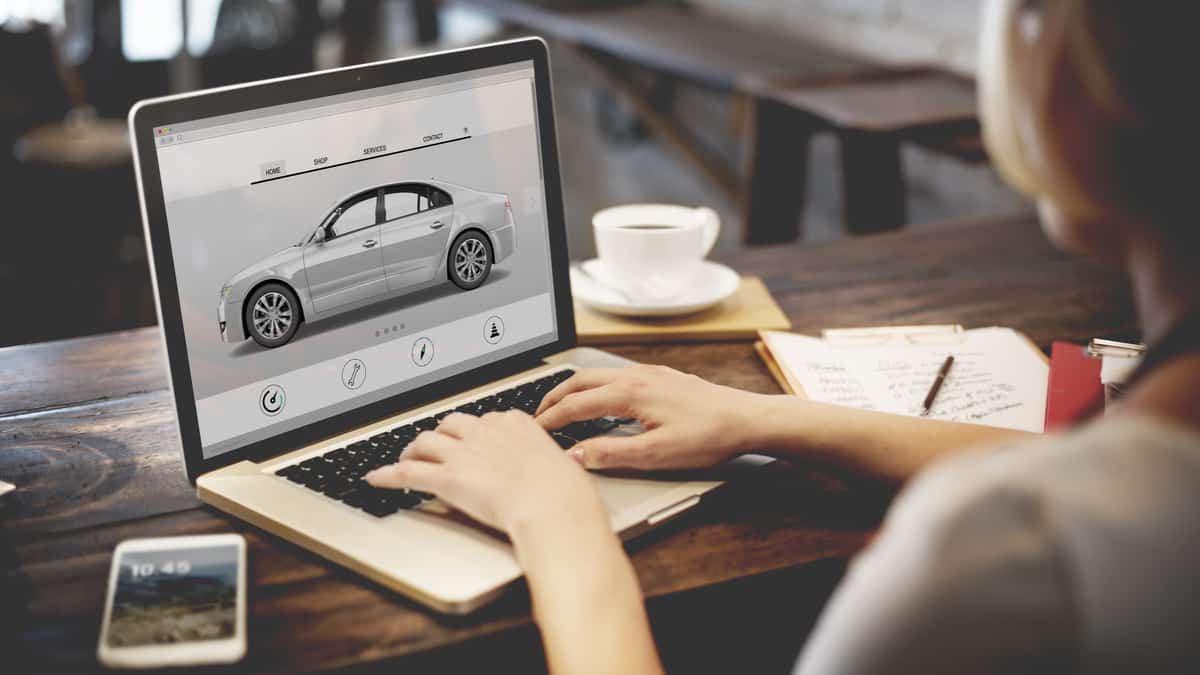 If you are really passionate about the world of automobiles and want to get all the latest information and gossip at the touch of a button, it is important that you follow the top automotive blogs on the Internet. A quick Google search will give you a vast number of auto blogs, but not all of them are updated daily and have the latest information.
That's why we've researched and created a list of the top 50 automotive blogs for you to follow and subscribe to get the best information and updates from the automotive world.
Would you like to submit your blog? Check out the bottom of this post.
1. YourMechanic
Do you need help with the maintenance or repair of your car? YourMechanic is your ultimate go-to blog. It contains a huge collection of auto repair items, from fault codes to diagnostics to auto parts replacement. If you have a question about your car that's not working properly, just contact YourMechanic.
2. Motor Verso
Motor Verso focuses on luxury cars, performance cars and also on unique limited edition vehicles. The blog contains a range of car reviews as well as products, gadgets, and accessory reviews. The blog also regularly publishes road trips to inspire you to take your next journey in a luxury car.
3. Motor Trend
The history of the magazine Motor Trend dates back to 1949 when it was first published by Petersen-Verlag. The magazine covers everything that has to do with the world of automobiles, including industry news and reviews, while the blog provides excellent information on buying classic cars, vintage cars and more. If you're planning on buying a new car, be sure to visit the Motor Trend Buyer's Guide.
4. ReviewJam
ReviewJam is a website focused on product reviews for automotive and garden tools. The articles are well-researched and you can be sure that you will get the best alternatives to choose from. The website will be relaunched in 2020 and continues to grow.
5. Edmunds
Headquartered in California, Edmunds also began as a publishing company in 1966. The Edmunds Blog contains information on vehicle evaluations, vehicle prices, dealer inventory lists, car buying aids, vehicle comparisons, and vehicle specifications. Edmunds' goal is to provide all the necessary information before buying a new or used car.
6. Car and Driver
Car and Driver is another trusted name in the automotive world. The blog offers a wealth of information ranging from car reviews, car news, buying advice, road tests, comparison articles and much more. If you are thinking about buying a new car, you should definitely visit the Car and Driver blog.
7. Kelly Blue Book
Everyone who buys a new or used vehicle should definitely follow the Kelly Blue Book. In this blog, you will find all information about car prices and dealers. In addition, KBB is known in the industry for stating the authentic market value of used cars and also offers expert consumer reviews.
8. Car talk
For automotive enthusiasts interested in motor sports, racing videos, exclusive aftermarket products, exotic and tuned muscle cars, and the latest industry news, Car Talk is your place to go. The blog is also linked to another website where you can listen to interesting podcasts about car buying/selling, driving tips, and much more.
9. TopSpeed
TopSpeed offers comprehensive automotive information and all topics and arranged in specific categories. You can search for topics related to a specific country, model, auto show and more. Whether you need car reviews, the latest rumors about cars, road trips, or industry news, TopSpeed has it all in its archive. In addition, the blog has a dedicated section for car games.
10. Girls Auto Clinic Blog
Who says women don't like cars? The Girls Auto Clinic Blog is dedicated to women who love cars. The blog offers all kinds of information and guides to educate women about car purchasing, maintenance, home improvement, and more. The blog also offers information about car repair shops and car dealerships.
11. Car Bibles
Founded by Chris in 2005, the Car Bibles blog has a huge archive of informative car guides, car product reviews, car reviews, car parts and much more. The best thing about Car Bibles is that the author uses a friendly, relaxed tone of voice that makes it easy for newcomers to understand and grasp important information.
12. Autoblog
Autoblog is the leading American Internet-based automotive blog owned by Oath Inc. It attracts over 9.2 million visitors per month and has a Facebook fan base of over 1.4 million users. The blog publishes about 84 posts per week, including automotive industry news, car reviews, vehicle purchasing tools and much more.
13. MotorAuthority
Whether you are a market consumer, a car enthusiast or an industry expert, the MotorAuthority blog contains all the latest and most reliable news and information about the world of automobiles. The blog also publishes articles on luxury cars, test drives, spy shots, and updates on the latest car shows.
14. IHS Markit
The IHS Automotive blog covers a wide range of automotive topics related to sales, marketing, strategies, production, and the latest technologies and updates. The blog contains daily articles on the role of government and politics in the automotive industry. There is also a section with articles on revelations about new cars and the latest news.
15. Corvette Blogger
Corvette Blogger is dedicated to Corvette fans. It contains all the information about the latest Corvette models, specifications, prices, reviews, and the latest updates on upcoming Corvette cars. If you own a Corvette or plan to buy a Corvette in the future, you should follow this blog.
16. Off the Throttle
Off the Throttle is an excellent blog with tons of articles for both experienced motor enthusiasts and newcomers. It is run by a person called Scott who is a YouTuber, blogger, writer, journalist, and, of course, car enthusiast and whose content has been published on Yahoo, Business Insider, and GT Spirit. The blog also has a YouTube page that is constantly updated with car reviews, humorous videos, and stories from the world of cars.
17. Autoextremist
Autoextremist is managed by Peter M. DeLorenzo, who has more than 22 years of experience in automotive marketing and advertising. The blog offers in-depth analysis of the automotive industry and publishes car-related news, comments and analysis of the automotive world.
18. Paul Tan's Automotive News
Paul Tan is referred to as 'Malaysia's No. 1 source for automotive news'. The blog offers the latest news and updates on Malaysia's automotive industry as well as articles on car and motorcycle tips, test reports, truck reviews, and more.
19. My Auto Repair Advice
My Auto Repair Advice is a very informative blog for car repair tips. It contains information from trained and professional mechanics who want to teach people how to repair their car at home. You will find many articles about troubleshooting and DIY and how much car repairs should cost.
20. Left Lane News
Left Lane News is one of the leading automotive blogs when it comes to industry news. The blog is known for being one of the first places where news is published. Other content on Left Lane News includes vehicle reviews, buyer's guides, technical information, pricing, and vehicle specifications.
21. Good Car Bad Car
Good Car Bad Car specializes in tracking car sales and has a special section where users can check car sales by segment. In addition, the blog also contains information on the best-selling vehicles, be they limousines, SUVs or small cars, and all information is specific to the UK, US, and Canadian markets.
22. Be Car Chic
Be Car Chic was created in 2009 by Melanie Batenchuk. Her goal was to empower women and educate them about the automotive industry. The blog has a section with profiles of female drivers and information about how they like to drive. There are also articles on industry news, car reviews, and analyses of the automotive world.
23. The Torque Report
The Torque Report contains all the information about news from the car industry, car premieres, car shows, prototype spy shots, concept cars, and also eco-cars. The blog is also updated daily with green reports and car reviews for each model.
24. Zero to 60 times
Do you like to find out how fast a certain car is? Then the blog 'Zero to 60 Times' is just the right thing for you. The blog contains information about the 0 to 60 times statistics of almost every car. You'll also find other entertaining posts about car reviews, comparisons, top 10 articles, and more.
25. Chris on Cars
If you are quickly attracted to pictures, 'Chris on Cars' is the blog you should follow. Here you'll find some of the best car photography as well as fascinating articles on test drives, reviews, product reviews, and more. The blog also allows for guest posts and includes some Hollywood-related articles.
26. Exotic Car List
For those who love exotic cars, Exotic Car List is the right place for you. Before you buy an exotic car, you should definitely visit this blog, because there you will find a wealth of information about every exotic car on the market, including reviews, price comparisons, and much more.
27. Popular Mechanics
Popular Mechanics is known for the exchange of informative articles about the automotive industry, technology, science, and aerospace. The blog is always up to date with the latest news from the automotive industry, automotive culture, and important information for consumers interested in the automotive world.
28. The Safe Driver
While most automotive blogs focus on car reviews, buying guides, and industry news, The Safe Driver is an informative blog designed to educate readers about driving on the road. The blog contains a series of articles that describe the proper handling of the car, parallel parking, using the side mirrors and much more. The blog also offers driving quizzes, surveys, and a Q&A section.
29. Celectrity Cars Blog
Would you like to know which car Pink Floyd's drummer Nick Mason drives? It's a Blue LaFerrari. In the Celebrity Cars Blog, you can find all the information about the car your favorite actor or singer drives. Visitors can simply select the celebrity they like and all the cars he/she has owned and driven will be displayed. There are also other interesting sections like 'Top 5 Celebrities that drive pink cars'.
30. BMW Blog
The BMW blog is the largest community of BMW enthusiasts anywhere. The blog has registered BMW fans from all over the world who love to read about BMW rumors, upcoming models, reviews, race show lifestyle, and more. If you own a BMW or plan to own a BMW in the future, make sure you are part of the BMW Blog.
31. Denlors Tools
For those who do not like visiting car dealerships to buy components for their car, Denlors Tools should be followed. This blog has been in business since 2005 and offers everything, including air conditioning tools, diagnostic tools, measuring tools, suspension systems, power tools, and more. Denlors Tools also offers a range of discounts for frequent buyers.
32. Car Scoops
Car Scoops was created by John Halas and is an excellent source for car news, updates, and car reviews. The blog also features spy shots, information about new cars, future cars and even fancy articles. If you are an automotive author, you can even publish your own articles on the website.
33. Green Car Congress
The Green Car Congress offers daily updates on environmentally friendly cars, energy issues on clean transport technologies, and also discusses policies on sustainable mobility. Its aim is to inform and encourage visitors about the importance of zero-emission transport.
34. Bang Shift
Bang Shift focuses mainly on muscle cars and hot rods. It has been run by Brian Lohnes and Chad Reynolds since 2008 and offers daily news, muscle car reviews, videos, and updates on news in the world of muscle cars.
35. Master Tech Mark
Master Tech Mark is led by a certified automotive specialist, Mark Gittleman, who is happy to share his knowledge about cars in this blog. Here you will find a range of car repair articles, DIY products, motorcycle repair manuals, tips, and much more. If you want to learn more about how to repair your car, you should definitely follow Master Tech Mark.
36. Steward Auto Repair
The Steward Auto Repair Blog focuses on car repairs and troubleshooting. It is an excellent blog with very informative articles and videos explaining how to fix problems with your car. You will also find testimonials from visitors who have tried the techniques shared in the blog.
37. Ask Patty
The main objective of the blog Ask Patty was to inform women about buying and selling car parts, car maintenance, car repairs, and safety issues. However, the blog grew rapidly and is now used by many people seeking real and trustworthy advice about car dealers, car parts, and services.
38. The Car Connection
The Car Connection is a leading automotive blog that contains all the latest news and updates about the industry. There are exclusive car reviews, spy shots, car show reviews, and information about all the new cars coming out.
39. Car Throttle
Dubbed as "Buzzfeed for Cars", this blog was created by Adnan Ebrahim for young automotive enthusiasts like himself. The blog contains a series of articles about the latest developments in the automotive industry, videos, retro and vintage cars, Formula 1, and motorsports. There is a large community of members who are also categorized by their vehicles.
40. Quattro World
The Quattro World was created in 2009 by Magnusua Decker for Audi enthusiasts. Over here you can find all the details about Audi vehicles, Audi updates, events, car shows, and much more. If you love Audis, make sure you bookmark Quattro World.
41. Motor1
Motor1 is ideal for buyers of new and used cars and for car enthusiasts. The blog contains daily posts on auto industry news, car reviews, sports cars, super cars, sedans, exotic cars, auto shows, and more. You can also view their buying guides and access the blog in 9 different languages.
42. Automotive Addicts
Automotive Addicts was created by Malcolm Hogan in 2004 and contains interesting news articles that include vehicle reviews, test drives, pricing information about cars, classifieds, and more.
43. Car Complaints
Car Complaints uses authentic data submitted by the user to generate information about problems and malfunctions with the vehicles. It is a completely free blog and visitors can view the problems reported for each car, solutions, and costs to fix the problems, mileage and much more. You can also read stories and experiences of different car owners.
44. Hybrid Cars
As the name suggests, the hybrid car blog provides visitors with intensive knowledge about hybrid and electric cars. You will find a number of articles on the environment, hybrid engines, and environmentally-friendly vehicles.
45. Repair Pal
When it comes to car repairs, Repair Pal is all you need. It offers a large database of car repair guides, including stories from owners about how to repair their cars. The blog even lets you find the nearest garage and get a quote for the repair.
46. The Smoking Tire
The Smoking Tire was created in 2009 by Matt Farah and Tom Morningstar. It features an exclusive weekly 90-minute podcast with guests from the automotive industry, entertainment, Hollywood, engineers, racers, and more, all sharing their driving experiences. The blog also features an amazing YouTube channel with videos of supercars, sports cars, drifts, and even hot rods.
47. MPGoMatic
The MPGoMatic blog was created by Daniel Gray and contains all the information you need about car mileage. You will find interesting articles about fuel-efficient cars, new car reviews, and also comments. There is also a separate section for 'best petrol car', 'best petrol SUV', 'best petrol van', and more. The best thing about MPGoMatic is the mileage calculator, which allows you to compare the mileage of your car with other cars listed in the blog.
48. Classic Car
For those who love vintage and classic cars, Classic Car News is the right place for you. It's the largest community of classic car enthusiasts, and you'll find tons of articles on car market analysis, auctions, future classic cars, commentaries, celebrity cars, car shows and more. The site was recently listed as one of the fastest growing private companies in America.
49. Speed Hunters
Speed Hunters consists of an international team of photographers, writers, and drivers who share a common interest in the automotive industry. You will find fascinating articles about car culture, stories, muscle cars, classic cars, concept cars, and more. The blog also has an online shop that sells exclusive equipment, clothing, stickers, and similar accessories.
50. Kia World Blog
The Kia World blog is aimed at Kia enthusiasts who want to share their experiences and learn more about Kia vehicles. The blog offers extensive information about upcoming Kia vehicles, Kia reviews, awards, Kia concept cars, rumours, spy shots and more. You will also find information about Kia dealerships and local car dealerships across America.
Best Car Blog Submission
In order for your forum to be added to this list, you must go through a few steps to verify and accept it.
["source=mechanicbase"]