The infant who captured the country's attention is now one-month-old.
Affectionately known as "Baby Buns," Kaleb Graves came into the world weighing just 13 ounces.
Mom Dana delivered Kaleb 17 weeks early, after doctors said her blood pressure was dangerously high and could kill her.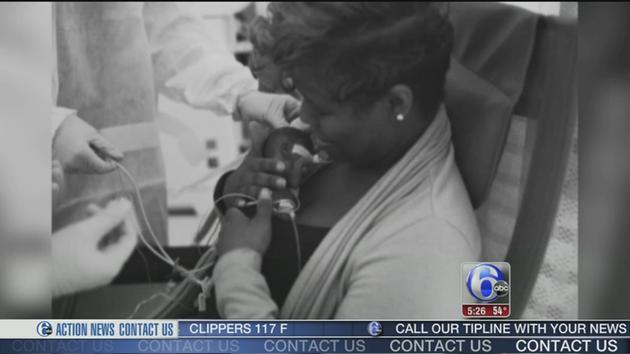 We first met the couple when their video went viral.
After 17 years of trying, this was the moment when Arkell learned they were going to have a baby.
Kaleb's premature birth was scary, but mom and dad still feel blessed.
"It's just amazing to know that we have so many people in our corner, so many people that have gone through the same thing and it's just because of god's grace," said Dana."
Arkell added, "I'm very humbled to the fact that so many people are praying for us and the prayers are actually working."
Kaleb now weighs one pound five ounces and mom says he's growing fast.
["source-6abc"]