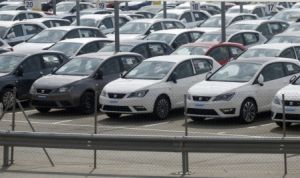 The picture is distorted by the sharp jump in sales last year stemming from the change of law concerning VAT on company cars, the association of Estonian car dealers and service companies AMTEL said.
In 11 months of this year 19,081 brand-new passenger cars were sold in Estonia, 4.5% fewer than during the same period a year earlier, the association said.
"Last year both the sale of new cars and the import of used cars increased steeply in October and November primarily due to the company car VAT change which stepped into effect in December," head of the association Sulev Narusk said. "Thus, new car sales soared 21% in November compared to November 2013. Sales in November this year were more or less on the same level as in 2013 in both the new car and used car segments."
Toyota remained the market leader among makes with 197 units sold. Next came Renault and Honda with 153 and 149 sales, respectively.
The three top-selling models were Nissan Qashqai with 98 units sold, Honda CR-V with 85 sales and Skoda Octavia with 56 sales.
Sales of utility vehicles that declined a little in October grew by 7% year on year in November. In 11 months 19.4% more utility vehicles were sold than the year before. The top-selling makes in November were Peugeot with 68 units sold, followed by Citroen (63) and Renault (42). In trucks, the top sellers were Volvo and Scania with respectively 39 and 26 sales.
["source-baltic-course"]