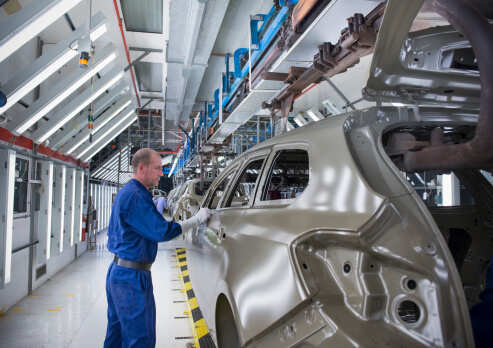 May 5 Poland's new car registrations in April rose 11.34 percent year on year to mark a 25th month of growth, data from the Samar research institute showed on Friday.
New registrations totalled 44,343, which was down 20.14 percent from March, the privately run institute said.
Registrations have been growing at double-digit percentage rates since November.
"Institutional clients are currently the driving force of registrations," Samar said in a statement.
"Individual buyers, who for a long time have been a clear minority for car dealers, continue to buy cars mainly on the used cars market."
Samar estimated about 9.0 percent of the cars were exported shortly after their registration in April.
Poland's $450 billion economy grew at its fastest quarterly pace in a decade at the end of 2016, underpinned by record low unemployment, a new child benefit and signs the flow of European Union aid has accelerated after a sharp contraction.
Top-selling car models in Poland this year are the Skoda Fabia and Skoda Octavia, produced by Skoda, the Czech subsidiary of Volkswagen.
These models were followed by the Opel Astra, produced by Germany's Opel AG, and the Volkswagen Golf. (Reporting by Anna Koper; writing by Lidia Kelly; editing by Jason Neely)