Mahindra Two Wheelers organised its first ever Jungle Trail, which was a 4 day ride through the forests of Karnataka and Tamil Nadu. Basically a riding experience for Mahindra Mojo owners and a few members of the media, the 'Mojo Tribe' started their ride at Alfa Motors, Bengaluru and rode through Chikmagluru, Madikeri and Masinagudi, travelling almost 900 kilometres. The Jungle Trail was more than just a ride where the organisers laid out some interesting activities for the participants such as survival training workshop, a Do-it-yourself (DIY) session, and barbeque cook-outs and so on and so forth. The highlight was the interactive session with renowned motorcycle journalist Navroze Contractor. The veteran spoke about motorcycling as a culture and the spirit of riding motorcycles as well. The participants also took a halt at the Masinagudi national park on the penultimate day of the Jungle Trail. The ride finally ended in Bangalore at Moto Café after four days of riding through the jungles of Southern India.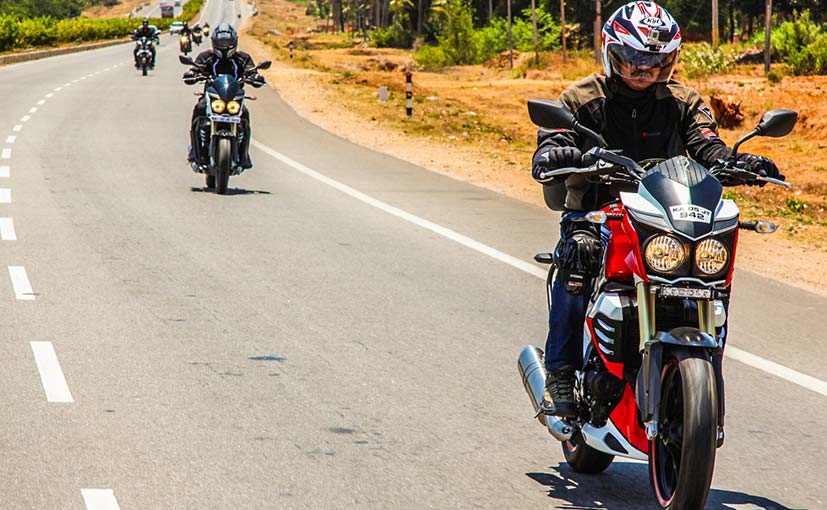 he whole idea of the Mojo Tribe is to forge a strong sense of ownership and brotherhood amongst Mahindra Mojo owners. Along with the Jungle Trail, the Mojo Tribe is also looking forward to the Mountain Trail, Desert Trail and the Coastal Trail to be introduced in the months ahead.
0Comments
The Mojo is powered by a single cylinder 295cc engine that churns out 26bhp and 30Nm. Billed as a sports-tourer, the participants sure had good things to say about the Mojo's ability of gobbling up long distances with ease. Also, a 21-litre fuel tank ensures minimum stops for fuelling up. To further brush up your knowledge about the Mojo, you can read our review here.
["source=carandbike."]