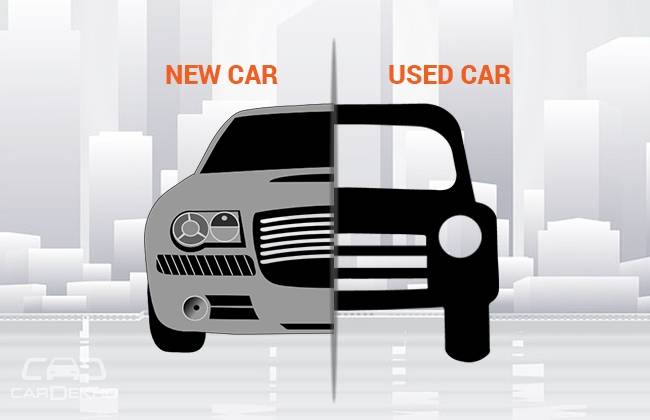 Gone are the days, when buying a car was an emotional decision in India as with the time this has become an extremely important financial decision in the country. Before finalising we all usually consider these questions like: What kind of a car suits my lifestyle? What is my Budget? Am I looking for a compact car, a sedan, or a sports utility vehicle (SUV)? What would be my EMI in case I'm taking a loan? In fact these questions hover in our mind since the day we decide to buy a new car?
With increasing options and tough competition, the ball is now in the buyer's court. Market out there caters the potential customers through numerous dealers and they offer various models to choose from. To get the best out of your new car purchase, team CarDekho has brought an exhaustive list of precautions and recommendations.
Decide Your Budget:
It is advisable to take into consideration the depreciation value, maintenance cost, fuel efficiency and insurance premiums of the car along with its Ex-showroom price in your budget as this sum going to be the total cost of ownership.
Right Car for Me:
After deciding on your budget, sort out the types of car that best meets your requirements. Don't get trapped with the several options that fit your price range and choose the one that exactly suffices your needs. You can consider the User Reviews at CarDekho to see what the owners have to say about their machines.
Which One to Buy? New or Used:
You will find many attractive deals on the Used Cars. However, many people are apprehensive if buying a used car can be a good deal. Also, deciding on the fuel type is again a big argument. Do not worry! Here is an advisory story to help you decide on Which One to Buy – New Car or Used Car? and a Petrol Car or a Diesel car?
Loaded with Safety: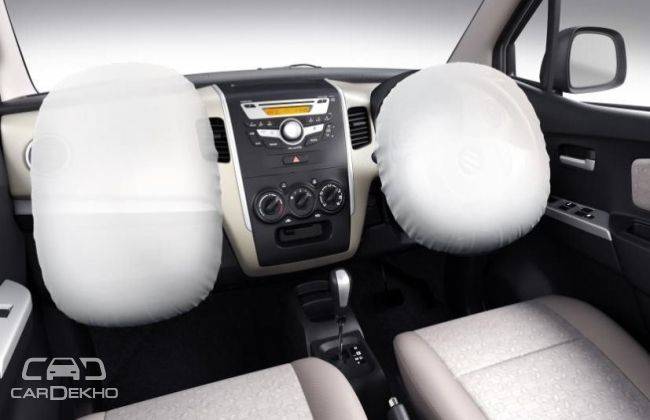 Safety kits cost extra but they are well worth it. We highly recommend you to consider the options that come with the safety feature like airbags, ABS (anti-lock braking system), and traction control systems.
Newer Generations:
Car models get improved frequently, so avoid buying a model that is about to be discontinued else it'll be difficult to find its spares and the resale value would also be low. Follow the CarDekho News regularly to stay updated regarding recent and upcoming launches.
Beware of Dealer Spoofs:
Stay alert to avoid getting trapped in dealer spoofs. Do a thorough research about the manufacturer and dealership in Indian market to prevent a situation where you may end up paying a higher price for vehicle maintenance, finding spares and facing other problems in the long run.
Wait for the Best Time:
Shop for a car during the off seasons for the dealerships such as Shraad to get a good discount and depreciation benefits. Also, avoid buying a car in end of the year and wait for the next year so that your car can be a year newer on paper.
Test Drive the Car Yourself:
Never buy a car based solely on opinions, always take a comprehensive test drive of the car yourself. Check out the CarDekho's comprehensive checklist Before you take a Test Drive.
Second Opinion:
Bringing a friend or relative along can be a valuable move as they will offer unbiased opinions that will help you take the right decision.
Everything in Writing:
Ensure that every commitment made by the dealer from the day one is written down and signed on their letter-head.
Shop Around:
To get the best deal, shop around and put one offer against another. Research about all the available discounts, forthcoming price cuts and manufacturer's special offers. VisitCarDekho to find out the best deal in your city.
Finance Deals:
As for the offer from dealerships shop around for finance also, to uncover fabulous deals. Check the actual interest rate rather than the quoted one. To find out more on the lowest possible EMIs you can get, visit CarDekho Car Finance.
Loan Against Fixed Deposits:
Banks and other financing agencies provide a loan against fixed deposits with very lucrative interest rates, minimal paperwork and flexible repayment plans.
Considered Leasing?
Some people believe there are more benefits from leasing rather than financing. But everything has some pros and some cons. Leasing a car is more prone of scams.
Trade-in:
Do not discuss about exchanging your old car for new until the deal on the new car is finalized by the dealer. This will prevent you from the trap where the dealer buys your old car at the lowest price and sells your new car at the highest.
Buy Insurance Yourself:
Avoid buying insurance coverage from the dealer this way you will save somewhat 20 – 40% on insurance. Shop around and take quotes from 3 – 4 insurance companies / agents to bag the best deal.
No Claim Bonus (NCB):
NCB helps you save on the new car purchase by transferring the insurance premium benefits of your old car to the new one. This is possible if your old car is sold or transferred and you have made no damage claims.
Extended Warranties:
Getting an extended warranty for your new car gives you a relief from the headache of spending on the expensive spare parts and those occasional costly damages.
Accessories:
Cross check the prices of accessories between the showroom and aftermarket dealers. Dealerships have a lot of margin on accessories. Also verify their quality and brand of the accessories, if the dealership has blessed you with some free accessories, CarDekho's list of "must-have" accessories.
Upsizing Tyres:
We recommend you to install better tyres on your car for safety or performance reasons, as soon as possible. Drive to a reliable tyre shop to buy performance tyres in lieu of your unused standard tyres with best exchange prices.
Follow your owner manual and carefully run-in your new car engine by reading the guidelines in How to Run-In your new car.
CarDekho wishes you the very best, and many happy kilometers with your new car.
["source-cardekho"]