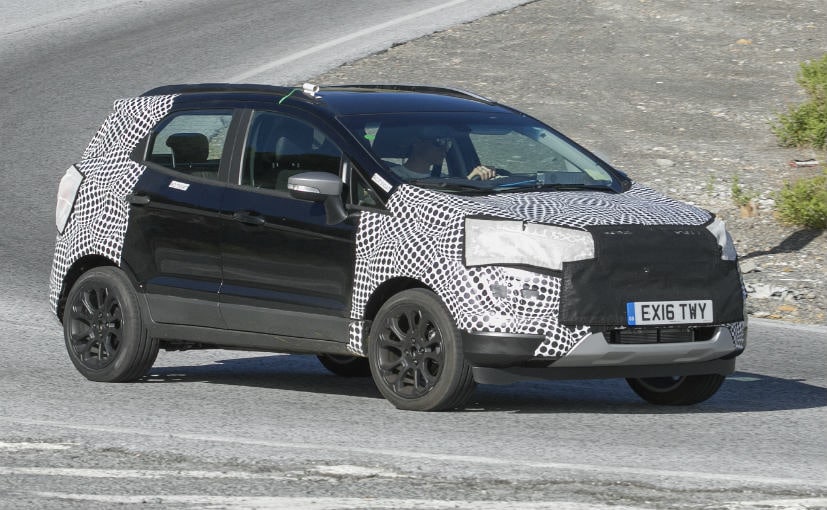 The Ford EcoSport has definitely been a success story in India ever since it was launched in 2013. It set the cash registers ringing for the American automaker in the country and continued to sell really well. Ford had primarily developed the EcoSport keeping in the automotive markets in the Asia-Pacific region, but such was the demand that the manufacturer ended up selling the compact SUV in many other markets as well.
But in a few cases, the decision backfired because certain markets already had existing models in the same segment like the Mazda CX-3, Honda HR-V and the Renault Captur, which might come to India soon, and Ford couldn't quite get it to sell in such markets. Nevertheless, the American manufacturer is gearing up and is working on a facelift for the EcoSport. From what we see, the alloys and the rubber surrounding might have gone up an inch or so in size. Also, there might be styling elements lifted up from its larger siblings such as the Edge and the Escape SUVs, which are not sold in India.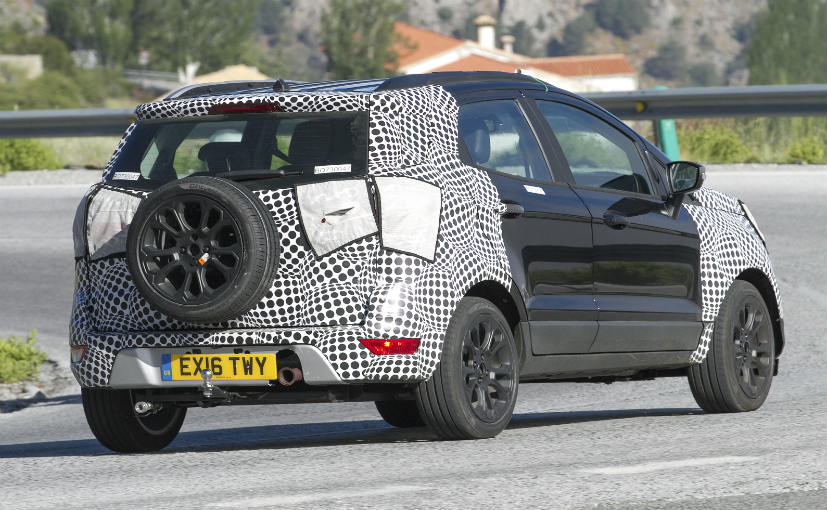 These will add muscle and substance to the exteriors and the interiors as well. The facelifted EcoSport will still have its spare tyre mounted on the tailgate as earlier in the Indian market. The European spec model though might have the tailgate mounted spare wheel removed. There will be solid updates to the interior as well with Ford adding more features and comfort elements so as to take the EcoSport a notch above the competition. There will be no 4×4 version, in case you are thinking along those lines. Rumours are also afloat saying that Ford is working on the next-generation EcoSport which might be based on the next-generation Fiesta platform and will hit the markets in 2019 or so.
["source-ndtv"]