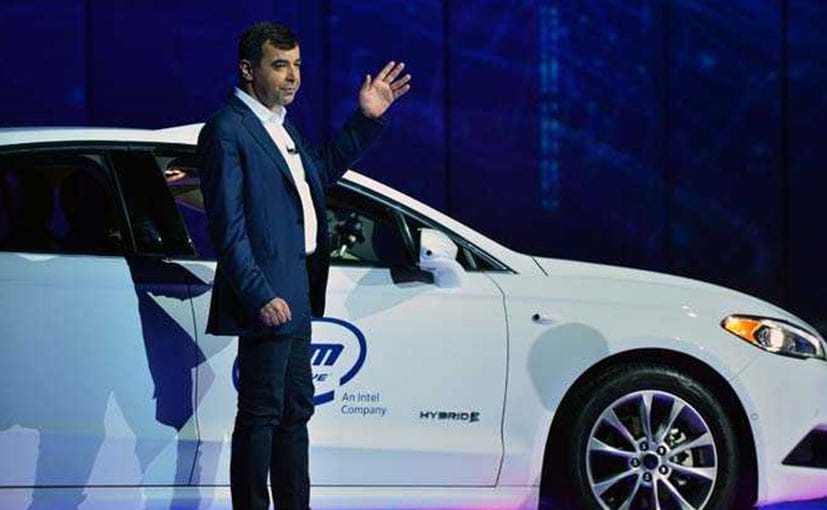 Intel Corp Chief Executive Brian Krzanich said on Monday 2 million vehicles from BMW, Nissan Motor Co Ltd and Volkswagen AG would use its unit Mobileye's autonomous vehicle technology to crowdsource data for building maps that enable autonomous driving. The world's largest chipmaker bought Israeli firm Mobileye last year to compete with peers such as Qualcomm Inc and Nvidia Corp and tap the fast-growing market of driverless cars. Intel will also tie up with SAIC Motor Corp Ltd, which will use Mobileye technology to develop cars in China, the chipmaker said.
Also Read: CES 2018: Kia Unveils Niro EV Concept With 383 Km Range
In autonomous driving, Krzanich announced that 2 million vehicles from BMW, Nissan and Volkswagen will use Mobileye Road Experience Management (REM) technology to crowdsource data to build and rapidly update low-cost, scalable high-definition maps throughout this year. For China, Krzanich disclosed two critical partnerships with leading automotive manufacturer SAIC Motor and digital mapping company NavInfo. In addition, SAIC will develop Level 3, 4 and 5 cars in China based on Mobileye technology. Levels are assigned based on capacity for autonomy – a Level 4 vehicle can drive itself almost exclusively without any human interaction, and a Level 5 vehicle can drive itself without human interaction on any road.
Also Read: CES 2018: Toyota Showcases e-Palette Concept Car
Krzanich showcased how companies are using Intel's technology to transform their businesses through AI. He announced Intel is partnering with Ferrari North America to bring the power of AI to the Ferrari Challenge North America Series that will take place on six courses in the U.S. this year. The Ferrari Challenge broadcast will use the processing power of Intel Xeon Scalable processors and the Neon framework for deep learning not only to transcode, identify objects and events, and stream the experience to viewers online, but also to mine the resulting data for further insights for drivers and fans.
["Source-ndtv"]