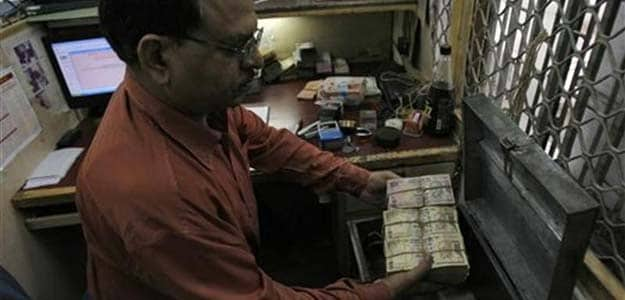 Mumbai: Four state-run banks reported a spike in bad loans and provisions for sour debt on Tuesday after a clean-up exercise ordered by their regulator, sending three of them to net losses for the fiscal third quarter.
Punjab National Bank (PNB), India's fourth-biggest state-run lender by assets, posted a 93 per cent fall in December-quarter profit, and said it expected bad loans to rise further in the current quarter.
Central Bank of India, the eighth-biggest state-run lender, smaller lenders Allahabad Bank and Dena Bank all reported net losses in the December quarter.
More than two dozen lenders majority owned by the government dominate India's banking sector with two thirds of the assets. These lenders together also account for close to 90 per cent of the sector's troubled assets.
Indian banks, burdened by their highest stressed-assets ratio in 13 years, have been asked by the Reserve Bank of India (RBI) to treat some troubled accounts as non-performing even if actual default has yet to happen and make adequate provisions.
The RBI's directions followed Governor Raghuram Rajan's call for a clean up of bank balance sheets by March 2017. The banks have been asked to make required provisions during the third and fourth quarters of this fiscal year ending in March.
"The surgery is not over," PNB Chief Executive Usha Ananthasubramanian told a news conference in New Delhi. "The next quarter as well … I should say the clean-up process is under way," she said of the three months to March.
Dena Bank Chairman Ashwani Kumar, however, expected bad loan additions and provisions to be lower in the current quarter than the last quarter, hoping a "war room" set up by the bank to monitor and recover troubled loans will yield results.
State Bank of India, Bank of Baroda and Bank of India, the top three state-run lenders, are due to report third-quarter results later this week.
PNB, the first major state-run lender to report third-quarter results, said its net profit was Rs 51 crore, aided by a tax write back of Rs 910 crore. Before the tax benefit, it posted a loss of Rs 858 crore.
PNB's gross bad loan ratio jumped to 8.47 per cent at end-December from 6.36 per cent in September. Provisions, including for bad loans, more than doubled from a year earlier to Rs 3,776 crore.
Central Bank of India reported a net loss of Rs 837 crore as provisions more than doubled from a year earlier. Its gross bad loan ratio widened to 8.95 per cent in the December quarter from 6.86 per cent in September.
Allahabad Bank posted a net loss of Rs 486 crore, while its gross bad loans ratio widened to 6.4 per cent. Dena Bank's December quarter loss was Rs 663 crore, and its gross bad loan ratio jumped to 9.85 per cent with provisions quadrupling from a year earlier.
["source-ndtv"]