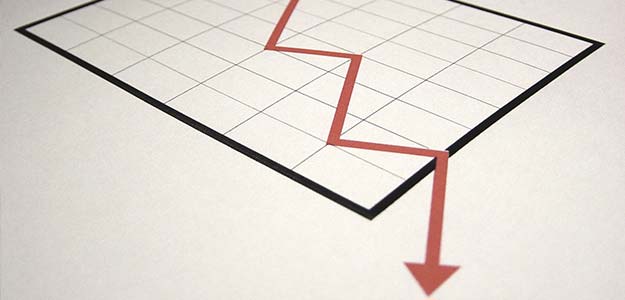 New Delhi
: Central Bank of India on Tuesday said it has registered a net loss of Rs 836.62 crore for the third quarter ended December.
The public sector lender had clocked a profit of Rs 137.65 crore in the corresponding October-December qaurter of 2014-15.
Total income of the bank decreased to Rs 6,911.62 crore during the third quarter of 2015-16, as against Rs 7,032.70 crore a year ago, it said in a BSE filing.
Bank's provisions and contingencies rose to Rs 1,499.05 crore as of December 2015, as against Rs 645.44 crore a year ago.
The asset quality worsened with the gross non-performing assets (NPAs) rising to 8.95 per cent of the gross advances during the quarter, as against 6.2 per cent year ago.
Net NPAs or bad loans stood at 5.3 per cent of net advances as of December 2015, up from 3.58 per cent as of December 2014.
It said pursuant to RBI directive in July last year, the bank changed the basis of calculation of provision which resulted into one time write back of Rs 570.95 crore during the nine month ended Decmeber 2015.
Shares of the bank closed at Rs 61.85 apiece on BSE, up 0.81 per cent from previous level.
["source-ndtv"]