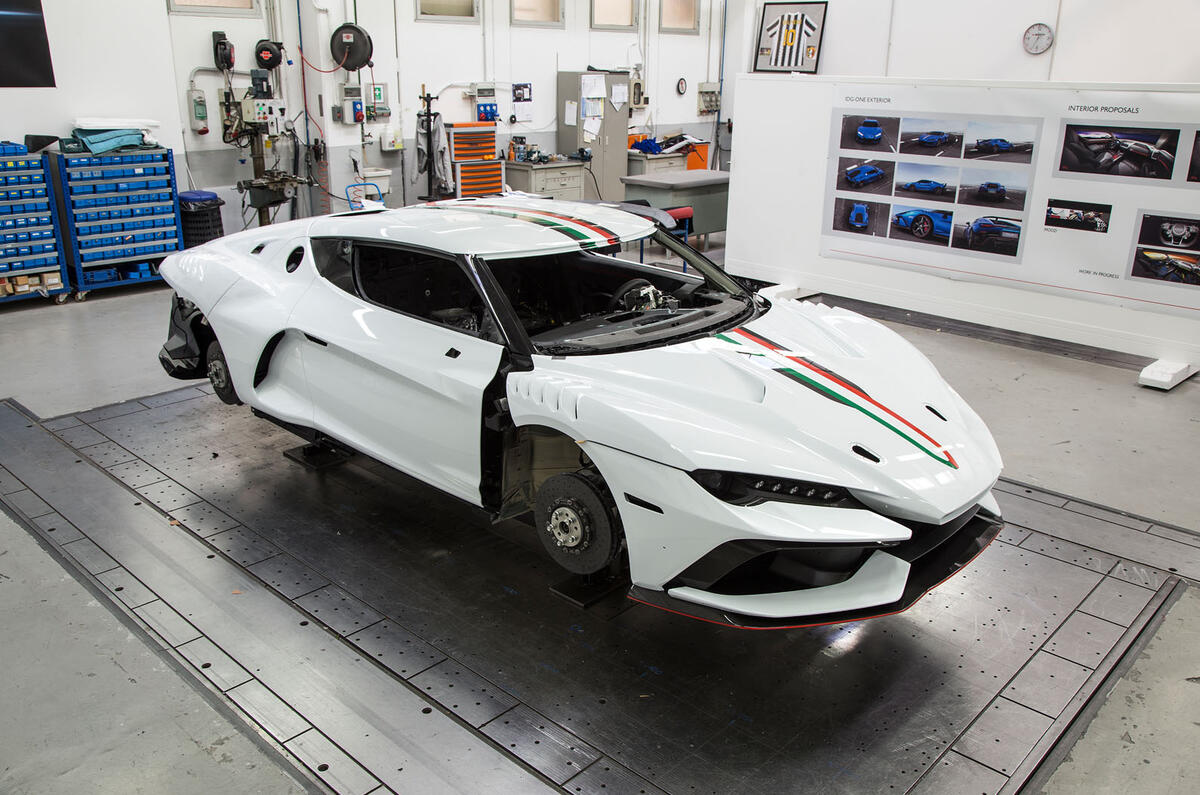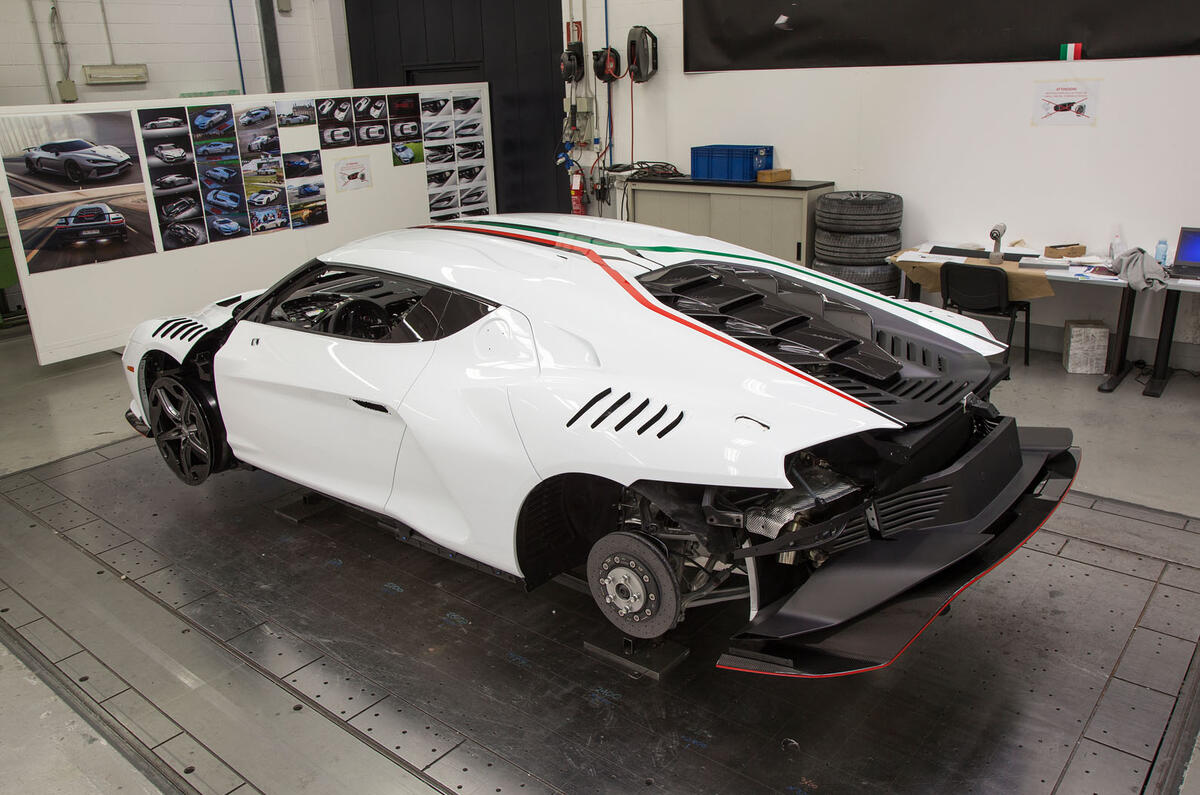 True, there are more cars parked in the street, but that just means there are more employees, a given for a thriving company. But the two large studio buildings through which you usually enter Italdesign's estate on the southern outskirts of Turin seem hardly to have altered, even though it's nearly 50 years since the company's famous founder, Giorgetto Giugiaro, decided to launch his own design business.
Don't be fooled. Nearly everything at Italdesign is different. Apart, that is, from the sound of Italian voices and the signs that this is still a happy home for the Italian creative spirit. Inside, the name of the biggest, widest corridor in the place hasn't changed, either. They've always called it Via Roma after the grandest street in Italy's ancient capital.
There is no sign of a Lamborghini presence, even though Lamborghini owns Italdesign nowadays. Nor is there any trace of Lambo's parent, Audi, beyond a few good-looking museum concepts – even though most of the Torinese firm's 400 engineers and 140 designers recently spent a couple of years under the radar creating the new Audi Q2, including building no fewer than 70 running prototypes.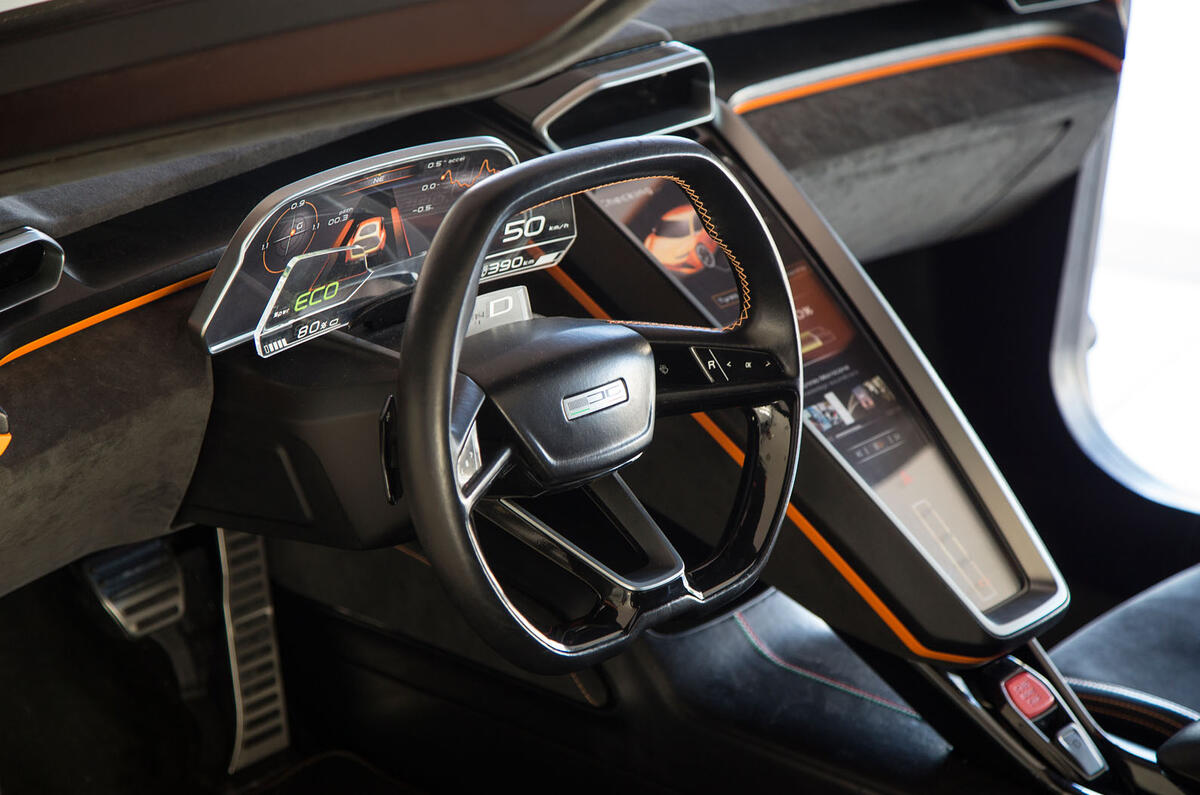 Back in 2010, Giugiaro was happily pictured doing a deal to sell 90% of his company – including his name and patents – to Audi, which put its new acquisition under Lamborghini's control. Five years later, the Germans completed the purchase, Giugiaro departed and Italdesign's talents were deployed on group projects intended to bring it closer to the mothership. It worked so well that industry pundits began referring to Italdesign as 'Audi's design and technology arm', which for many implied too close a relationship.
So now Italdesign is changing again. The arrival in late 2015 of an ambitious new CEO, Jörg Astalosch, a finance man for much of his 20-year career at the Volkswagen Group, Audi's parent, has aligned well with an urgent (post-crisis) need for Italdesign to earn its own corn. Astalosch has laid down three priorities for the company: to get back into providing engineering and design for outside clients; to establish an Italdesign academy to train promising young engineers and designers; and to establish an Italdesign brand for ultra-low-volume, top-price supercars. All of which is why I recently visited Italdesign, a decade after I was last there.
Right now, the most obvious push is on the recently revealed V10 supercar, the Zerouno, or '01' in numerals. Just five examples will be made. As you read this, the first car is on display at the Geneva show, with chief designer Filippo Perini as its proud presenter and its anonymous Belgian owner doubtless prominent in the audience. He'll have parted with well over the nominal starting price of £1.3 million for the privilege. Each Zerouno owner is being offered extensive upgrades and options that could push prices as high as £2m.
Behind the scenes, Italdesign is also working hard on its other missions. The academy is already flushing out as much young talent as it can handle, and the company has again become successful at finding outside clients, especially for engineering projects.
"People know us as a design company because of the reputation of Mr Giugiaro," says Franco Bay, an Italdesign director helping lead its renaissance. "But pure design projects account for only about 15% of what we do. We do lots of behindthe-scenes engineering, can deliver turn-key cars and can even handle low-volume production. We've done 200-per-year runs in recent years and we have capacity for up to 500 cars."
Perini is a fascinating character. A former client of Italdesign's during his nine years at Lamborghini and 13 years at Alfa Romeo, he was the main man on the Alfa 8C Competizione but describes himself as "an odd kind of designer" because he trained as an engineer first.
When I arrive, there are two weeks to run until Geneva. All attention centres on the first Zerouno. Four cars are sold, but "maybe one" is still available to the squillionaire with slow reactions, says Bay.
Cars like these seem surprisingly easy to sell these days. Bay and Perini confess to having a network of "20 or 30 friends" they know will always be interested in such cars. Talks are already scheduled to discuss concepts for the next Italdesign 'special' and Astalosch has already told the world there will be a new one every 18 to 24 months.
We walk along the Via Roma and turn right into a virtual reality theatre, where images of the new car can be projected in full size on a massive screen. There's also a rig for a driving game that Italdesign has adapted to the characteristics of Zerouno so owners can drive before they even see a prototype.
On this trip, I've been a bit concerned about the car's mighty price given that there's an awful lot of Audi R8 V10 beneath it, notwithstanding the facts that the normally aspirated 5.2-litre Audi Sport V10 is one of the finest supercar engines going, that units like it won't be around for much longer (for clean air reasons) and that the MSS platform – also used by Lamborghini – that underpins everything is about the best there is.
Within minutes, it becomes clear why projects like this attract people who can afford them, and move out of the realm of conventional value for money. They are about extreme rarity, extreme quality, tiny design refinement done exactly your way and about a car that will perfectly suit your dimensions and colour/ trim preferences – all of it realised by some of the best people in the business. Perini explains the car's key advantages: it undercuts competitors by around 150kg, so a performance advantage can be delivered without any engine changes, although he does admit to re-engineering the already magnificent exhaust note just a bit.
The body, love it or hate it, is a masterpiece of detailed design in carbonfibre. Two large clamshells, front and rear, cover most of the car's structure and deliver important weight savings. The roof is lowered by 50mm, but for homologation reasons the essential structure isn't disturbed. Perini's policy is to give the car a sculptural Italian character above the waist, and to shape it below the belt line for best aerodynamic performance, developed using a specially built, not-for-sale mule.
Using a series of full-sized images, we examine the Zerouno's details: the deep windscreen, the "stretched hexagon" frontal air scoop (that splits airflow over the bonnet into a liftkilling Y-shape) and even a tiny slot, barely visible to the naked eye, that cuts nose lift and smooths airflow over the roof. The chance to discuss such minutiae with the car's creator – and have him react to your comments – is what the owner is paying for.
At the rear, there's a giant diffuser and a beautifully sculpted and finished set of rear louvres – in exposed carbonfibre – that would theoretically keep the car stable at top speed without a separate rear wing. But knowing most owners prefer wings, Perini has designed one with a handsome racing character. The tail-lights 'float' in an open expanse, designed to let heat out.
In fact, every vent has a very specific purpose. Perini is especially proud of a NACA duct behind the roof that scoops cooling air into the engine bay at speed but also reverses flow when the car is stationary to exhaust hot air. The car rolls on uniquely designed 21in alloy wheels with neat carbonfibre rotors inset to extract high-pressure air from the wheel arches at speed. The tyres are new-design Pirellis distinguished by a red line on their sidewalls.
The Zerouno's detail and quality are redolent of the finest old-style coachbuilders and quite different from cars that sell from showrooms. I find the whole thing mesmerising, but too soon it's time to go.
On my way out of the building, I ask Perini why there isn't more of an air of panic here. Not long ago, these would have been desperation days, with people working all night and the car reaching the show stand with its paint still drying. "It's different now," he says. "The panic comes earlier, when all the surface data is delivered. When that's done, everything about the car is fixed. At this stage, it's all under control."
[Source:- Autocar]