​Yamaha is bringing a bunch of two-wheeled concepts to the 2015 Tokyo Motor Show—not surprising, given the company's juggernaut status in the world of motorcycles. But alongside all the bikes being teased ahead of next week's show, Yamaha showed off this admittedly vague sketch of a promising concept car.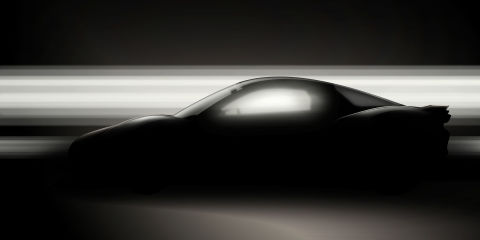 The company didn't give any details at all about the car concept—not even a name. The press release says only, "this car design concept is inspired by motorcycles and expresses the Unique Style of Yamaha​," wonky capitalization and all.
This single profile sketch makes it seem like a small, two-seat sports concept with a silhouette not unlike the uber-tiny Autozam AZ-1 kei-car, though it'll probably be bigger than that. We dig the seemingly Ferrari-esque design of the rear (assuming those jutting rear protuberances are taillights, though maybe they're exhausts?). With Toyota promising a tiny, affordable sports car in the S-FR concept set to debut at next week's show, Tokyo is shaping up to be boom-town for enthusiast cars.
["source-roadandtrack"]