The monsoon is one of the best seasons to see what a motorcycle is made of, whether it's wet-road handling or basic reliability. Heavy downpour locks horns with motorcycles and their riders to see which one dominates. Sadly, this rainy season, it was the former that took the win.
Our Apache RTR 200 showed no signs of trouble during last year's monsoon, which was mostly because it was lying dormant at a colleague's house. This year, however, the RTR 200 faced the elements and things have gone a bit awry for the motorcycle. While it is an absolutely brilliant machine to ride, TVS does have a bit of work to do in terms of electrical reliability.
Soon after the last report (July 2017), the first component to call it quits was the engine-starter motor. While initial investigation brought up the possibility of low battery charge, loose connections, or blown fuses, further checks revealed it was indeed the starter motor that refused to crank. A quick visit to the TVS service centre saw a replacement of the Rs 1,890 worth part.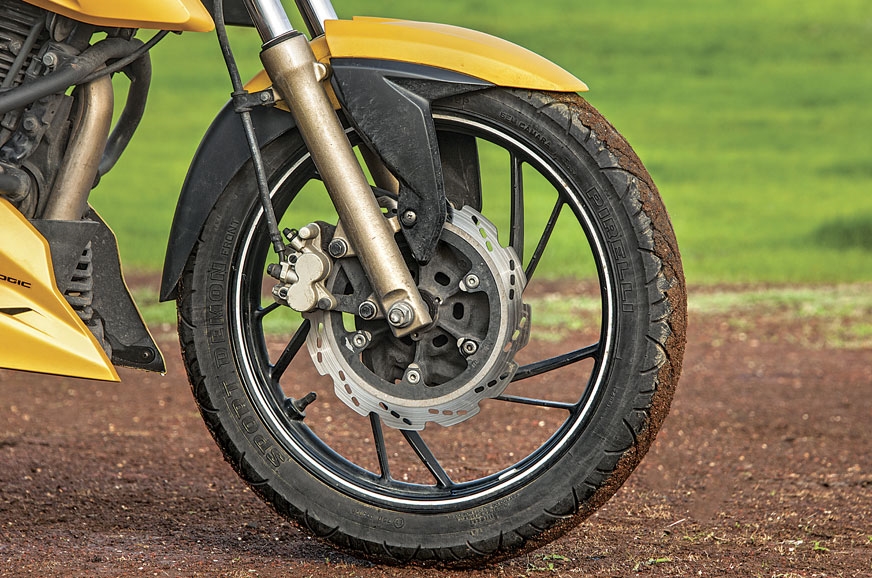 It was smooth sailing again for another three weeks before the bike shut down mid-commute with no forewarning whatsoever. Again, it was the same troubleshooting routine which indicated that there could be an issue with the ECU, the fuel pump or the fuel injectors. These are grave issues, as it would leave the rider stranded even if there are local mechanics around; they just wouldn't know how to, or be able to, fix it. Thankfully, the fuel-injected model is not yet on sale in India; so, hopefully, these issues will be ironed out before the FI model hits production lines.
Other than that, the bike has been an absolute dream to ride in our wet conditions. Its excellent chassis and handling dynamics give you the confidence to ride it as you normally would on dry roads (while exercising a little more caution, of course); this is enhanced by the grip levels from the Pirelli tyres. It's always sad to see a bike that's so much fun to ride depart. But, we do have high hopes for the actual production motorcycle.
["Source-autocarindia"]