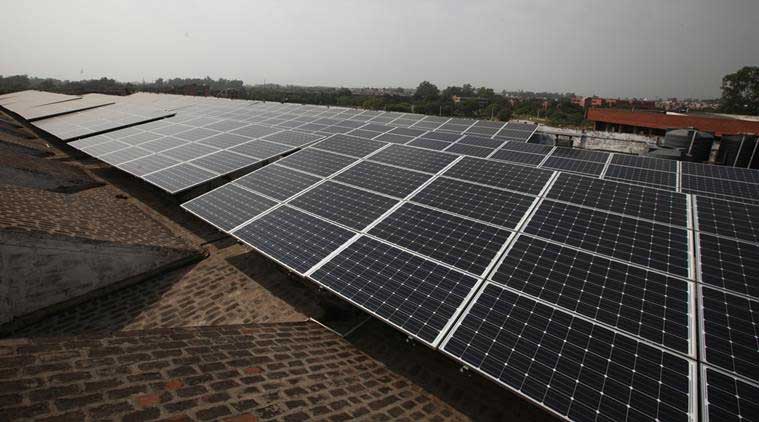 The finance ministry on Monday suspended the implementation of a safeguard duty on imported solar cells as the Orissa High Court last week reiterated via an interim order an earlier direction in this regard, which the ministry apparently did not heed. The court, hearing a writ petition against the imminent duty filed by local solar plant developers, had barred the government from imposing it till August 20, but the government went ahead and slapped the 25 per cent duty on July 30.
The duty on cell imports, analysts had said, could potentially raise solar power tariffs by 50 paise per unit and have significant implications for the country's ambitious renewable capacity addition programme.
The ministry's tax research unit said in a note to customs on Monday: "Vide notification … dated the 30th July, safeguard duty has been imposed on solar cells whether or not assembled in modules or panels… The undersigned has been directed to state that in compliance to the interim directions issued by the Hon'ble High Court of Orissa.., it has been decided not to insist on payment of safeguard duty, for the time being.."
However, the ministry added that till further directions are issued by the board, the specified solar cells would be assessed 'provisionally' in respect of the safeguard duty. The duty on solar cells — the basic ingredient needed to manufacture solar panels — was imposed for a year, ending July 19, 2019, and the tax was to reduce to 20 per cent for the six months till January 29, 2020, and 15 per cent for the subsequent six months.
Abhishek Jain, tax partner at EY India, said, "While this would provide interim relief from payment of safeguard duty to the solar cell importers, whether eventually it would be payable and be a cost or not would depend on the finalisation of the proceedings before the high court. Further, given that it is only an interim relief, whether the solar players should factor the safeguard duty as a cost or not would still be an important decision point." When the duty was announced, Shashi Shekhar, vice-chairman of Acme Group, had said: "Either the order is erroneous or the (HC) stay was vacated by the Supreme Court, but we have to inform the HC about the development."
["source=indianexpress"]