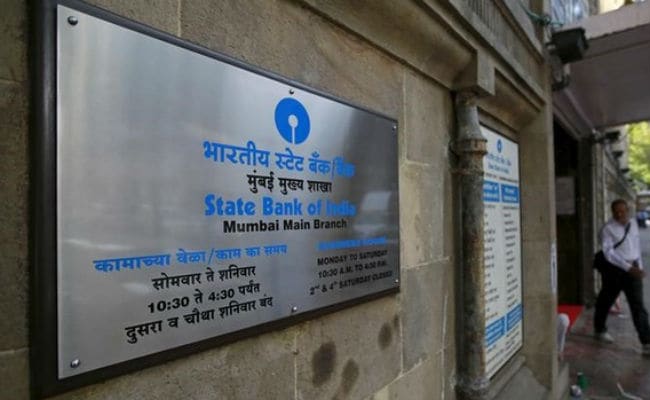 Mumbai: A massive pile up of bad loans at its subsidiaries pulled down by 99.6 per cent the consolidated net profit of nation's largest lender SBI to Rs 20.7 crore for the September quarter, while its standalone provisioning rose 3-fold.
The bank had reported net profit of Rs 4,991.70 crore in the same quarter of last financial year, 2015-16.
The Gross Non-Performing Asset (GNPA) ratio for the SBI Group more than doubled to 8.49 per cent from 4.32 per cent while that of net NPA soared to 5.10 per cent from 2.27 per cent.
On a standalone basis, SBI's own provisions jumped to Rs 8,686 crore from Rs 6,387 crore as the asset quality worsened with GPNAs almost doubling to 7.14 per cent as against 4.15 per cent, while net NPAs almost doubled to 4.19 per cent in the quarter from 2.14 per cent.
Similarly, on a standalone basis, the bank reported 34.56 per cent decline in net profit at Rs 2,538 crore from Rs 3,879 crore a year ago.
"Provisions have gone up by 36 per cent and as a result net profit is down to Rs 2,538 crore," Chairman Arundhati Bhattacharya told reporters here.
The lower profit was also due to low net interest income which inched up by a paltry 1.30 per cent to Rs 14,437 crore from Rs 14,253 crore.
"The NPA percentages look very much larger because of the denominator, that is, the book itself has not increased in as much as it had increased in the year-ago quarter," Ms Bhattacharya said.
She said the bad loan numbers will stabilise and come down when the resolution process starts.
Fresh slippages in the quarter almost doubled to Rs 10,341 crore from Rs 5,875 crore. As of end of the quarter, its watch list stood at Rs 25,951 crore after Rs 4,853 crore accounts slipped into NPA in the quarter.
"The slippages have happen mainly from the stressed lists. The amount which has come from outside the list is because of the fact that we have very many small accounts," she said.
Ms Bhattacharya said as resolution will start some of this watchlist numbers to come down.
"To that extend the watchlist at Rs 25,951 will probably go down by another Rs 5,000-7,000 crore," she said.
The bank recovered Rs 1,344 crore of loans in the quarter and upgraded Rs 206 crore of loans. It sold Rs 15 crore of bad loan to asset reconstruction company during the reporting period.
["source-ndtv"]