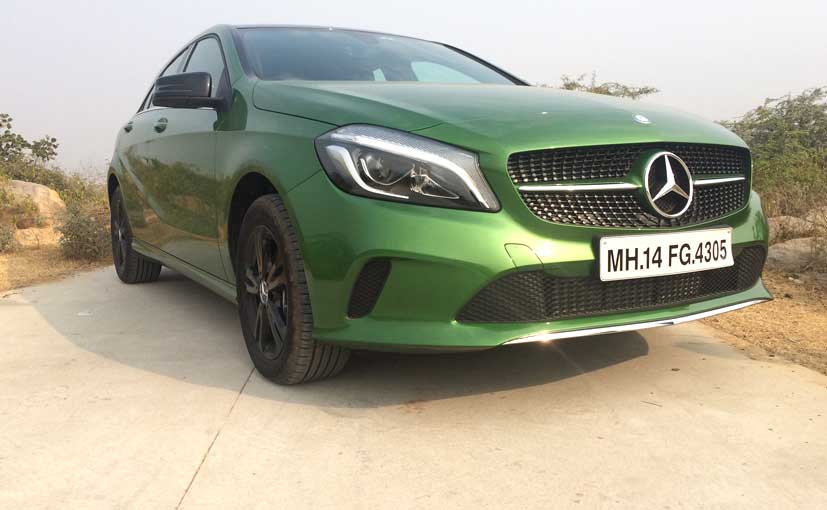 Yes I have driven the 'new' A-Class. A facelift is essentially carried out to add a little spark or bring back the charm to an existing model offering. The updated Mercedes-Benz A-Class does that for sure, because it makes the car look instantly sporty – and yet remains instantly recognizable. And that is in keeping with the facelifts we see from the German brigade – never anything drastic or model altering unless it is a dire need (case in point 2014 E-Class which got a much needed transformation).
Now I've said this before and I will say it again. The A-Class is easily one of the best looking hatchbacks on the road. It remains so after the facelift too! The car gets redesigned front and rear bumpers, a new headlamp cluster which is all-LED, and a new design detail and signature for the taillights too – which I have to say is very nicely done.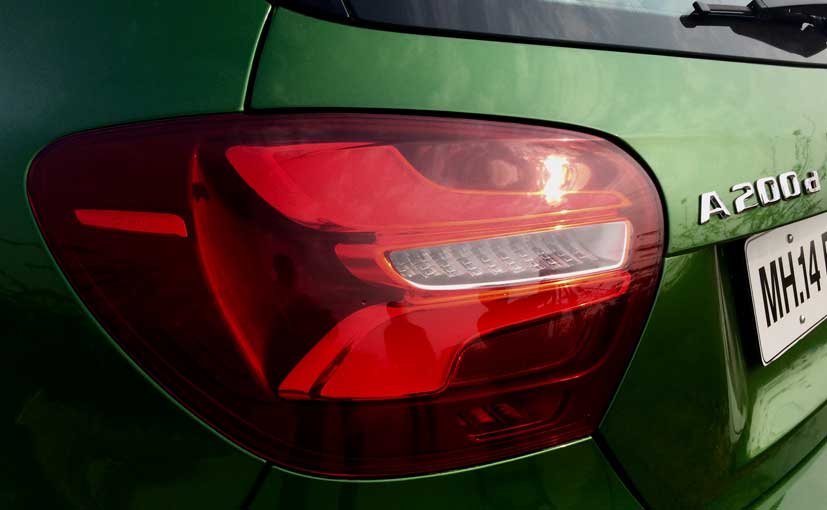 The front grille still has the diamond pattern, though the pins are finished in black only now. And of course I don't really have to tell you, I love the communication colour – Elbaite Green. (Elbaite is one of the few gemstones that is found in possibly every colour of the spectrum, and the specifically green one is called Verdelite. Okay so that's my trivia lesson for the day!)
Inside, the car gets a newly finished soft-touch dash that boasts great material quality. The trim is also new, and the fabric door inserts and stitching detail is nicely done. The seats themselves are also sportier in their appeal, with new upholstery that has either red or green highlights.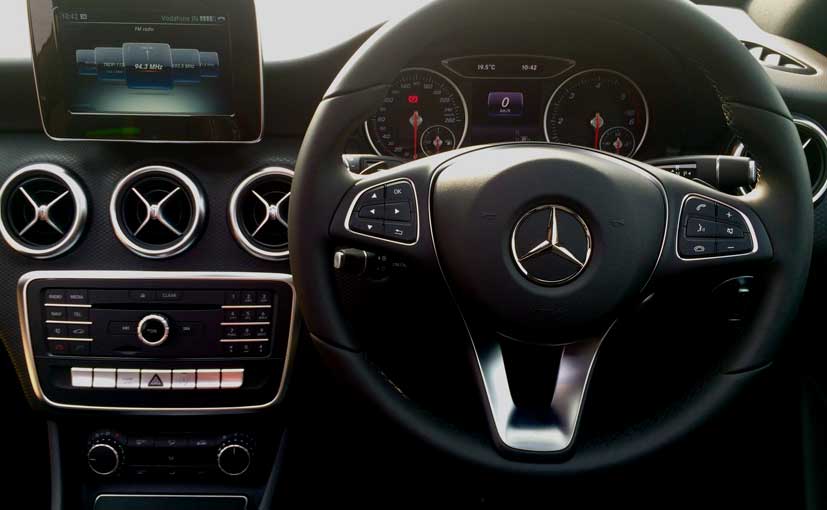 It's too bad Mercedes-Benz hasn't brought us Apple Car play that the A-Class has in other markets. But there is an updated infotainment system that now has Mercedes Apps – that includes NDTV too by the way (oh wait, am I plugging our network? You bet I am!). There is also a standard panoramic glass roof now for good measure.
The A-Class retains its engines that were tweaked and given a bump up on power last year. The petrol is the A180 Sport, which has the 122bhp, 1.6 litre engine, while the A200 Sport has the all too familiar 136bhp motor doing duty. Both variants have the 7-speed dual clutch gearbox.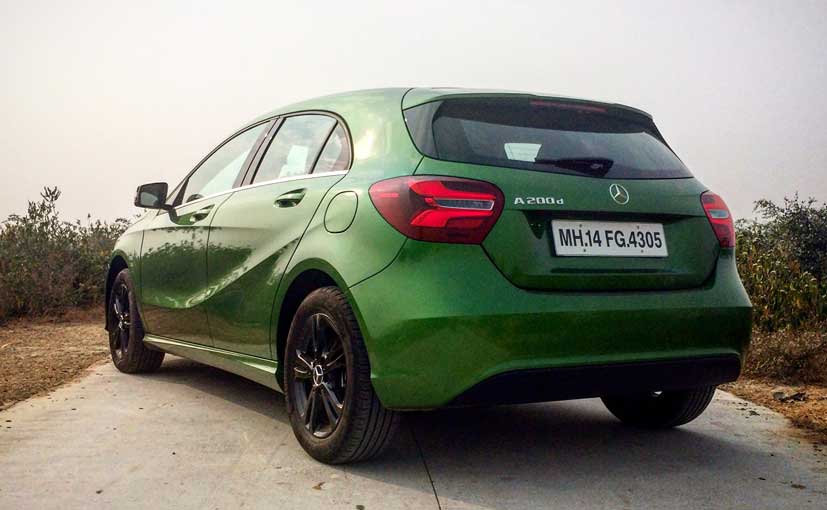 Unlike most facelifts, which get new features ,looks and higher prices, the A-Class prices are unchanged. The A180 Sport is priced at 24.95 lakh and the A200 d Sport at 25.95 lakh. The A-Class remains a fun, peppy and exciting car to drive. Is it a fire starter? No, because Mercedes-Benz never got us the powerful 218 bhp A 250, nor the AMG A 45! But it still has enough, including reasonably attractive prices to get you excited.
["source-ndtv"]