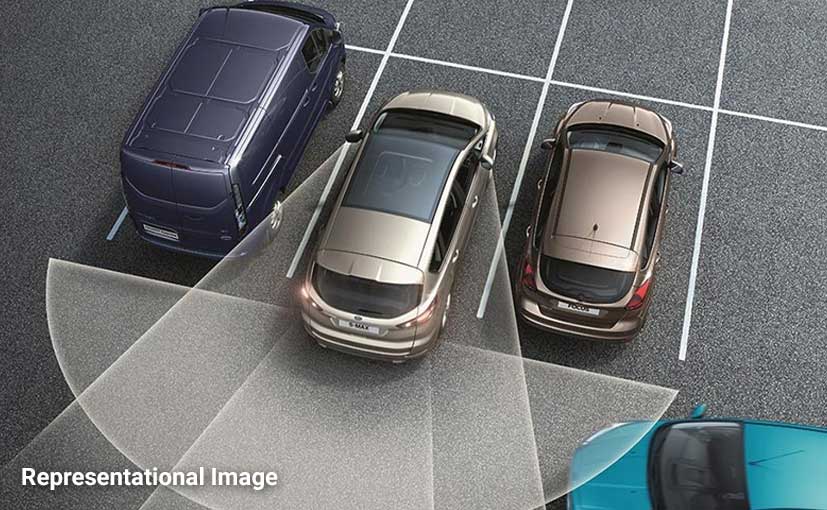 The government of India will soon make rear view sensors or reverse parking sensors mandatory on all new vehicles as its latest endeavour to ensure road safety in India. The directive that will be announced in the near future intends to address the risk posed to children and pedestrians from reversing vehicles.
Mr Abhay Damle, Joint Secretary, Ministry of Road Transport and Highways, said, "Although most cars come equipped with rear view mirrors which are adequate for detecting vehicles behind a car, but they are inadequate on for detecting small children or objects close to the ground, which fall in the car's blind spot. The Ministry of Road Transport and Highways (MoRTH) will soon issue a notification to make rear view sensors mandatory in all vehicles."
Just so you know, currently cars such as Maruti Suzuki Vitara Brezza, Hyundai Elantra, and Honda Jazz are offered with rear parking sensors and/or camera.
Damle went on to add the Ministry is also outlining measures to warn speeding drivers. He said MoRTH is considering making an aural speed warning mandatory in vehicles; quite like the seat belt warning, a beep will be sounded at 80Km/h small beep and over 90Km/h, a continued beep will caution the driver.
Speaking about other measures towards road safety in India, he said, "The government has already made it compulsory for all two-wheelers, which account for the highest share of accidents in the country, to either have the anti-lock braking system (ABS) or the combined braking system (CBS) by April 2019. Apart from rear view sensors and speed warning, airbags will also become mandatory in all vehicles soon. From October 1, 2018 all vehicles will have to go in for automated inspection and fitness certification test with hardly any human intervention, similarly Driving Licence test will also become automated by that time. This will help in reducing fatal road accidents."
Another measure to ensure quick aid for road accident victims will be directed at the samaritans. Damle explained, "In The Motor Vehicles (Amendment) Bill, which will be introduced in the coming winter session of the parliament has made provisions for legal protection of Good Samaritans who help accident victims. Government has added a significant clause under which a Good Samaritan's affidavit will have the legal force of a statement. If a statement is required, it should be recorded in a single examination. And for further information the judicial or law officer will have to go to his house and record the statement."
["source-ndtv"]