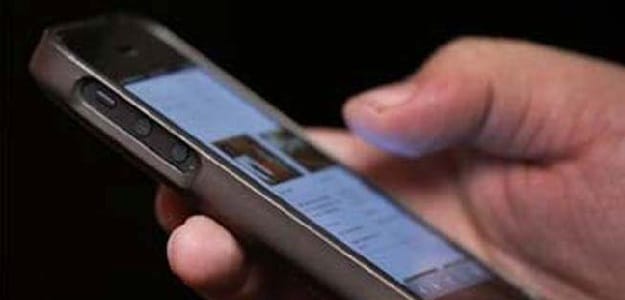 Hyderabad
: The Reserve Bank of India (RBI) on Monday said it will become easier in the coming weeks for people to transfer funds between bank accounts through their smartphones.
Speaking at the IDRBT Banking Technology Excellence Awards function, RBI Governor Raghuram Rajan also made a case for tax benefits to merchants for promoting digital transactions.
Leveraging the high mobile density, mobile banking services are being encouraged through inter-operable USSD channels like *99# and the Unified Payments Interface (UPI).
"I am especially enthused by UPI, as smartphones become more widely available. Transfers from bank account to bank account will become easier in a few weeks via smartphone through the Unified Payment Interface," the RBI chief said.
Elaborating, Mr Rajan said a villager needing to pay a shopkeeper only needs to know the latter's alias – say [email protected] – to transfer funds.
"Neither needs to visit the bank to take out or deposit money, no point of sale machine is needed. With the price of smartphones falling sharply, we are on the verge of solving the last-mile problem," he said.
Mr Rajan said that despite the huge potential, activation rates and usage levels of electronic payment services remain at low levels though growth is picking up.
"No doubt, the fear of taxation as payments move from cash to electronic plays a part in dampening activity. As information technology brings down the possible space to avoid or evade tax, and as the benefits… I have no doubt that merchants will push more for electronic payments," he said.
"Some tax benefits to those merchants who show increases in digital transactions, and perhaps innovative ways to encourage customer participation, may be beneficial."
Mr Rajan also stressed on the importance of systems that offer security of transactions even to the unsophisticated user and do not place a huge burden of care on them.
"There is no point creating security for the ideal customer, instead the system should incorporate the possibility of mistakes by the actual customer that we have," the RBI governor said.
Mr Rajan emphasised that the payment mechanism should be cheap and scalable so that they are suited to the economy where ticket sizes are small but transaction volumes huge.
An additional desirable element would be for the different payment systems to be inter-operable – or at least be able "to talk to each other".
An effective process of consumer redressal that allows speedy and fair resolution of customer complaints is also needed, he said, adding that "so long as customers adhere to a reasonable level of care, residual risks should be absorbed by the operator".
Mr Rajan further said that while banks find it "more profitable" to cater to requirements of privileged customers, the digital divide should not widen as more and more digital payment options are being designed to serve requirements of those who already have access, but a large segment of society is left dependent on cash.
The RBI governor is of the view that no technology-based or digital services can be offered without consideration for security of transactions, pointing to a recent spate of frauds (through vishing and phishing) in some segments of payment services.
"Banks have a very high level of responsibility when adopting digital channels – to not only ensure security of the channel at infrastructure level, protect data security and personal privacy at system level, but also address the need to build customer awareness on security matters," Mr Rajan said.
The central bank, Mr Rajan said, will soon be laying down the framework for customer liability in electronic payments.
Banks have to necessarily build this aspect into their customer education and grievance handling processes.
["source-ndtv"]