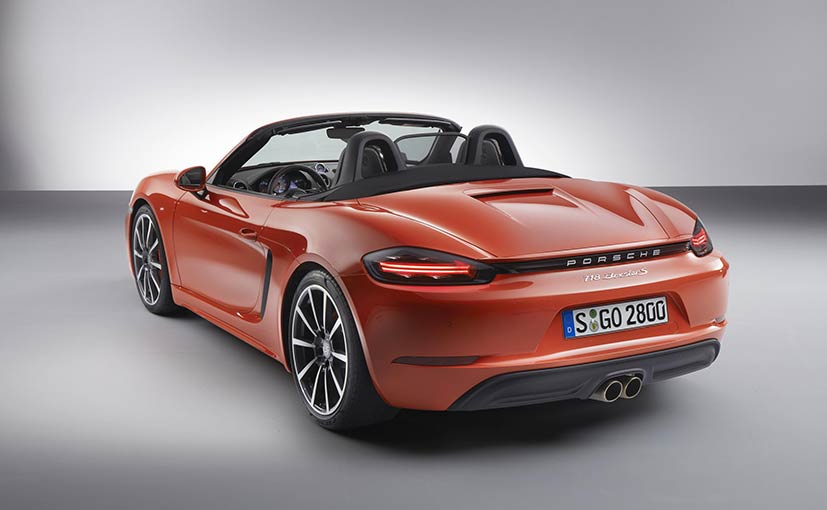 Porsche has confirmed the revival of its legendary '718' tagand has now taken the wraps of the upcoming refreshedBoxster which will come bearing the moniker, 718 Boxster. The original 718 was one of the company's most famous racecars that won a multitude of races between the 50's and 60's. After keeping the specifications of the cars under wraps for some time, the Volkswagen-owned German sportscar firm has finally revealed that the upcoming 718 Boxster and 718 Cayman will in fact come equipped with turbocharged flat-four engines, much like the original 718s.
The regular Porsche 718 Boxster will get a 2.0-litre, turbocharged flat-four engine that makes 300bhp. The sportier 718 Boxster S variant will come with a slightly bigger 2.5-litre version of the engine with variable turbine geometry which results in the power being upped by 50bhp as compared to the standard variant which brings the total power of the Boxster S to 350bhp. The 35bhp of additional power compared to the outgoing Boxster is even more impressive as Porsche has managed to tweak the engine to improve efficiency by 13 per cent as well. The torque figures for the standard and 'S' version stand at 380Nm and 420Nm respectively. Besides the updated engine, the new 718 Boxster also gets better suspension tuning and updated brakes to ensure that the car still boasts of Porsche's fabled dynamic drive performance.
In terms of exterior design, the 718 Boxster only retains the previous car's luggage compartment lid, windscreen and electronically retractable roof system. All other elements of the car have been redesigned. On the inside, the car gets a new dash and the newest version of Porsche Communication Management (PCM) which includes a big touchscreen and offers seamless mobile phone connectivity. A navigation unit will be available as an option.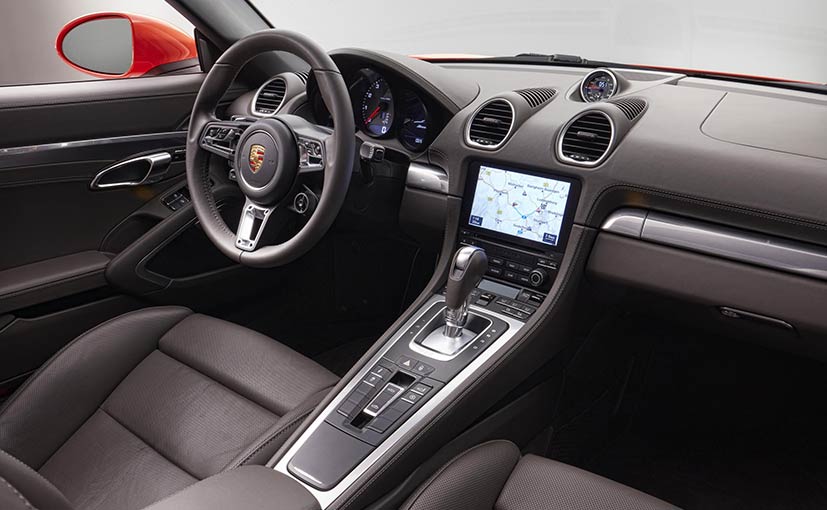 The unveiling of the new 718 Boxster and Cayman, marks Porsche's historic return to building mid-engined roadsters with flat-four 'boxer' engines. Customers can even opt for a PDK double-clutch auto box as the cars come with 6-speed manual gearboxes as standard. The 0-100km/h timings and top speeds stand at 4.7 seconds and 275km/h for the standard, and 4.2 seconds and 285km/h for the 'S' model. Additionally, you can even choose to get the Sport Chrono Package which includes individual program settings in addition to the standard drive modes- Normal, Sport, and Sport Plus. A Short Response Button has also been added which allows the driver to get maximum responsiveness from the engine for 20 seconds. The car will begin rolling out this spring.
["source-ndtv"]