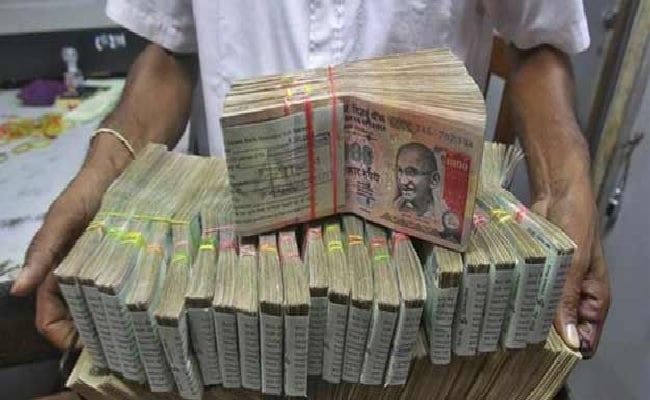 London: In a relief to British Indians and NRIs, the Bank of England has said that it does not foresee any regulatory obstacles to people wanting to deposit or exchange banned Rs. 500 and Rs. 1,000 notes at the UK branches of Indian banks.
The banking authority's chief stressed the issue was a matter for the Indian government, who must give consent for such action to ease the "potential ramifications for British Indians and Non-Resident Indians in UK".
"Whether it is possible to deposit or exchange high-value Indian Rupee banknotes at Indian banks in the UK is a matter for the Indian government," said Bank of England governor Mark Carney said.
"The PRA [Prudential Regulation Authority] can confirm that it does not envisage any UK prudential regulatory obstacles if the Indian authorities decided to allow Indian Rupee notes to be deposited with Indian banks in the UK," he clarified.
The PRA, responsible for the supervision of banks in the UK, has also cleared the matter with the Financial Conduct Authority, which acts as the financial crime regulator in the UK.
"The FCA indicated that it has no objection should any Indian banks wish to exchange these notes or accept them as deposits, providing they have the necessary prior consent from the relevant Indian authorities," Carney said in a letter dated December 9.
The letter was in response to a plea by Britain's longest-serving Indian-origin MP, Keith Vaz, to look into making an exception so that NRIs with the demonetised notes can deposit them at UK branches of Indian banks.
Vaz said Carney's response removes "any obstacles which may prevent" the Indian government from addressing concerns among Indian diaspora affected by the demonetisation of Rs. 500 and Rs. 1,000 notes announced last month.
He said: "Mark Carney has gone the extra mile to ensure members of the Indian diaspora in the United Kingdom may be able to exchange their Indian currency in the UK, following the bold decision to demonetise certain Rupee denominations.
"He has presented a pathway for this issue to be resolved which will hugely benefit members of the Indian diaspora in the UK. The Indian government is now free to enable currency to be exchanged in the UK, and avoid the deep concern currently being faced by many members of the British Indian community, who may not be able to travel to India by the deadline."
Vaz said he is writing to Indian finance minister Arun Jaitley with a copy of Carney's letter to seek a resolution to an issue affecting thousands of NRIs and PIOs.
["source-ndtv"]