The Mitsubishi Outlander plug-in hybrid is a car that arrived at just the right time. Back in 2014 it accounted for 10,000 UK sales, whereas in the previous year just 1,000 PHEVs were sold nationwide in total. It was a bit of a hit.
Thanks to sharp tax incentives and the promise of strong fuel economy from this petrol-electric SUV, it's continued to do well ever since. But this generation of Outlander is not long for this world. We're expecting a replacement to arrive not long after the next ASX, and it'll take the Shogun's spot as the flagship car in Mitsi's range. Expect added posh.
But back to the updated Outlander. This is no facelift. The face is barely any different, in fact. It's more a case of technological tweaks aimed at catering for WLTP, and of course keeping things current.
Still, we headed out to Provence, France, for a spin to see how the changes stack up.
What's the 2019 Mitsubishi Outlander like to drive?
It's not that far removed from the 2018 car, with was also present for us to compare, but in a couple of important aspects improvements have been made. The first is in cabin refinement, because the new car is quieter, rides better and feels more solid than ever.
There's been extra adhesive applied to the body-in-white (before painting) to strengthen the shell in a similar vein to that of aircraft manufacturers, and this has the effect of enhancing torsional rigidity, so the car flexes less through bumps and bends. We had to drive old and new cars back-to-back to really tell the difference, but there's certainly some there.
It helps that the suspension has also been recalibrated, and the tyres changed from Toyo to Yokohama, with overall ride quality and road noise intrusion levels markedly improved.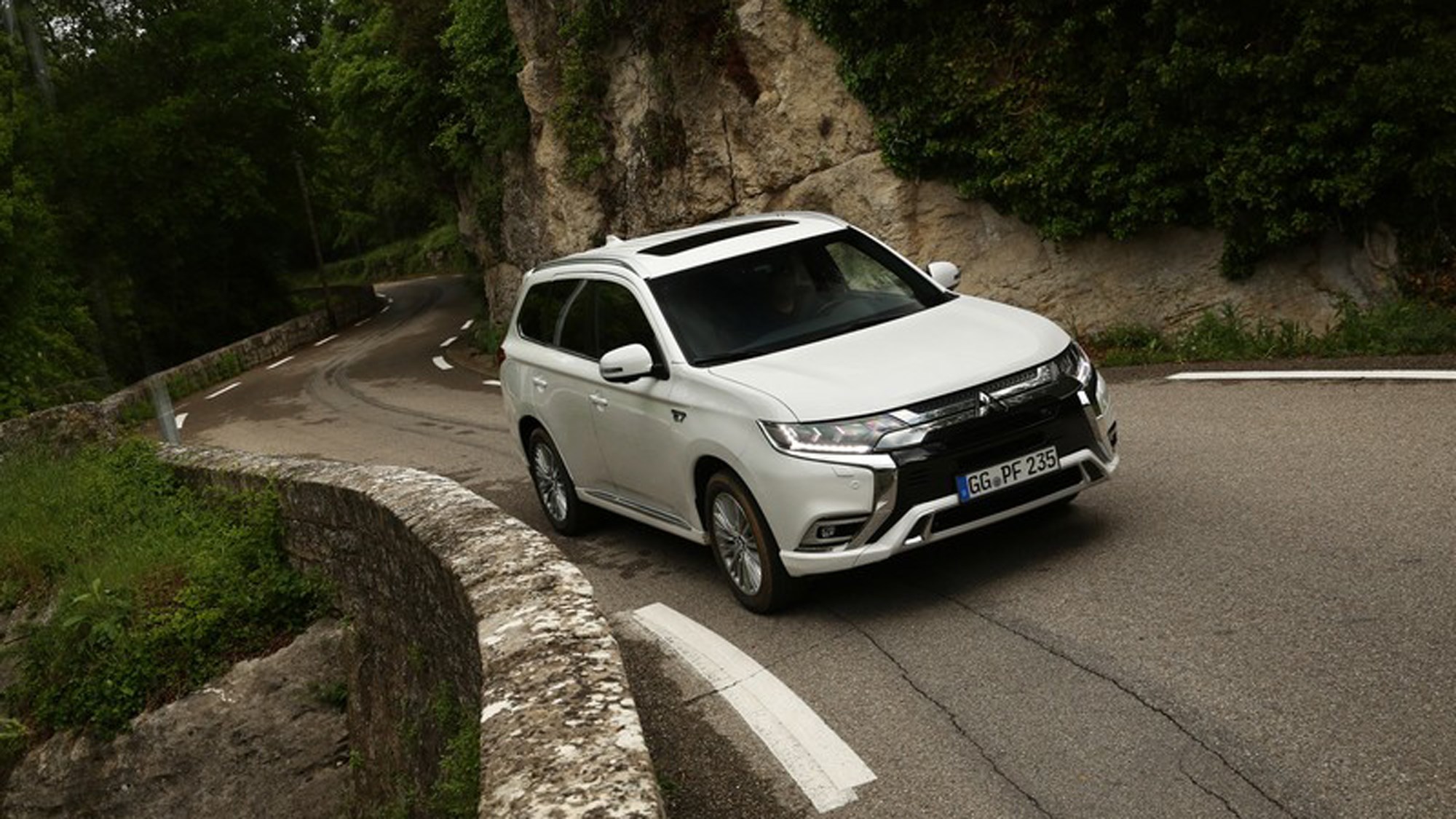 Don't let this fool you into thinking the game has been changed, though: this is very much an incremental improvement.
There's a new Sport mode that offers a bit more punch, but to be honest this felt incongruous in light of the epic bodyroll that occurs when you hit a bend too quickly. An additional Snow mode prepares the capable chassis for slippery conditions.
You still get the paddles behind the steering wheel to adjust the brake regen's effect, making one-pedal driving a possibility, and they're still backwards: the left one turns up the deceleration, whereas the opposite seems more intuitive. However, the argument this caused in the office shows that may be a tester-specific foible.
Isn't a new engine the biggest news here?
It would be, had it not been for the salient fact that this isn't a 'new' engine, per se. Instead it's an adaption of the old 2.0-litre petrol, with the latest Mivec (remember that badge from FTOs and Evos of yore?)  variable valve timing added. The engine can switch between Otto and Atkinson cycles, meaning it can make more power and torque when required (133bhp and 156lb ft up from 119bhp and 140lb ft in the 2.0) thanks to the extra CCs using the former cycle, but burn less fuel under lighter loads with the latter.
Which sounds great. Except it doesn't. Put your foot down and you're greeted with a monotone moan very similar to that of the old car, in that uniquely disappointing CVT fashion – lots of noise and not much acceleration. Funnily enough this isn't a CVT, though.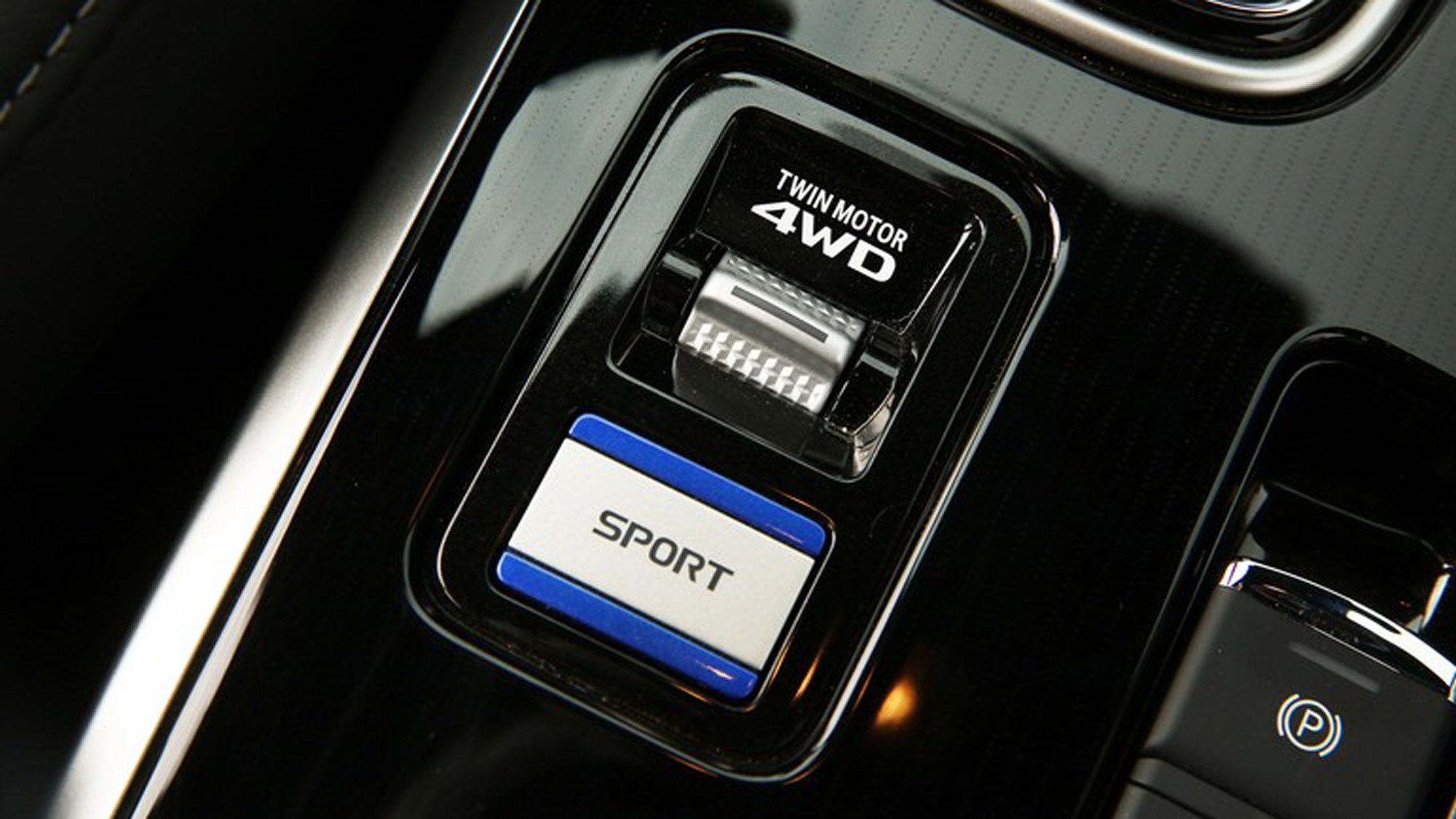 It's a fixed-gear 'box that drives power to the wheels, with a hydraulic clutch to modulate the electric twist provided by the twin motors. It's built by GKN – the firm responsible for the Focus RS's lively rear axle assembly, among many other OEM applications.
The transmission catches up eventually and meaningful movement occurs, but it's still no thoroughbred. The 0-62mph time has dropped 0.5 seconds to 10.5.
This engine revision plus work on the battery – which gets 10% more power output and total capacity of 13.8kWh thanks to new cells and better management – has allowed Mitsubishi to recalculate maximum electric range, fuel economy and CO2 emissions for new-age, more realistic WLTP testing, and the results are more impressive for that reason. We're talking 30 miles on electric power, 141mpg and 46g/km. You're also able to drive faster on electric power – now 84 rather than 78mph.
The trade-off is it takes an extra 30 minutes to charge the car using a standard plug – this now takes four hours.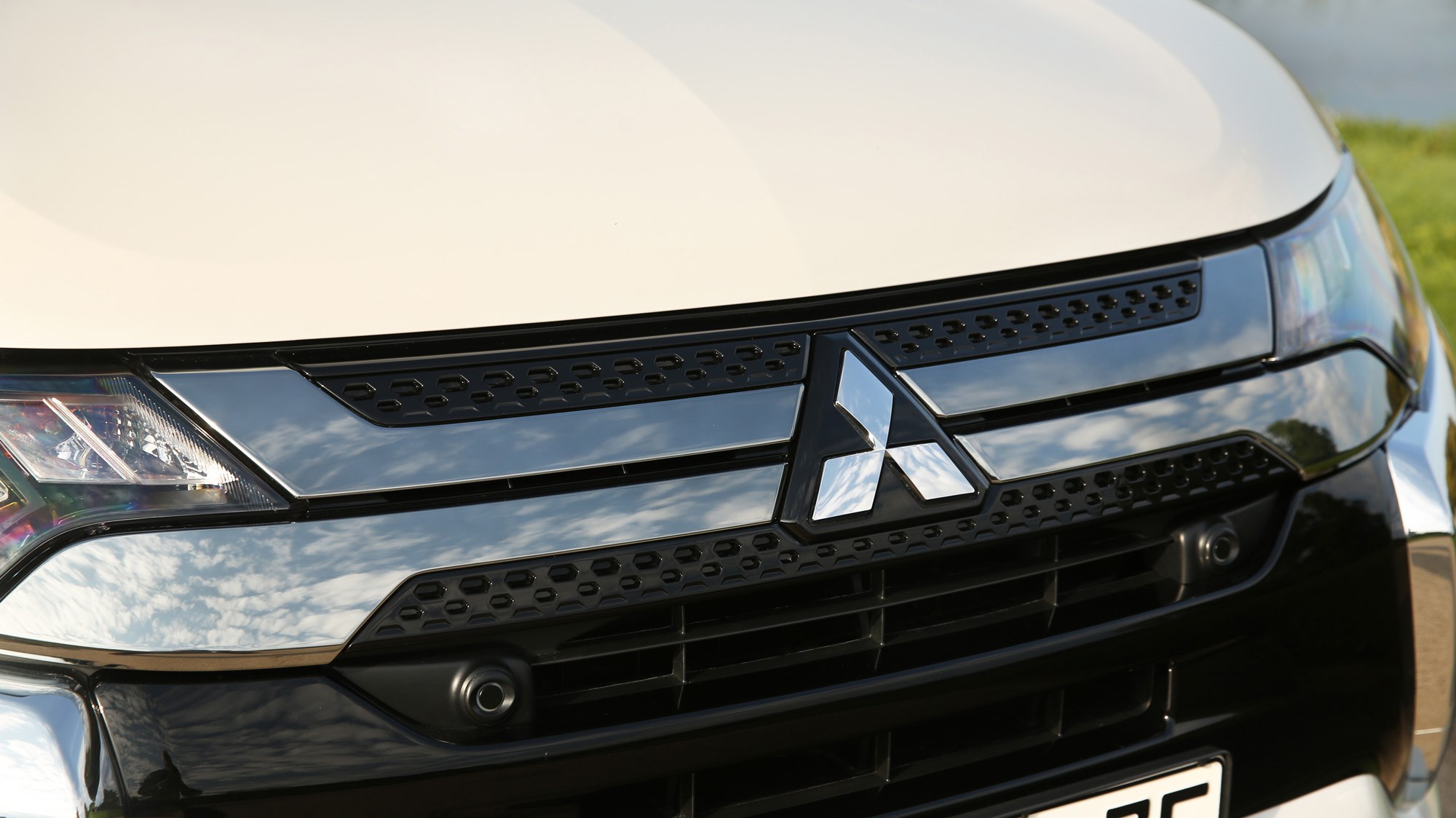 How can I spot a 2019 Mitsubishi Outlander?
With difficulty. Mitsi's goals for the 2019 update clearly didn't include major styling changes. In fact, even sat next to an 18-spec car, it takes a few moments to spot the new headlights, lightly tweaked front grille and other exterior minutiae. The new design for the wheels is the biggest giveaway.
Inside, we were impressed by the quilted leather upholstery on the seats, but unfortunately we won't be getting this in the UK. There will be a 'similar' quality of hide on offer as an optional extra, though, we're told.
And the sunroof's been relegated to the options list as well in an attempt to fend off the extra premium car tax buyers have to pay when pricing creeps above £40,000.
So while there's no word on how much this new Outlander will cost at this point, it's fair to say that at least the mid-spec – which is the most popular – should be a few quid under £40k.
Mitsubishi Outlander: verdict
The 2019 Outlander PHEV doesn't reinvent the wheel, but then again it didn't need to. Ironically while it originally landed at a good time, it's more relevant now than ever before as the push for plug-ins intensifies.
Its PHEV tech is so effective, in fact, that it's set to be rolled out to larger Renault and Nissan models in the coming years as that new alliance comes to fruition. In return, pure EV bits from the Leaf will go the other way and be used on smaller Mitsubishis. Such as the ASX, perhaps? We'll have to wait and see…
Specs
| | |
| --- | --- |
| Price when new: | £39,995 |
| On sale in the UK: | September 2018 |
| Engine: | 2,360cc petrol hybrid, 133bhp @ 4500rpm, 156lb ft @ 4500rpm |
| Transmission: | Electrically controlled all-wheel drive auto |
| Performance: | 10.5sec 0-62mph, 106mph, 141mpg, 46g/km CO2 (WLTP) |
| Weight / material: | 1880kg / steel |
| Dimensions (length/width/height in mm): | 4695/1800/1710 in mm |
["Source-carmagazine"]