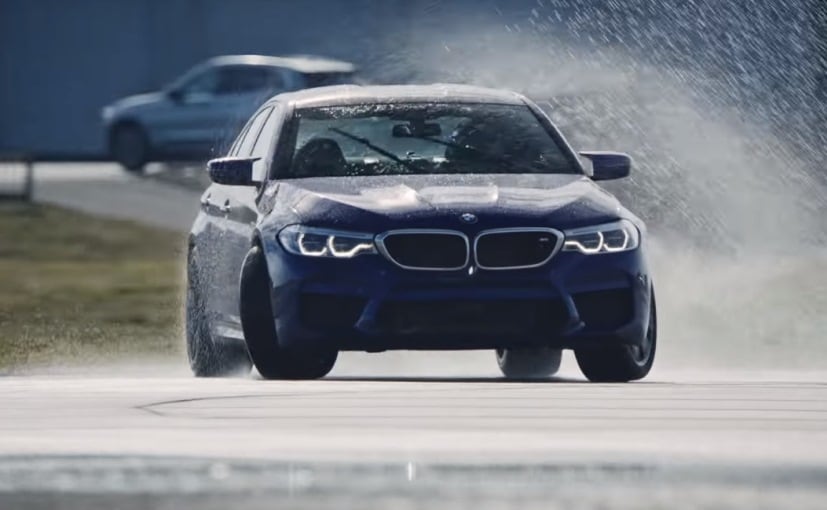 Highlights
BMW broke the world record with the new F90-generation BMW M5
While drifting for 8 hours the M5 covered a distance of 374.1 km
The M5 had to be refuelled 5 times mid-drift to complete the world record
The new BMW M5 recently entered the Guinness World Records for doing the longest drift by a vehicle for eight hours continuously, covering a distance of 374.1 km (232.5 miles). The record was achieved by BMW Performance Driving School instructor Johan Schwartz, who went around the skid pad, which was kept damp to facilitate the lengthy drift, at the BMWPerformance Centre in South Carolina. To complete this task the car had to be refuelled five times while in mid-drift, for which another M5, driven by BMW Performance Center Chief Driving Instructor Matt Mullins, had to be used as a support vehicle. Mullins has to drift his car along with Schwartz so that the latter's car can be refuelled mid-drift, from the extra gasoline tank mounted in the car's trunk.
i8

5 Series

X6

3 Series

X1

X3

7 Series

3 Series Gran Turismo

Z4

X5

M3

M6

M4

6 Series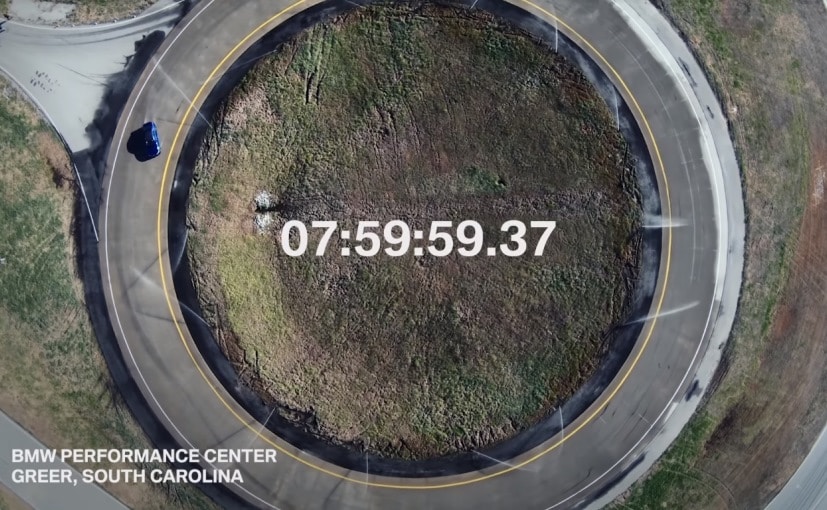 BMW literally shattered the previous world record for the longest vehicle drift achieved by the Toyota GT86, which did about 144.12 km (89.55 miles) in July 2014 and 102.5 miles (165.04 km) in June 2017. To break the previous record, Schwartz had to do 549 laps of the skid pad but he ended up doing over 2,000 laps. Interestingly, in addition to completing the longest vehicle drift, the Bavarian carmaker broke another world record for the world's longest "Twin-Vehicle Drift" (water-assisted), with two BMW M5s drifting 79.26 km (49.25 miles) over the course of an hour. Thus, BMW bagged two Guinness World Record titles in one single day, with new F90-generation BMW M5.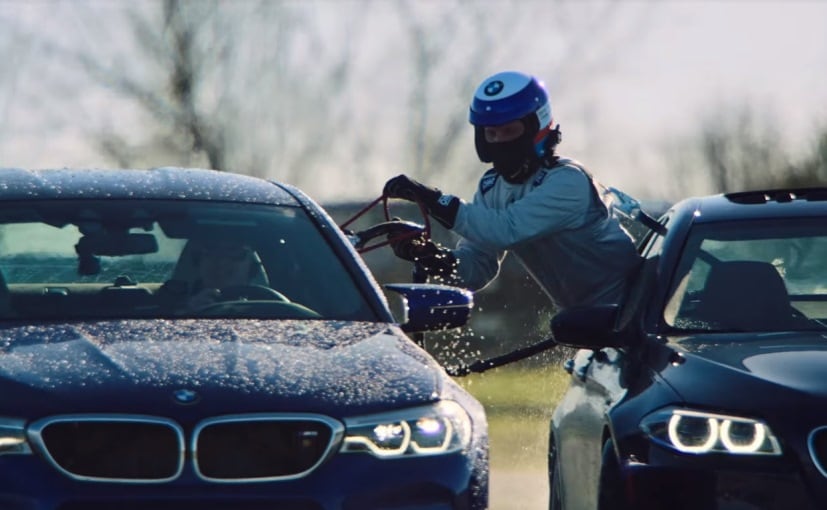 BMW had to develop a complex refuelling system with an exterior nozzle to facilitate refuelling on the go so that the M5 never had to stop for fuel. The custom dry break fuel system, capable of refuelling the BMW M5 mid-drift, was made by North Carolina-based automotive fabricators Detroit Speed. So, while Matt Mullin was driving the refuelling car, a previous generation M5, Matt Butts, from Detroit Speed, was tasked with refuelling Schwartz's M5 by coming out of the rear window of Mullins' car, while being suspended by a safety tether.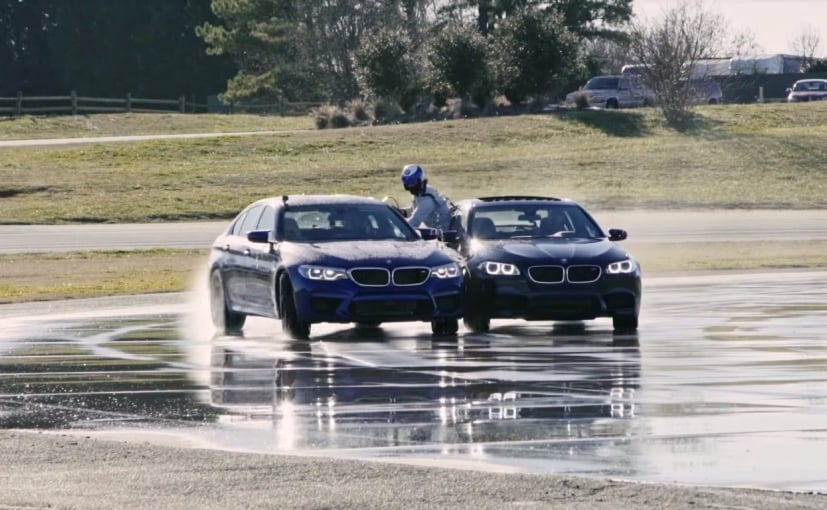 In any case, we have to say that both the records are undoubtedly very impressive and must have been really difficult to achieve, despite that fact that the road surface was damp to facilitate the lengthy drift and also elongate the life of the tyres. The new-gen BMW M5 is powered by a 4.4-liter V8 engine is assisted by BMW's M TwinPower Turbo technology and churns out a a breathtaking output of 600hp in the 5,700 – 6,600 rpm range. The engine develops about 750 Nm of peak torque.
["Source-ndtv"]