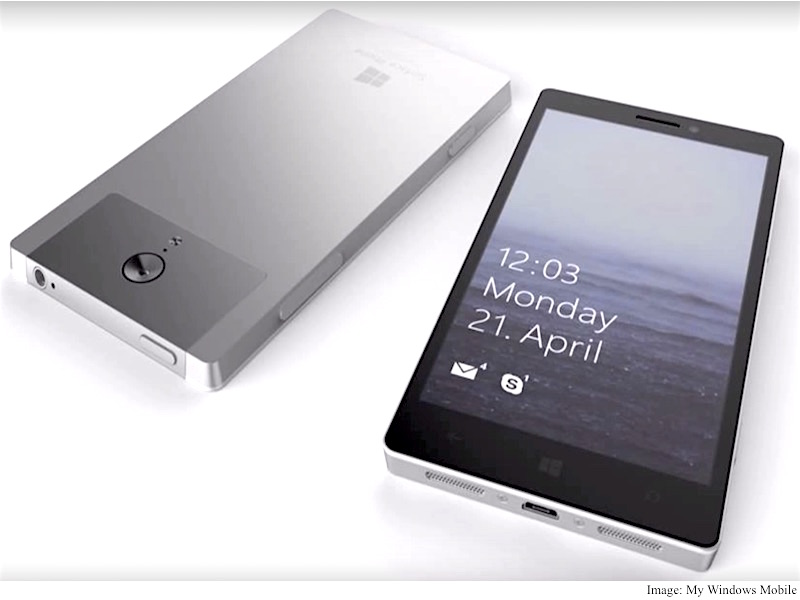 Microsoft has been rumoured to be working on a 'Surface' branded smartphone for weeks now. New details about the devices have emerged claiming that Microsoft may unveil its Surface phones only in "early 2017."
Windows Central citing sources familiar with some of the early Microsoft plans reports that the company may unveil three models targeted at regular consumers, business-specific, and enthusiasts. Unfortunately, there are no details what features would separate the smartphones in the specific category. The report speculates that the Surface phones for different categories may vary based on processor, storage, and other features. The three Surface phones are also rumoured to be priced in different price tiers and markets.
One of the reasons to delay the launch of the Surface phones is said to be due to developments inWindows 10 Mobile OS. Sources have also claimed that "any Surface phone by Microsoft" will not be unveiled until sometime in 2017.
The report says that Microsoft pulled back development of the Lumia line and has also cancelled product launches for the time being.
"Microsoft is also encouraging its OEM partners to get on board with Windows 10 Mobile, and Microsoft's retrenching means the company does not have to compete with those same manufacturers," said the report pointing out the new Microsoft strategy for Surface phones.
The new report also contradicts an earlier claim that said the Surface-branded smartphone would launch in the second-half of 2016. Late last year Microsoft CMO tipped the company developing a 'breakthrough' Surface phone.
["source-ndtv"]