Mercedes still has "hard work" to do to unlock the full potential of its updates before Formula 1's season-opening Australian Grand Prix, says Valtteri Bottas.
The Brackley-based team has not had the perfect second week of running at Barcelona, with some of its developments not performing as expected, and Niki Lauda saying it needs a strong final day of pre-season to get a better understanding of the W08.
When asked by Autosport about how far off the team is with its updates, Bottas said "We have had so many different upgrades and, OK, yes, maybe some of them haven't been perfect.
"Some have been over-performing, some have been maybe slightly underperforming.
"It's been affecting the car balance, things like that. Once you put new stuff into the car, it's not like it's suddenly better.
"There's some things that we definitely need to unlock, and I'm confident that we will find most out of the package and it will be as good as planned.

Trackside: Who's hot and who's not?
"It just needs hard work. It's been very nice to see how the team is reacting to different things.
"If we find something is not working quite as it should, everyone is then flat out in Brackley and here [at the test], sorting things out.
"So I'm sure we can get most out of all the stuff we're bringing to the car in Melbourne."
The focus on firming up the Melbourne specification has come against the backdrop of Bottas needing to get up to speed with his new team.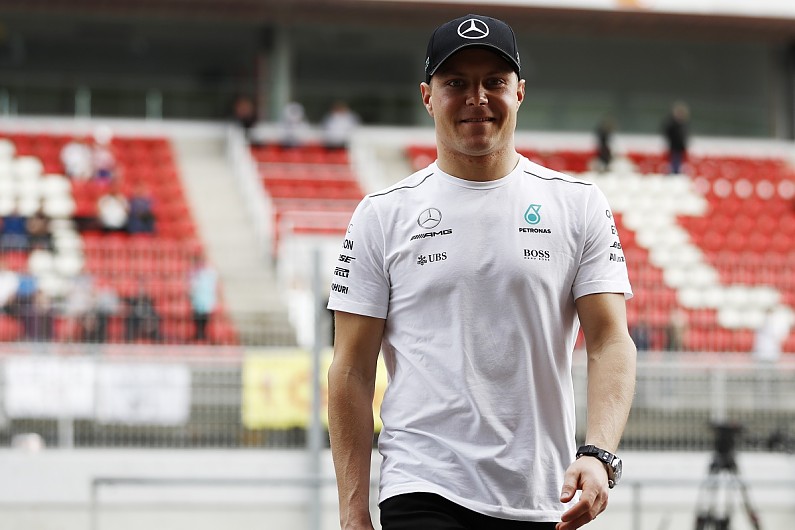 Lauda suggested that Bottas was now just two-tenths of a second adrift of Hamilton on single lap pace, with more work needed to match him over race distances.
Asked how he felt he was stacking up against the three-time champion, Bottas said: "We've been running always quite a different programme during the day.
"But definitely in some occasions there has been some good data to compare to, which has been very valuable.
"So it's been very interesting and so far it looks quite close.
"But it's only testing and I'm not sure either of us has been doing qualifying laps or actually being in the race situation.
"So far what I've seen is I've made good progress all the time – a lot better now than on the first day of testing, for example.
"I just need to keep working like this and making sure the progress continues."
["Source-autosport"]