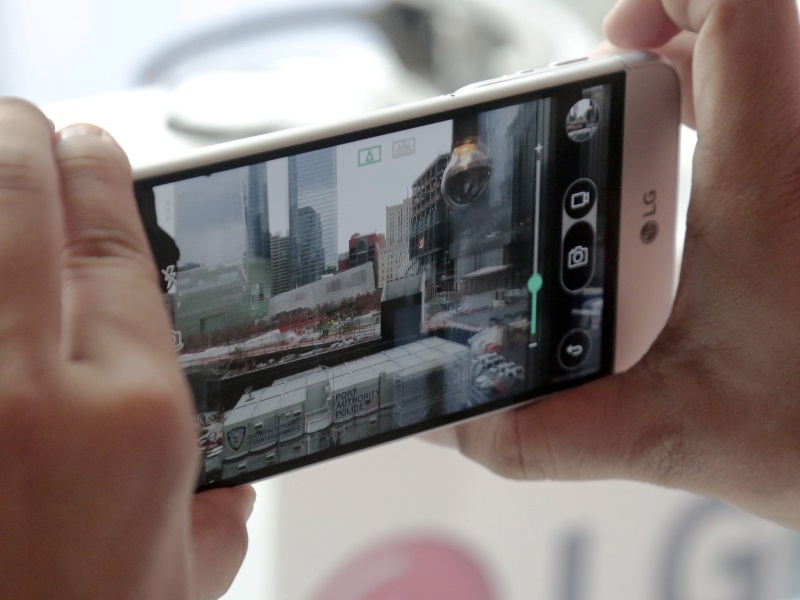 LG has already announced it will roll out of the flagship LG G5 handset worldwide starting Thursday. The South Korean tech company on Monday also unveiled its LG UX 5.0 custom UI for Android. The new Android 6.0 Marshmallow-based UX 5.0 software will not only be arriving with the LG G5 but on "upcoming smartphone models as well."
LG says LG UX 5.0 is user-centric and supports easy connection for optimal control of LG Friends, the modules (CAM Plus, Hi-Fi Plus, and 360 CAM) introduced for the LG G5 smartphone. The highlight of the UX is the LG Friends Manager, an application that lets users easily pair different modules of the G5 with the handset. It also lets users easily download and install the required applications from Google Play.
The company adds that LG UX 5.0 also includes enhanced support for the G5's camera. Users can switch between the standard 78-degree lens to the 135-degree wide angle lens, capture different angles of images at the same moment using both front and rear cameras, set 360-degree panorama shots capture by LG 360 Cam as wallpapers, which move in sync with movements of the G5, and capture shots from both standard and wide angle lens to create a picture-in-a-frame effect. There are a set of camera filters as well.
(Also see: LG G5 Top 5 Features: Modules, Dual Rear Cameras, and More)
Some of the other enhancements and upgrades in LG UX 5.0 include new home screen with the app drawer, upgraded LG Health app, Always-On display, Smart Doctor app to keep LG G5 at its optimal level, enhanced world clock, File Manager app, Quick Help app to find answers to any questions about the G5, LG Backup, and accurate fingerprint recognition for better security.
LG has also uploaded a YouTube video showcasing LG UX 5.0 and the features it would bring to the G5.
"We analysed the lifestyle of smartphone users to provide a superior mobile experience and greatly expanded the usability with LG UX 5.0," said Juno Cho, President and CEO of LG Electronics Mobile Communications Company. "LG UX 5.0 and G5 were designed to provide an innovative user experience that reflects the needs of our most demanding customers."
LG will be launching the G5 flagship smartphone in India in the next quarter.
["source-ndtv"]