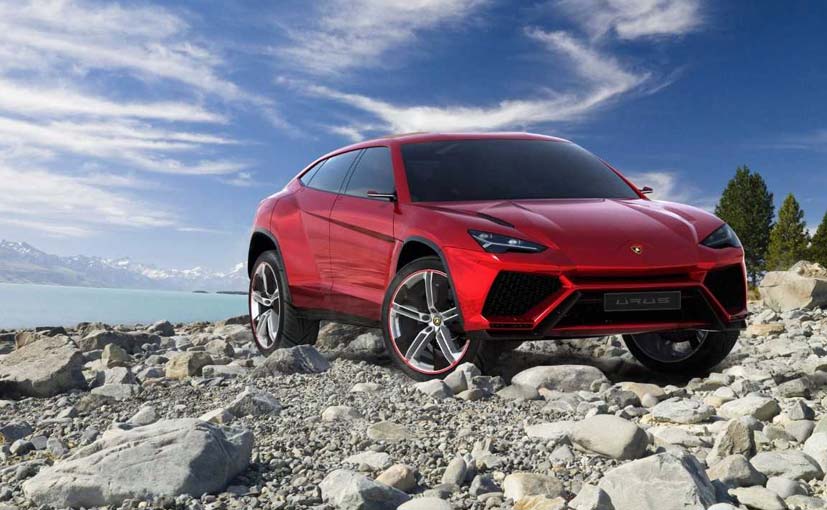 Lamborghini is all set to launch the Urus SUV on December 4, 2017 and it is then that we'll see the production version of the car for the first time. While the company had showcased the Urus Concept in 2012 at Beijing, it's taken close to 5 years to bringing out the production version and this just shows that Lamborghini wants to get it right and also wants to make sure that it is ready when the orders come flying in through the window. The company has taken its time teasing the car as well. First we saw what it' capable of doing in the desert and now we get a glimpse of what to expect inside the cabin.
This particular teaser video focuses on the 'Terra' driving mode and there's just a brief moment where we get to see the cabin and the new instrument cluster that the Urus will come equipped with. As one can see the Urus gets an all-digital instrument and we can relate to this as it' similar to what we've seen earlier. Yes, Audi's Virtual Cockpit. But you'll get to see some uber cool graphics which suit the character of Lamborghini's super SUV.
Besides the Virtual Cockpit-like instrument cluster, we also witness the driving modes which will be on offer. Of course, Terra is just one of the driving modes the driver will get to choose from by fiddling with the ANIMA (Adaptive Network Intelligence Management) selector. There's Neve (Snow), Sabbia (Sand) and of course Strada, Sport, Corsa which have been inherited from the Huracan and Aventador.
Under the hood the Urus will come powered by a Bi-Turbo 4.0-litre V8 rated at 650 horsepower reserved for the SUV as per Lamborghini's one model, one engine rule. It goes without saying that an all-wheel-drive system and an automatic transmission will come as standard. We will be seeing the performance SUV come to India next year and we can't wait to get behind the wheel of this one and tell you more about it.
["source=auto.ndtv"]