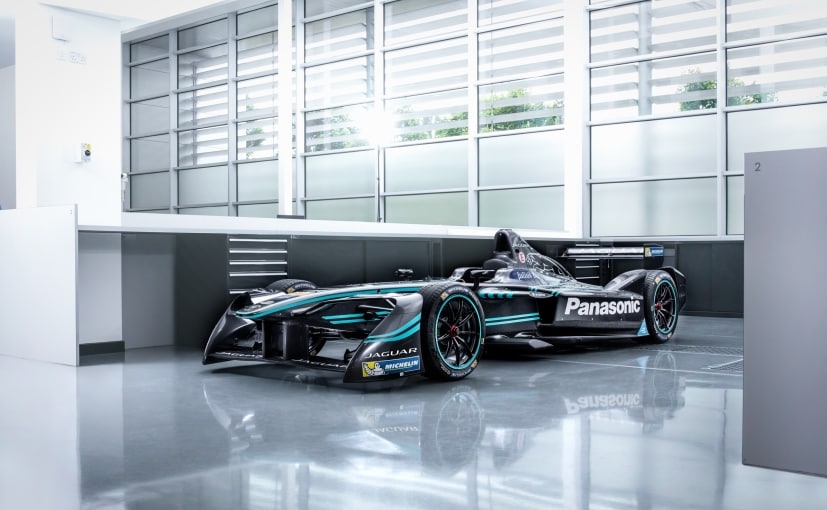 Close to a year after it first announced its entry into the world of Motorsport, Jaguar has finally announced its Formula E team's official name, vision, title sponsor, driver line-up and electric racing livery. It's called Panasonic Jaguar Racing and we'll see the car compete in the Formula E Championship from October 2016.Jaguar's Formula E team will be able to draw upon resources from the Jaguar Land Rover engineers who will work closely with the race operations team. Those engineers will not only be able to apply their knowledge within the race team environment but crucially use the experience to extract data and push the boundaries of electric technology in a performance environment.
Williams Advanced Engineering will be Technical Partner to the Jaguar Formula E Team. If you remember, Williams partnered with Jaguar on the development of the Jaguar C-X75 plug-in hybrid concept car.
Panasonic Jaguar Racing will compete in the third FIA Formula E season with the first all-electric Jaguar racing car in history: the I-TYPE 1. Now, Jaguar does have roots in motorsport and it's 10 years since it'll have a factory team competing in a race.
The new I-TYPE 1 will be driven by the team's official reserve driver Ho-Pin Tung while the driver line-up includes Adam Carroll and Mitch Evans. Jaguar detailed its partnership with Panasonic that will see the leading electronics and automotive technology company partner with the Jaguar Racing Formula E team to develop a future that promises to push the boundaries of electric technology in a performance environment. In addition, Jaguar announced Lear Corporation as an Official Team Partner.
The Panasonic Jaguar Racing team has successfully completed 21 days of testing, including the last Formula E public test, which finished at Donington Park Circuit.
["source-ndtv"]