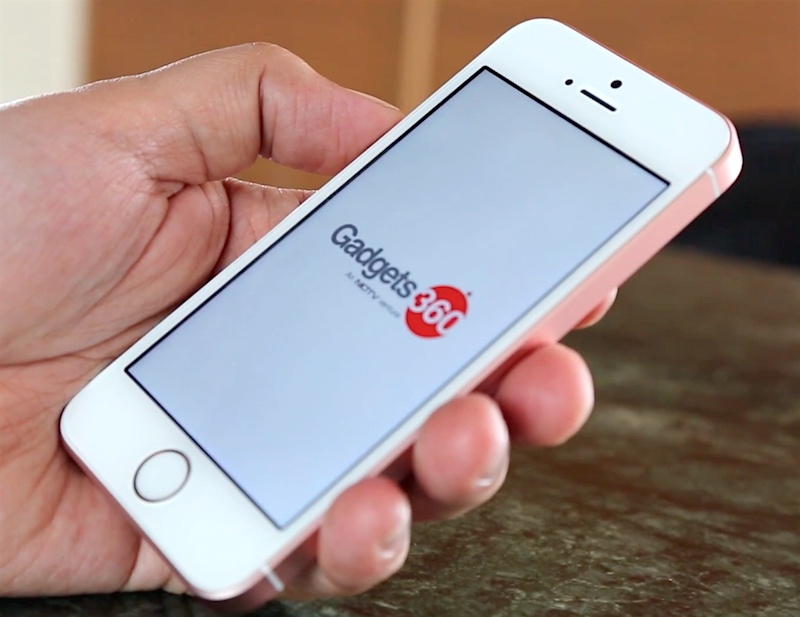 The iPhone SE is the cheapest iPhone you can purchase from Apple. So it shouldn't come as a surprise that it also costs considerably less to manufacture compared to other iPhone models. According to research firm IHS, the iPhone SE roughly costs $160 to build and assemble.
Folks at IHS cracked open the iPhone SE and analysed the innards to create a bill of materials and estimate the costs of the components and assembling. According to the firm, the $399 iPhone SE (Indian price Rs. 39,000), costs merely $160 (roughly Rs. 10,500) to bring together.
According to the firm, the Corning Gorilla Glass display with integrated, in-cell touch sensing has a billing of the material of $20 (roughly Rs. 1,300) – half the cost of the same display in the iPhone 5s. "Pricing is a moving target, and Apple improves its margins on its products over time," Rassweiler said. "Whatever the margin is on a display or other subsystem today, it will always be better in a year or two, as component costs decline." Of course, cost estimates based on a bill of materials do not take into account the myriad other costs the company may have incurred developing and selling a product – from research and development to marketing and logistics.
In the teardown, IHS found an LG Display panel. As Re/code elaborates, Apple sources iPhone displays to many display manufacturers including Japan Display and Sharp. The firm also believes that despite Apple going for the same Qualcomm chips as in the iPhone 6, Apple has modified and optimised it to improve cost and performance.
"Apple's goal is to simplify the production and distribution, by ensuring its phones work for most carriers without having to have a different model specific to each carrier," Lam said. "This also benefits consumers by giving them greater phone portability across carriers." Qualcomm's cellular chip cost $15, whereas the A9 SoC adds $22 to the list.
Interestingly, the iPhone SE 64GB variant roughly costs $170 to manufacture and assemble. Apple, as you may know, sells the 64GB variant for $499 ($100 up from the 16GB variant, Rs. 49,000 in India). The analyst at the firm believe that Apple wants users to go for the 64GB version. "The potential profit margin on the 16-gig phone is lower than it is on the 64-gig version," he said. "Apple is selling the phone with the higher storage for $100 more but only about $10 in additional cost."
To recall, the 16GB variant of the iPhone 6 cost Apple $200.10, whereas iPhone 6s Plus cost it $236. The iPhone 5s, which was launched in 2013, according to IHS, cost Apple roughly $191 to manufacture and assemble.
["source-ndtv"]