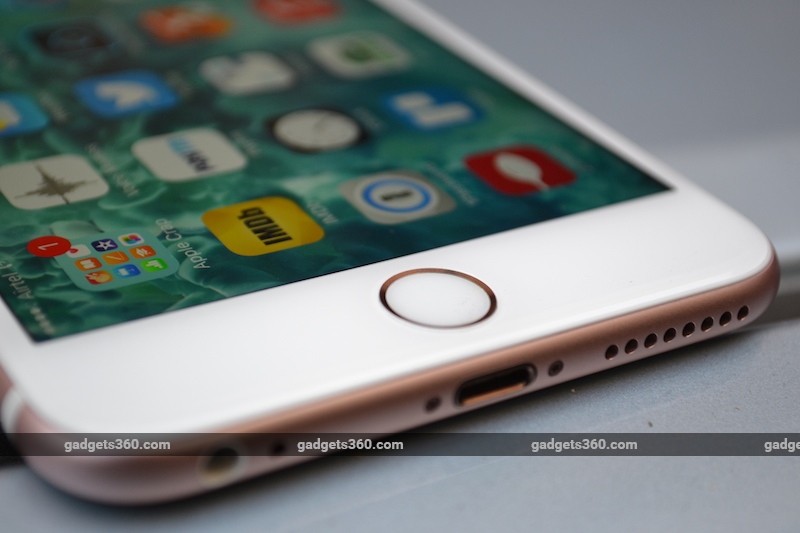 If you have got your iPhone repaired from an unauthorised shop, you might want to think twice before updating your device to the next iOS update. The Cupertino-based company is seemingly intentionally bricking the devices, showing 'Error 53', that have been repaired by anyone else than an Apple representative.
Called 'Error 53', the issue affects the handsets that have gotten their Touch ID repaired from anywhere other than a store approved by Apple. Several users noted that their iPhone suddenly became unusable after they updated to the latest version of iOS.
Users complain around this started to begin in September 2014, the time when the iPhone 6 was launched, but the frequency of such complaints has substantially increased over the past few months. Several forums including company's support channel, Reddit and other places are flooded with users who have faced similar issues.
Apple in a statement to The Guardian acknowledged that many iPhone handsets are getting bricked. The company says that it does so to make sure that users are not utilising fraudulent Touch ID sensor. But the issue doesn't only impact devices that have got their Touch ID sensor replaced, but any component that could affect the Touch ID sensor.
"I have replaced my iPhone 6 screen by a third party one, and have learned my lesson. After receiving the phone, the touch sensor did not work. I returned to the shop, and the repairer put in my original home button," a user noted on Reddit last year. "However, it still did not work after that. I then tried updating my iPhone via iTunes, and the unpleasant message of an Error 53 came across my screen, and now my phone only shows the connect to iTunes logo."
"We protect fingerprint data using a secure enclave, which is uniquely paired to the Touch ID sensor. When iPhone is serviced by an authorised Apple service provider or Apple retail store for changes that affect the Touch ID sensor, the pairing is re-validated. This check ensures the device and the iOS features related to Touch ID remain secure," an Apple spokesperson told the publication.
"Without this unique pairing, a malicious Touch ID sensor could be substituted, thereby gaining access to the secure enclave. When iOS detects that the pairing fails, Touch ID, including Apple Pay, is disabled so the device remains secure."
One primary reason that drives people to get their iPhone fixed by unauthorised stores is the cost. Almost every component of the iPhone could set users back by a few hundred dollars. The iPhone 6 display, for instance, can cost a user up to Rs. 25,000 in India. Whereas cheap-replacement for it could come at as low as Rs. 2,000. Apple is reportedly making things easier on this front, with extending iPhone trade-in program to include damaged iPhone handsets.
["source-gadgets.ndtv"]