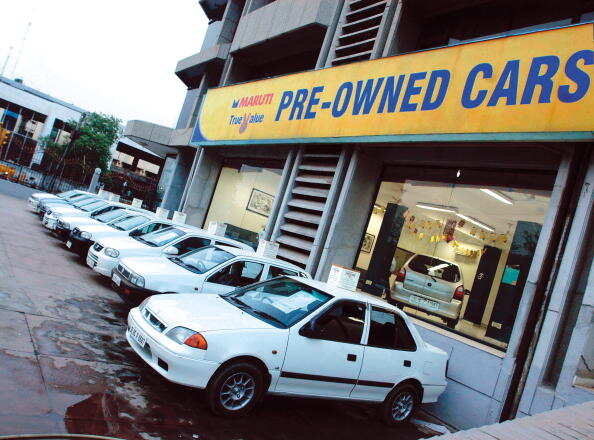 The Goods and Services Tax (GST) that will be enforced from 1 July has the potential to realign the largely unorganized used car market into a more organized frame work say industry leaders.
Interestingly, sale of old and new cars is inextricably linked. It is estimated that about 27-28 percent of new car sales accrue through exchange of old models. So if new car sales are pegged at about 3 million, we could be looking at about 8,40,000 used cars being exchanged for new ones at pre-owned outlets.
The GST will be paid on the value of the exchange. For instance, if the new car costs Rs 6 lakh and exchange value of the old car is Rs 1 lakh, the customer will pay Rs 5 lakh but GST will be paid on Rs 6 lakh.
The GST slabs that are yet to be clarified for the pre-owned vehicle segment could well toe the line of new vehicles, with a lag of a couple of months. Cars will attract a base GST rate of 28 percent excluding cess.
Amit Bhagat Partner -Indirect Taxes, PwC India told ETAuto that the dealer will pay GST under reverse charge and take credit of it while the customer will not pay any GST. The dealer can use this credit to pay GST when he further sells the vehicle. "The major issue would be rate of tax which will be as per the new car – ranging between 28 percent to 53 percent whereas currently only VAT is charged at that leg at 15 percent maximum. To be tax cost efficient, dealers will have to be compliant and optimize on their tax credits."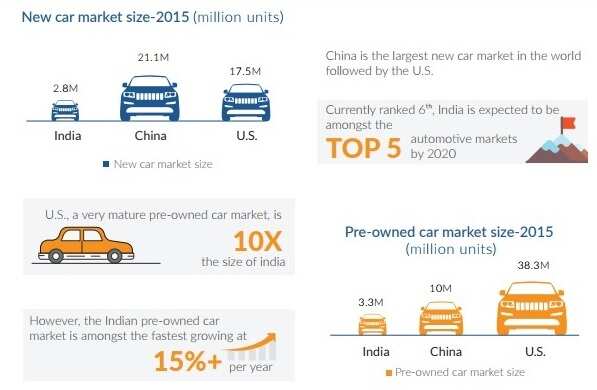 Other applicable taxes and levies such as road tax and lifetime tax for the vehicle do not form part of the GST structure and may continue.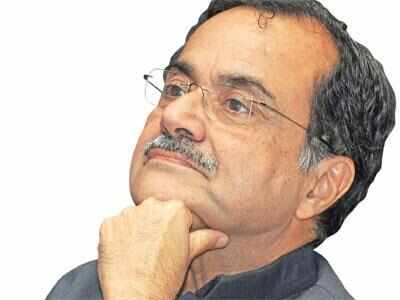 To understand just how critical used cars are to the new car market, Jagdish Khattar managing director of Carnation Auto and former MD of Maruti Suzuki India points out that when a new car is bought, looking at the resale price is very important. "As a manufacturer we used to fix the resale price. If today the Maruti brand is selling so much then it is because it has fixed the resale price at a particular price at True Value outlets." This also ensures that brokers don't sell at a different price and dupe the customer.
In fact, Maruti Udyog was the first to enter the organized pre-owned car market with its True Value outlets in 2001 under Khattar's tenure.
"That is why the used car market is so critical for selling new cars, as people look at the initial price. Keeping the resale value high and maintaining exchange for the new one is important for a manufacturer," he adds. He founded Carnation Auto, a multi-brand sales and service outlet for new and used cars after demitting office at the country's largest carmaker.
Today Maruti Suzuki has around 700 outlets of second hand cars. When a customer sells an old Maruti Swift at a True Value outlet for say Rs 3.5 lakh, he can buy a new car in exchange by paying another Rs 5 lakh and upgrading to a new Ciaz sedan under the same roof.
Following up on it, in 2003-04, Maruti Suzuki started the across the counter exchange bonus scheme that offered a Rs 15000 discount for exchanging a new Maruti for an old Maruti model boosting old car sales.
Meanwhile, clarity from the GST Council pre-owned vehicle slabs is expected within the next two weeks.
"If new car prices start falling post GST, expect the same for a second hand vehicle after a couple of months," says Dr Nagendra Palle, managing director of multi-brand used car business of Mahindra First Choice Wheels (MFCWL).
As dealers earn around a 10 percent margin on second hand vehicle sales, a high tax structure could dent their margins. Palle feels that new car sales would see a marginal dip in prices while SUVs and luxury cars would see a larger drop post GST.
Transiting towards organized structure
Palle is bullish of a positive spin-off of the new tax regime in that it will see the formal shift of the predominantly unorganized second hand vehicle market towards a more consolidated and organized framework.
"Going forward, GST will be very positive for the industry as at present there are about 30 cars per 1000 people in India so it is pretty low on the upside. I think the demand for passenger vehicles will rise and the second hand car market will get a boost becoming more organized," he adds.
Bhagat feels that GST may stipulate that businesses with a threshold limit of around Rs 20 lakh may be drawn into the tax fold. This will move them towards an organized status. "Tax compliance will become non-evasive after the promulgation of GST, that will consolidate the unorganized sellers," he adds.
At present, the second hand car market in India is largely unorganized and fragmented. The report on the pre-owned car market by the Indian Blue Book of MFCWL, compares dealers across USA, China and India. Compared to the US, most new car dealers in India and China are not involved in used car retail. The volume of pre-owned vehicles sold per dealer per year in India is pegged at 71, in China 75 and in the US 533.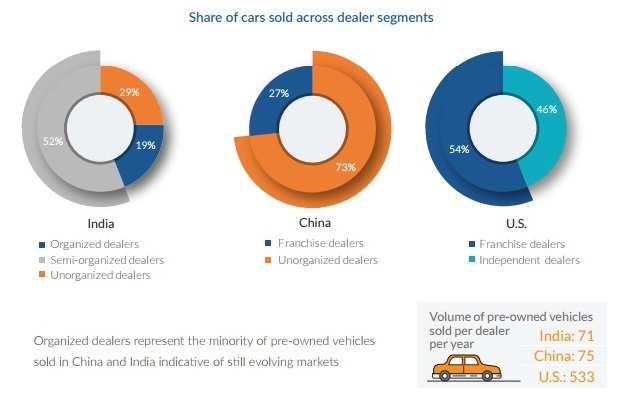 In India, organized dealers account for 19 percent of the total used car market, with the semi-organised segment contributing 52 percent and unorganized dealers 29 percent. In comparison, in China, the unorganized dealers are pegged at 73 percent and franchisee dealers at 27 percent.
In the US, franchisee dealers chip in with 54 percent of the market share and independent dealers 46 percent. In India, metros contribute a large 45 percent chunk of the sales with the balance coming from the non-metros.
Normally the pre-owned car market grows at a higher pace to the new car segment with the organized players contributing a major chunk to this growth. For instance, if new car sales report a 10-12 percent growth, a 13-16 percent uptick for the old car segment is expected.
Organized players in the used car market normally pitch in with an over 20 percent growth. There has been a rising trend of customers veering away from the traditional middlemen in favour of recognised brands, assurance, warranty, and accountability. In addition, present day buyers of second hand vehicles are well-informed and aware of what competition is offering and hence movement towards organized dealers.
On growth path
According to a report by Frost and Sullivan, the used car market is pitted to grow at a CAGR of 12.5 percent from 3.94 million units in 2016 to 7.1 million in 2021. While hatchbacks dominate the below Rs 5 lakh price range, SUVs and MUVs hold sway in the above Rs 8 lakh bracket.
In addition, only a fifth of the used luxury car segment is organized that is led by Mercedes Benz with a 50 percent market share followed by BMW with a 32 percent share of the total pie.
In terms of prices, while the average used car price in the US ranges between Rs 11 lakh and Rs 12.5 lakh, in India it hovers around Rs 2.85 lakh to Rs 3.15 lakh. About 90 percent of the used car sales come from the below Rs 10 lakh price bracket, maintains the Frost and Sullivan report.
Changes in the field of safety, emissions as well as connectivity trends are expected to further reduce the holding period of the used car going forward with only 1 in 3 used car customers considering a new car for purchase.
Moreover, the general sentiment prevailing in the second hand car market reveals that sales of diesel cars have tripped with the petrol bouquet comprising 65 percent with diesel contributing the balance 35 percent. A few years earlier, diesel accounted for 45 percent of the share in new cars and the same ratio was seen in the pre-owned car market.
At Berkeley Hyundai, Hyundai Motor India's pre-owned outlets an executive speaks about the used car market looking up post GST. The outlet sells multi brand cars of which 70 percent are petrol and the balance diesel.
At a Maruti True Value showroom in NCR, optimism prevails about GST as well. The showroom offers warranty on Maruti used cars though it houses other brands as well that come through exchange. The showroom sells about 200-250 cars in a month while a Berkeley Hyundai outlet in Chandigarh markets about 50-60 cars monthly.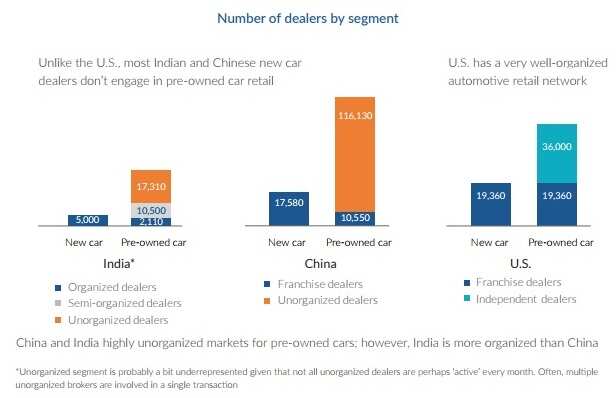 However a common constraint facing this market especially in large metros pertains to the sourcing of vehicles for the second hand car market. Currently many online portals give leads and operate as classified search engines on where to shop for automobiles but sales take place on ground zero.
To ease the issue, Carnation Auto has tied up with half a dozen corporates and leasing companies to maintain a steady supply of vehicles after they complete their service with the respective companies. A benefit is that such vehicles maintain proper records and are of good quality, with limited wear and tear.
With most of the authorised dealerships conducting about 120-140 checks on each second hand vehicle before purchase, besides providing certification and warranty post sales, the future augurs bright for the growing pre-owned car market. GST is expected to further oil the wheels it runs on.