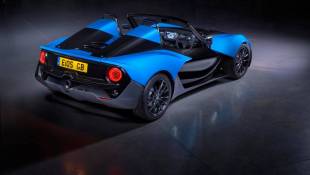 Whether you're in the market for a new car, or just an enthusiast, you should be planning a trip to the 2016 Indianapolis Auto Show.  There's no better place in town to see all of the hottest models from virtually every manufacturer.  Find them all under the roof of the Indianapolis Convention Center.
The annual show runs December 26 through January 1, 2016.  Doors will be open 10:00 a.m. – 8:00 p.m. December 26-30 and 10:00 a.m.-6:00 p.m. December 31 and January 1.  That's plenty of time to see everything.
Hot Models
Big news focuses on the all-new Nissan Titan XD pickup with a 5.0-liter V8 turbo-diesel engine that's supplied by Cummins in Columbus, Indiana.  The truck boasts 310 horsepower, 555 lb.-ft. of torque, and 12,000 lbs. towing capacity.
At the other end of the spectrum is the all-new 2016 Honda Civic, assembled in Greensburg.  Also see the Subaru Outback and Legacy that roll out of Lafayette, GM pickups built tough in Fort Wayne, and the Toyota, Highlander, and Sienna hatched in Princeton.
Ford announced the Midwest debut of its next-generation aluminum-bodied 2017 Super duty pickups and will display the 526 horsepower Shelby GT350 and freshened Escape crossover.  Motor Trend's Car and Truck of the Year – the redesigned Camaro and Colorado pickup – will appear.  Other expected highlights include the new Volvo XC90 crossover, compact Lexus NX crossover, overhauled Chevy Volt plug-in, and all the new BMWs.
Finally, the show will host the North American debut of the Zenos E10S lightweight roadster powered by a Ford-sourced 250 horsepower 2.0-liter EcoBoost engine that propels the car from 0-60 mph in less than 4 seconds.
This is only a small selection of the vehicles to be on display.  Whether you are shopping for a car, truck, van, or SUV, there will be a range of models to explore.
Fun Activities
There are fun activities for the entire family.  Try you hands at the Hyundai Racing Gaming Experience, Toyota's TeenDrive 365 simulator with Oculus Rift headset, or Ford Mustang Mannetron simulator.  Take a break for listening to music at the Harman Listening Lounge and visit the annual State Farm Interactive Garage with full body driving experiences, photo booth, and gift drawing.
Show Details
See all of your favorite vehicles in one place.  Hosted by the Greater Metropolitan Indianapolis Automobile Trade Association, the Indianapolis Auto Show includes 39 automakers within 400,000 sq. ft. of floor space.  Adult admission is $6 online or $7 at the door.  Children under 12 enter free with an adult.  Honoring those who serve, U.S. active duty personnel, police officers, and fire department personnel enter free with I.D.  Visit indyautoshow.com for details.
["source-wfyi"]