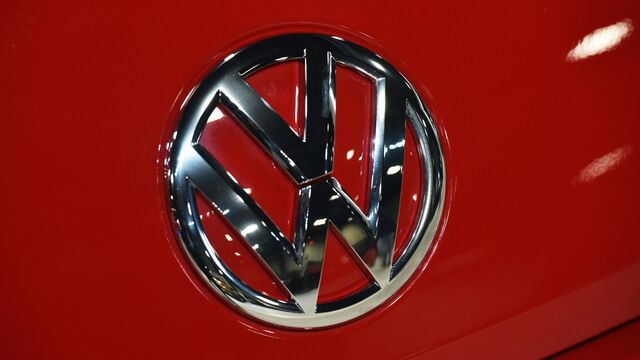 Germany's back and forth over potential bans for diesel cars in cities is sapping demand for the vehicles and causing a backlog of used models on dealer lots that's swelled to some 4.5 billion euros ($5.3 billion).
A deal earlier this month between Germany and Volkswagen AG, Daimler AG and BMW AG to upgrade 5 million newer diesel cars and offer trade-in incentives on older models hasn't eliminated concerns about pollution from the technology. Citing government tests, German Environment Minister Barbara Hendricks told reporters this week that the planned software upgrades are "insufficient" for many cities to meet the legal limit for smog-inducing nitrogen oxides in the air.
As a result of the doubts surrounding diesel's future, about 300,000 used vehicles fitted for Euro-5 emissions standards that were on sale as new cars as recently as September 2015, are piling up, according to a survey published Thursday by German car dealer association ZDK. The poll assumed an average price of 15,000 euros per car.
"The vehicles are hard to sell at the moment because customers are uncertain," Thomas Peckruhn, vice president of the association, said in an emailed statement. "We need clear signals from government if and under what conditions these vehicles might be affected by driving bans."
Price Decline
Car-company bosses and government officials reached a compromise deal earlier this month to lower pollution. They agreed on software updates instead of more costly hardware fixes that are sought by environmental groups. The measures have been criticized as a slap on the wrist for Germany's biggest industry, which is accused of making cars that pollute more on the road than under test conditions.
Reflecting weakening demand, some 29 percent of diesel drivers in Germany said they'd try and sell their cars as soon as possible because of concerns about falling values as cities mull driving bans, according to a survey by market researcher Deutsche Automobil Treuhand. As a result of slow sales, 77 percent of dealers said they had cut prices, the ZDK said.
Pressure on used car prices, particularly such relatively young vehicles, is expected to further intensify as a result of the automakers' trade-in bonuses for outdated diesel vehicles, the DAT said. Volkswagen is offering as much as 10,000 euros on cars with Euro-1 to -4 emissions standards. The bonus is paid only when customers exchange their old diesels for new cars, making "young" used ones less attractive.
As many as 20 percent of drivers, or 1.3 million car owners, could take up the manufacturers' offers, according to consulting firm Oliver Wyman.
The value of used diesel cars is an important factor in the calculations for carmakers' sizable fleet sales, and plunging prices could trigger writedowns in their lease portfolios. In Daimler's case, half of its car sales are either financed or leased by its financial services unit. There are about 6 million diesel cars with the older Euro 5 emissions standard registered in Germany currently, according to the country's Federal Transport Authority.
"The new 'diesel fear' among customers has significant consequences for car companies," Cedric Perlewitz, head of automotive at Commerzbank, said in a report Thursday. "Carmakers need to significantly expedite their strategic shift to electric cars."
["Source-bloomberg"]