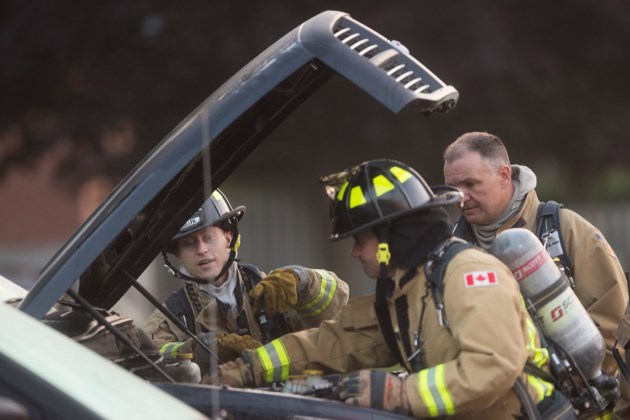 A vehicle fire in a used car lot early Sunday morning was not suspicious in nature, says the fire captain on scene.
The fire in a Dodge Ram pickup truck, parked on the Baycorp Auto Sales lot at the intersection of Edinburgh Road North and London Road West occurred at about 6:30 a.m. today.
Guelph Fire Department and Guelph Police attended the early morning scene.
Firefighters on scene did not offer details of how the fire was started in the vehicle but said the fire was not considered to be suspicious in nature.
sou.guelphtoday.rce:-