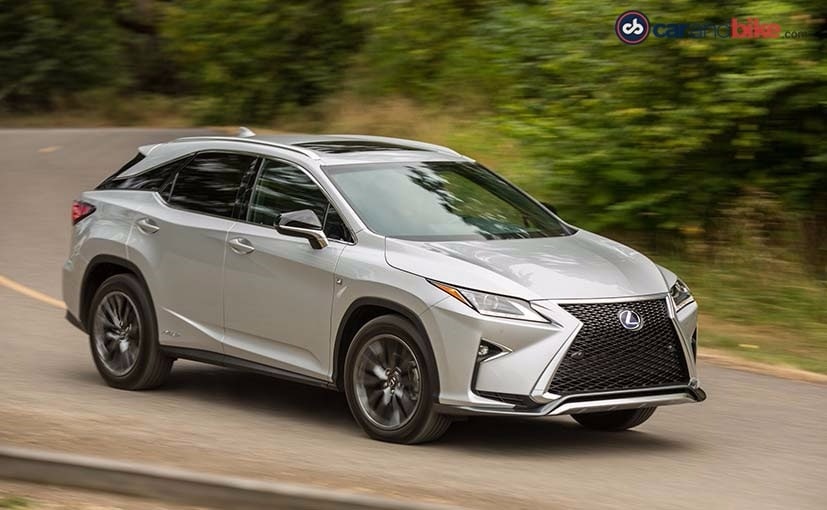 We have told you Lexus is on the threshold of its India debut and that the RX450h will lead its portfolio. When Lexus launched its first hybrid SUV in 2004, the company was at the forefront of electrification. Its petrol engine worked in harmony with an electric motor to provide impressive thrust when needed, and superior economy when flowing with traffic. The brand's image is virtually defined by this model, and the RX is the brand's most successful hybrid to date. Today, other carmakers have followed up, and hybrid SUVs are slowly gaining market share: There are offerings by Audi, BMW, Mercedes-Benz and others. The RX450h, of course, is still the segment's godfather. And in India it will not have a direct hybrid rival anyway.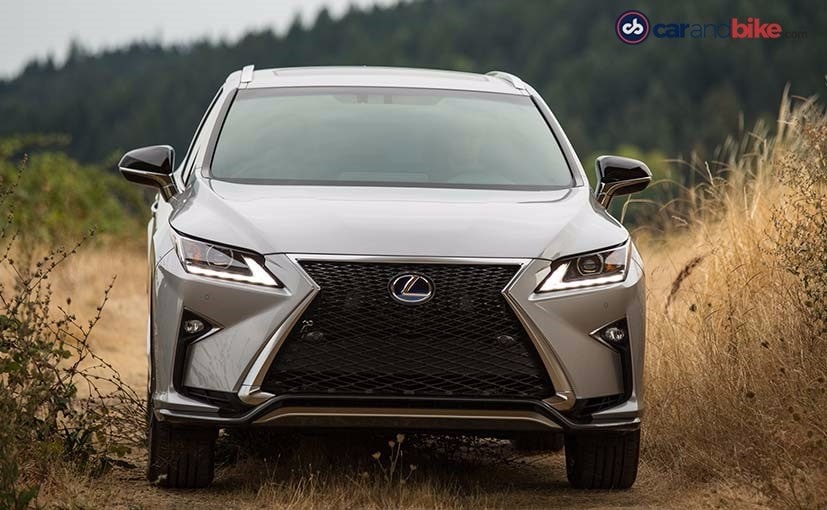 The new generation car certainly stands out; the designers have made sure of that. The latest RX450h features a prominent, X-shaped front grille, chiseled flanks, steeply raked windows, and futuristic detailing that make it appear like it comes straight out of a science-fiction movie. It's a polarizing look that is mirrored by the interior: There is a cool and aloof aura to the cockpit of the RX, befitting a vehicle with a forward-looking, high-tech powertrain.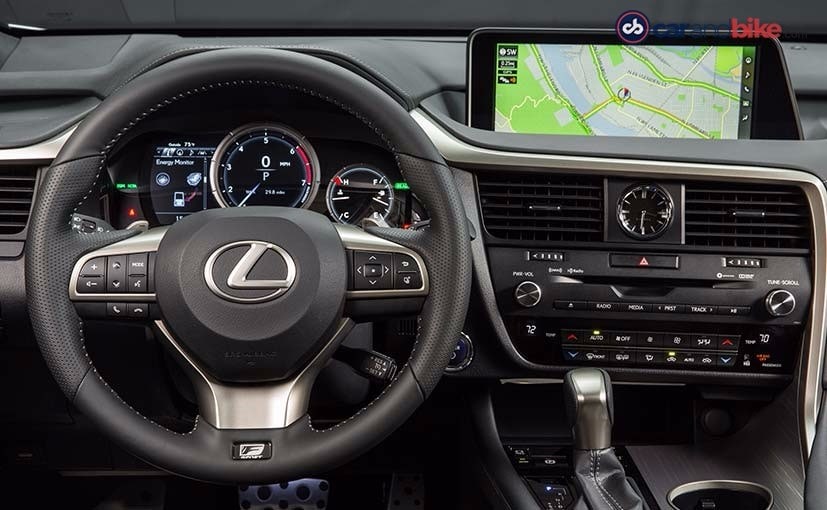 With a length of 4890 mm, a width of 1900 mm and a height of 1720 mm, the RX450h is a medium-to-large SUV; it offers plenty of room for a family of five, and there is ample space in the trunk. The cockpit layout is intuitive, but the remote touch controller in the center console could offer more functions; we think it amounts to a wasted opportunity. Nevertheless, we like the unique style of the interior; it is a futuristic cocoon, isolated from the outside world. Stepping in seems like entering your own personal spaceship. The wood/leather-combinations are impressive, there is an ultra-wide head-up display, and the knobs and buttons operate with sublime precision.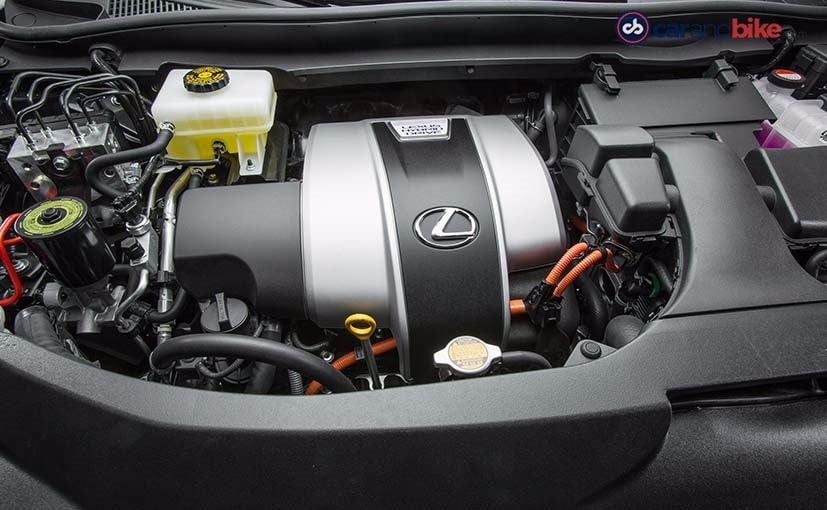 The hybrid powertrain helps to translate this impression into the dimension of actual driving. When the RX450h takes off in eerie silence, or when it gets an electric boost at kick down, there is an artificial quality to this luxury SUV that can be unexpected, fun and awe-inspiring. And it provides a marked contrast to the non-hybrid RX350, whose powertrain is less powerful and less smooth than we hoped for. It's a wise decision to launch the RX with a hybrid-only powertrain in India.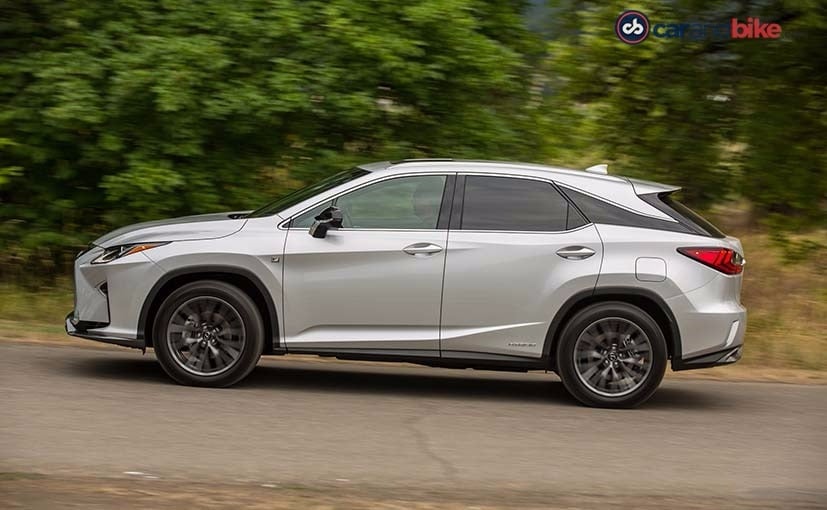 Performance is satisfactory, if not exactly awe-inspiring. We managed 0-100 kmph in 7.8 seconds in our test car; US-market models top out at a governed 180 kmph, European models can manage 200 kmph. That's not a lot, considering its total system power of 312 horsepower, but it doesn't seem quite as bad when you consider this vehicle's 2.2-ton heft. The transition between electric power and hybrid mode is seamless. All-wheel drive is standard, but don't expect awesome off-road performance. This system will help you plow through a muddy road, but if you decide to explore the Himalayas, consider a Land Cruiser instead!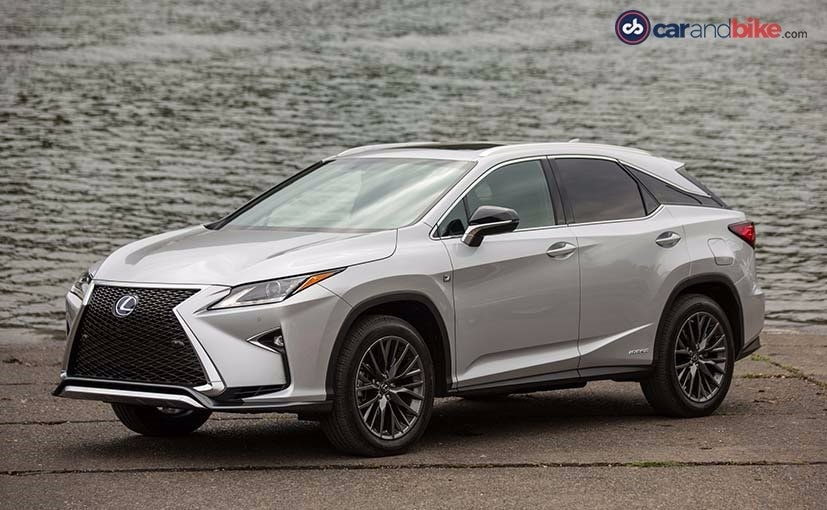 Of course, it gets great fuel economy, especially when driven in the city. Here, where conventionally powered cars are at their most inefficient, the E-motor takes over a lot of the burden of propelling this portly SUV. On the highway, by contrast, there is little to be gained from the electric powertrain. In the optimistic European cycle, the RX450h is rated at 19.2 kmpl, while it gets 14.9 kmpl in the far less forgiving US-market cycle; our experience was closer to the US figures, but it included aggressive driving and testing.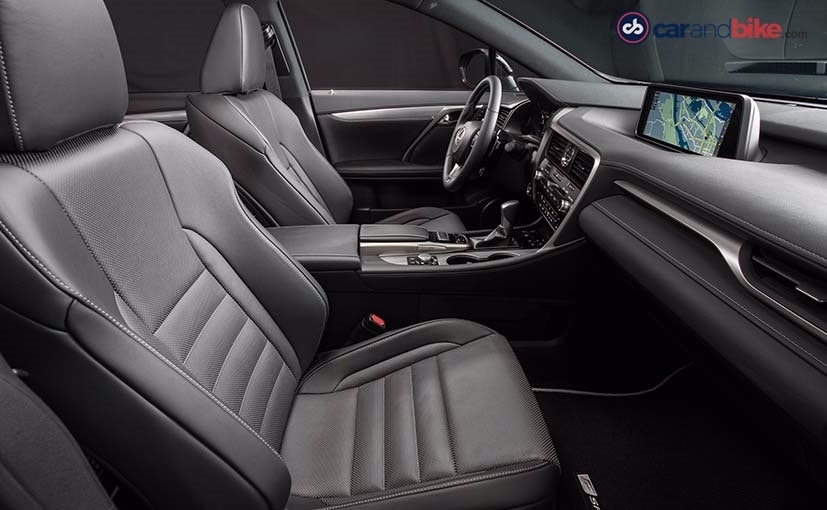 The RX450h is a comfortable long-distance cruiser; the ride deteriorates a bit with the F-Sport package, but the same package improves the somewhat cumbersome handling of the standard model. There is a suite of assistance and telematics systems, and the stereo system, in typical Lexus fashion, is top-notch. We wish the cabin were better isolated, but altogether, this is a solid and well-built performer.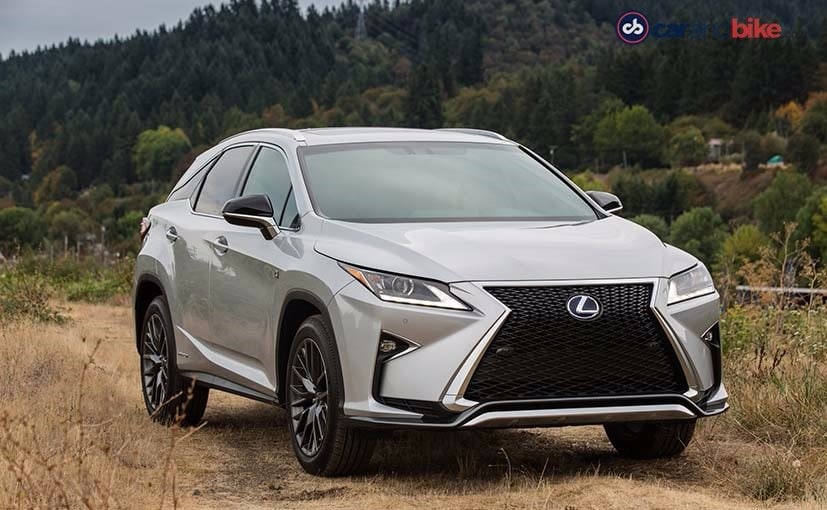 Lexus' reputation for high quality and superior customer service is well-deserved, and we have no doubt the RX450h will find many friends when it hits the market here. Its styling hints at the future; its hybrid technology is perfectly suited to the present. For customers in this segment, it's worth a close look. Now we just need to wait and see how the prices pan out.
["source-ndtv"]