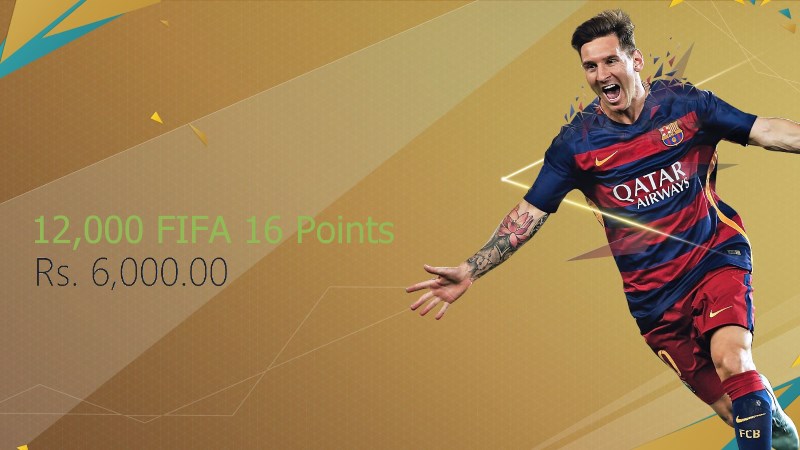 We know Ultimate Team is crucial to the success of EA Sports' long-running football sim FIFA franchise, and on Tuesday, EA CFO Blake Jorgensen revealed how important it is for the company's bank statement in a presentation at a Morgan Stanley investor conference.
"We've been a leader in driving digital extra content for games, which really drives the profitability of this business," he said, as reported by Games Industry. This extra content can be anything from a season pass for a game, special maps or weapons for others, and Ultimate Team itself. But Jorgensen broke down the contributions of each for the investors, detailing that half of their total earnings from extra content came courtesy the fantasy sports mode.
Ultimate Team is present in three of EA Sports' games: FIFA, Madden and NHL. Put together, these have brought in $650 million (approximately Rs. 4,378 crores), according to the publisher. "The extra content business is $1.3 billion (approx. Rs. 8,757 crores) a year. Half of that is roughly our Ultimate Team business," Jorgensen added.
Fiscal year reports aren't due until May, but Ultimate Team represents 30 percent of last year's digital revenue for EA, notes Games Industry.
The Ultimate Team mode in FIFA allows players to build up a roster of their favourite stars, take them to the pitch against other such squads, and rack up a winning streak to build a formidable World XI. But the game also has the option to spend real money to get ahead of other players – popularly known as microtransactions. That is the main reason behind the financial success of the mode, netting EA millions of dollars because people are willing to take shortcuts.
["source-ndtv"]