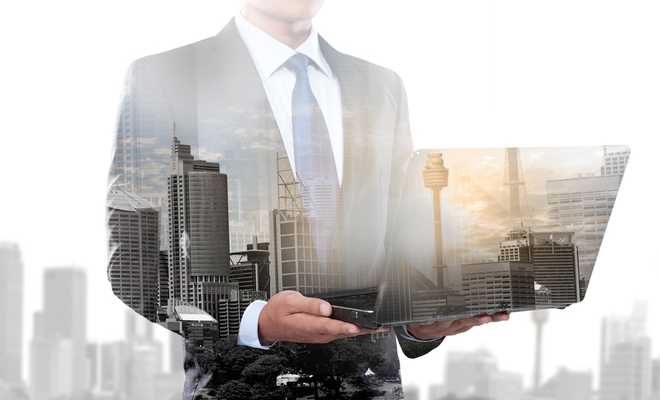 Usha Albuquerque
If the floods in Chennai and the smog in Delhi have taught us some very bitter lessons on what cities should not be, then there is a silver lining for all of us – to ensure our towns and cities do not go the Chennai or Delhi way. There is a proliferation of urban settlements and conglomerations across the country, some necessary and desirable, others total unplanned and hazardous. Population growth, urban development and environmental sustainability, therefore, present major challenges for the government and its people, and enormous opportunities for urban planners.Today 40 per cent of India's population lives in urban areas and this figure is expected to grow to 50 per cent by 2030. With this phenomenal growth, the demand for urban planners is expected to grow even faster. Moreover, the government has set up an ambitious programme of 100 Smart Cities over the next five years providing further opportunities for urban planners.Urban planning is the art and science of bringing together the various elements that make up a town. An urban planner or regional planner helps a community decide how to best use its land and resources with an eye toward future growth and revitalisation.Urban planners are trained to plan and design integrated urban infrastructure facilities like urban roads, the metro, parking lots, street lights, bus terminals, water supply and distribution, drainage, solid waste management systems, and sewerage encompassing all the elements of a city or town. They figure out the best way to use the land and report on the best location for houses, markets, hospitals, schools, parks and so on. They study the problems of traffic, pollution and power supply and try to solve a lot of problems. They plan where people should drive their cars and where they can park and make sure that people can easily get to a bus or metro or other public transport.Before making plans for a community, planners need to make a thorough study of the settlement and the requirements of the community. They find out how many people use the streets, highways, water, sewers, schools, libraries, museums, and parks. Planners talk to people in the communities. With these and many other facts, they advise community leaders, municipal bodies or government departments the changes that are required – whether they need new schools or roads, how to save trees and protect the environment, where the dispose of garbage etc.Planners use computers and draw new maps showing changes for the future. Often there are disagreements or modifications required and urban planners have to go back and develop a plan that most everyone can accept.
Job prospects
India is largely a traditional 19th century country hurtling into the 21st century with rapidly expanding conglomerates of urban dwellings with little regard to planning and settlement issues.. The overwhelming growth of towns and cities, bursting at the seams, has resulted in an acute shortage in housing, drinking water supply, sewerage, schools, medical facilities etc. This has further led to increased vehicular traffic, pollution, poverty, and social chaos, thus compromising the main essence of urban life. The role of the urban and town planner has therefore increased significantly. Urban planners are uniquely placed to shape the way our cities, towns and villages can look with a hugely positive effect on peoples' living conditions and lives.Most jobs for planners today is with government departments, municipal bodies, town and urban planning authorities, large developers and international organisations.The Smart Cities Mission of the Government hopes to promote cities that provide core infrastructure, a clean and sustainable environment and a decent quality of life to its citizens. According to the vision document, it is meant to set examples that can be replicated both within and outside the Smart City, catalysing the creation of similar Smart Cities in various regions and parts of the country. Some of the laudable objectives of the Mission is to provide the core infrastructure elements such as adequate water supply, assured electricity, sanitation, including solid waste management, as well as efficient urban mobility and public transport, affordable housing, especially for the poor, efficient IT connectivity and digitalisation, health and education, and an environmentally sustainable atmosphere suitable for the welfare and security of all citizens, particularly women, children and the elderly. Such an ambitious plan proffers huge opportunity for all those involved in the development of such cities, and more particularly urban planners who can integrate physical urban design with environmental, economic and social planning strategies.Currently, our urban population is around 400 million but we produce barely 420 urban planners every year. Hence there are huge opportunities for those with the vision, creativity and dedication to meet the needs and demands of future generations.
Getting in
There are bachelor's and master's courses in urban/town planning. Those who have passed 10+2 with mathematics, are eligible for the BPlanning course, while those considering a master's degree in urban planning, must have a bachelor's degree in urban planning, architecture, engineering, or master's in geography, economics or sociology with a minimum of 55 per cent marks.There are several top colleges and institutions offering urban planning, town/ regional planning programmes. Among them are noted architecture institutions such as School of Planning and Architecture, New Delhi and Bhopal, CEPT University, Ahmedabad, IIT Kharagpur, NIT Bhopal, BITS Mesra, Jawaharlal Nehru Technological University (Hyderabad), Mumbai University, Jadavpur University, and several others.The Institution of Town Planners, India conducts an Associateship examination leading to the award of Associate Member of the Institute of Town Planners,India (AMITP), which is considered equivalent to the B Planning degree.The recently opened Indian Institute for Human Settlements (IIHS) in Bangalore offers a two years Master of Urban Practice (MUP), which is open to graduates from any discipline, for working professionals focused on the economic, ecological, political and cultural sustainability issues in urban India.
["source-tribuneindia"]