Paul Walker's daughter, the 16-year old Meadow Walker has filed a lawsuit against the German automaker Porsche on 28 September, claiming that her father's death was caused by Carrera GT's faulty equipment. The actor met his demise in November 2013 and his daughter claims the the 40 year old was alive when his car steered of the road and crashed into a pole. Ms. Walker claims that the cause of her father's death was him being restrained to the passenger seat, as the seat belt snapped back breaking Paul's ribs and pelvis. Mere 80 seconds post-impact, the car was ablaze due to leaking fuel line. Paul died because of the burns that he suffered and the soot that made its way to his lungs. Citing these reasons Meadow has filed a wrongful death suit against porsche of undisclosed damages.
Also Check Out: Toyota Etios Cross Vs VW Cross Polo; safety and features explained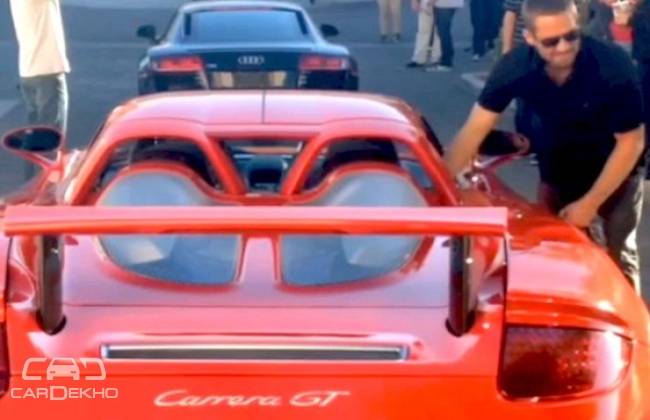 Ms. Walker's attorney Jeff Milam, said in a statement,"The bottom line is that the Porsche Carrera GT is a dangerous car. It doesn't belong on the street and we shouldn't be without Paul Walker or his friend, Roger Rodas."
The lawsuit filed claims "the vehicle lacked safety features that are found on well-designed racing cars or even Porsche's least expensive road cars — features that could have prevented the accident or, at a minimum, allowed Paul Walker to survive the crash."
Also Check Out: Toyota to Focus More on Safety In India
Mike Parker, Los Angeles County Sheriff's Commander said in March 2014, "Investigators determined the cause of the fatal solo-vehicle collision was unsafe speed for the roadway conditions" The posted speed limit on the Santa Clarita, California, office park road was 45 mph.
Also Check Out: Report: Road Safety in India – Scope and Challenges
Porsche has issued a statement to the media in response to suit "As we have said before, we are very sad whenever anyone is hurt in a Porsche vehicle, but we believe the authorities' reports in this case clearly establish that this tragic crash resulted from reckless driving and excessive speed."
Another infamous incident where Porsche was involved in a similar controversy took place back in 1955, when actor James Dean met his demise behind the wheel of his Porsche 550 Spyder "Little bastard" car. The lawsuit only further adds to the turmoil the German automotive industry is going through with Volkswagen group and Mercedes-benz being put under scrutiny for manipulating emission tests.
["source-cardekho"]