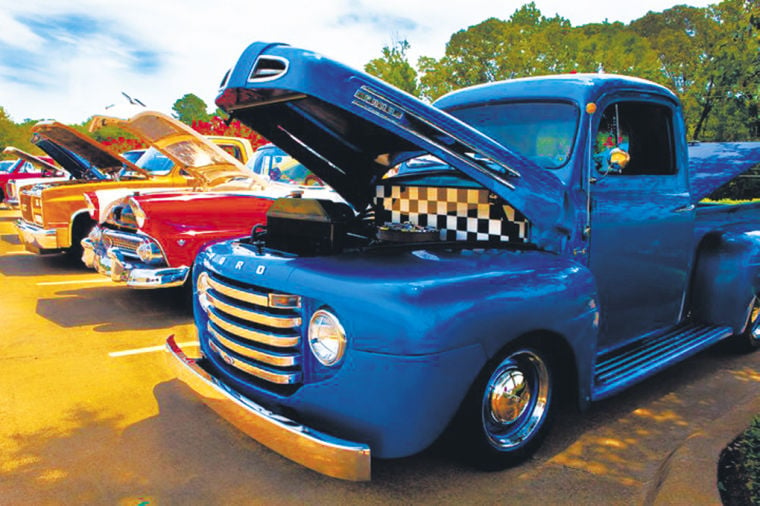 Shine and show off your car, SUV, or motorcycle — whether classic, vintage or new — for a great cause on July 8.
The Congo Truck Club's 15th annual Truck, Car & Bike Show will run from 10 a.m. to 5 p.m. "I'm expecting a big crowd this year," said club President Garland Wilson. "We hope the community will come out and view the cars."
Unlike some auto shows, this one's free to the public. Entry fees for the awards competition are $25. It's a fundraiser for the club's charities, with proceeds going to the club's scholarship fund and other community donations.
Every year, the club gives two scholarships, as well as Thanksgiving and Christmas baskets to the needy, Christmas toys for children, clothes and school supplies for disadvantaged children and families, and support for local Girl Scout troops, Wilson said.
Ben E. Keith, a beverage distribution center, sponsors the show, which will take place in the company's parking lot.
The public is encouraged to help judge the entries. Registration starts at 10 a.m. and end at 3 p.m., with awards presented at 4 p.m.
This year's categories include:
Truck models: Pre-1959, 1960-1972, 1973 -1987, 1988 and up. Mini-trucks also will be judged.
Car models: Pre-1959, 1960 – 1972, 1973-1987, and 1988 and up.
Pro Street: Antique, Street Rods, and Under – Construction.
Other: SUV's, Imports, and Motorcycles.
The show will present first, second, and third-place trophies, along with Best of Show, Best Engine, Best Paint, and Best Interior.
There will also be a 50/50 drawing; tickets are two for $1.
Food and non-alcoholic drinks will be served. As in the past, fried chicken plates with chili beans, potato salad, drink, and dessert will be sold for $7.
The Congo Truck Club was organized by Palestine residents Lawrence Reed and Garland Wilson in 1995 as a nonprofit organization. The club participates in local parades and events and meets at 3 p.m. on the first Sunday of each month.
The Ben E. Keith building is at 2019 W. Oak Street in Palestine.
["Source-palestineherald"]