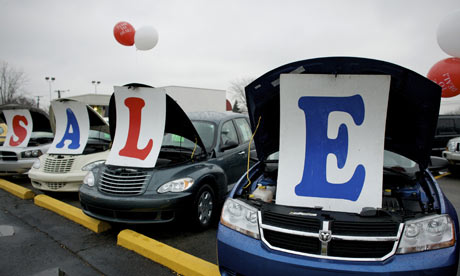 It is clear from the economic gurus in South Africa that new car sales are down at this time. With that in mind more and more consumers are looking at buying used cars.
Buying a car in South Africa is often the second biggest financial commitment a consumer makes after buying or renting a home. Unfortunately emotions are generally the key driver to purchasing a car with little clear thinking and research done ahead of the purchase.
During the holiday period, many people use their days off to look into a car for the start of a new year or may be purchasing a car as a Christmas present. Vishal Premlall, Director of the Motor Industry Workshop Association (MIWA), says in these tough economic times making the wrong decision on a car purchase can be a very costly mistake. "It really pays to take the time to do research and get a professional opinion before signing any contracts or handing over payment. A contract needs to protect you as the buyer so make sure when you sign you aren't waiving away your consumer rights," he says.
He advises consumers to firstly ask what guarantees are in place. If there are no guarantees, the seller needs to be transparent about why no guarantees exist. The Consumer Protection Act is very clear regarding minimum guarantees on transactions.
"If the deal hinges on additional work being done to the car, do not conclude the deal until the work is completed. Also be very clear regarding timelines for completion of the work. When you are ready to move forward with a deal, it is advisable to pay a deposit first. Then when satisfied that all related work needed and agreed upon is concluded, pay over the balance," he advises.
An important point to consider is building a portfolio of evidence, i.e. reducing all agreements and undertakings into writing. "This way should you need recourse through a body like the Motor Industry Ombudsman then you have tangible proof to back up your case. Verbal agreements and contracts are often difficult to prove."
["source-citizen"]