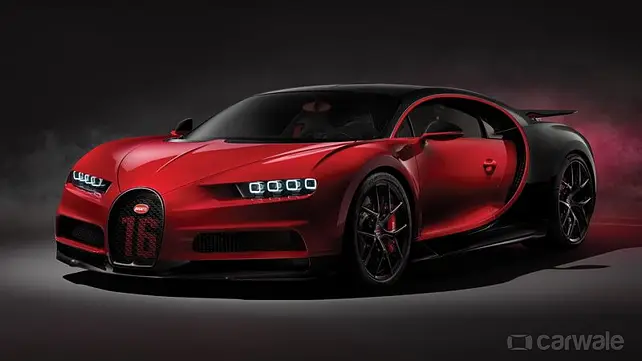 Bugatti made the Chiron, which with the kind of technology it boasts is an achievement in itself. Then they made the Divo, which even with 1500 bhp could go around corners with the same intensity that it destroys straights. But even with a top speed in excess of 400 kmph, the competition like the Hennessey Venom F5 and the Koenigsegg Agera RS have caught up.
In a bid to better the competition, Bugatti is all set to unleash the Chiron Super Sport. This will be even more exclusive with just 20-40 cars being built and are expected to get a tinkered version of the 8-litre, quad turbo, W16 engine which will concentrate only on top speed. The current Chiron/Divo have a top speed of 420 kmph, while the current record holder, the Koenigsegg Agera RS maxed out at 457 kmph. According to Bugatti, the Chiron can hit in excess of 440 kmph but haven't tested it yet.
Expect the car to be unveiled at the 2019 Geneva Motor Show. The top speed wars are getting exciting and boy aren't we glad about it.
["source=ndtv"]