–    Audi will spearhead Volkswagen Group's electrification plans in the country.
–    Might bring the E-Tron in India in a couple of years' time. 
As a part of India 2.0 turnaround, Volkswagen Group will be focusing on increasing market share, improving service, introducing new products and localising their presence in the country. All of these will be taken care by Volkswagen and Skoda. However, when it comes to electrification plans, the proceedings will be spearheaded by Audi.
The EVs are not feasible in the smaller, mass-produced segment. That is the reason why all the manufacturers are taking a top-down approach in their electrification plans. The same method will be followed by the German carmaker while bringing in the electric vehicles to the Indian shore. Moreover, the hybrid vehicles require two different powertrains and therefore it is an arduous task to pack such a powertrain in a budget-friendly vehicle.
According to the carmaker, the PHEVs are not cost effective for the lower segments, especially in India. Therefore, the EVs and hybrid vehicles in the country will be restricted to Superb/Passat and the likes. Although the Volkswagen Group has smaller electric products in the international markets, it will need a strong business case to introduce such cars here in India.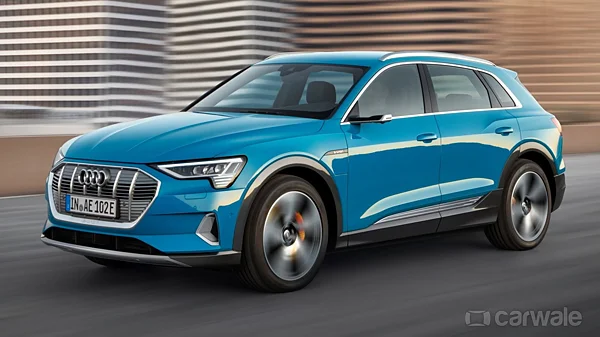 Therefore, Audi will be the one responsible to look after the electrification strategy of the brand. The Ingolstadt-based carmaker already plans an electric onslaught of 20 electric and plug-in models by he 2025 ranging across all the segments. Moreover, in September this year, Audi officially took the wraps off the e-tron all-electric crossover. The e-tron is the first electric vehicle from Four Rings and it comes as a mid-sized premium SUV.
The size of the Q5, the all-new e-tron has proportions and styling that are unmistakably that of an Audi. The massive grille up front, Q3-like headlights, Q8-like rear with raked D-pillar and LED lights across the tailgate. Even the futuristic cabin gets five screens including Virtual Cockpit and two screens for ORVM cameras. It is powered by two motors producing 265kW (355bhp) and 561Nm. In the boost mode, the output is increased to 300kW (400bhp) and 664Nm. The 95kWh battery pack is the biggest size of battery available in the automotive industry providing an electric range of 450kilometres.
The e-tron might make perfect sense as the front-runner of VW's electric offensive in an SUV-hungry market like ours. It is capable and its conventional looks will also attract a lot of car buyers who are looking to buy their first electric vehicle in a few years' time.
["source=ndtv"]