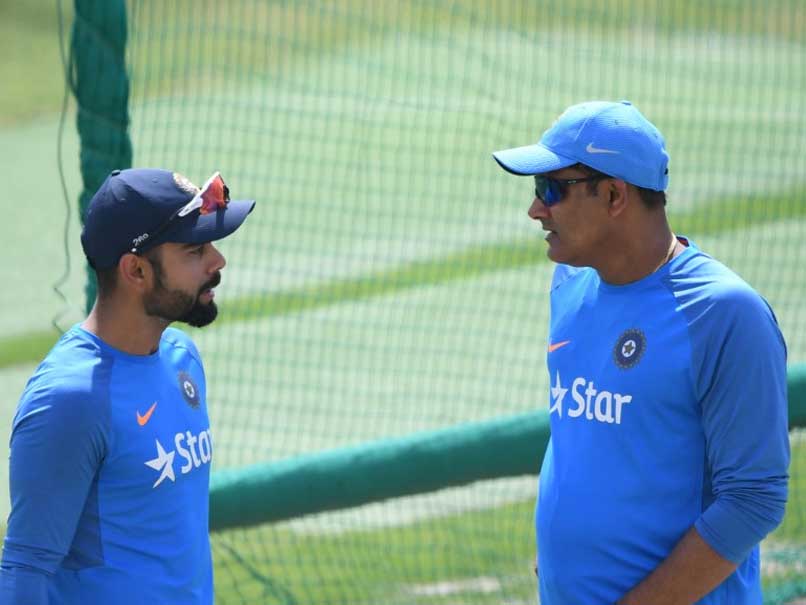 There are reports of a rift between Anil Kumble and Virat Kohli.© AFP
As the deadline for application for the post of head coach for the Indian men's cricket team ended on Wednesday, any prospects of Anil Kumble's continued association with the team hung on the meeting that he and team captain Virat Kohli is to have with the Chairman of the Supreme Court-appointed Committee of Administrators (CoA), Vinod Rai and other administrators. There have been reports in many sections of the Indian media that Kumble may not continue as head coach, with Kohli's objection to his style of functioning being the key reason.
Kumble's tenure comes to an end after the ICC Champions Trophy and reports suggest that he will in all likelihood not continue at his current post.
According to reports, BCCI acting secretary Amitabh Chaudhary and General Manager, Cricket Operations, MV Sridhar, will also be in England apart from Rai to address the issue.
It may be recalled that the Board of Control for Cricket in India had issued a press release recently, asking for applications for the post of Head Coach for the Indian men's cricket team.
According to reports in sections of the Indian media, the CoA is trying to broker peace between Kumble and Kohli but the differences are "almost irrevocable".
So essentially, while the next steps would depend on how the meeting with Rai and the other administrators go, if Kohli is not in favour of having Kumble as coach, then it is unlikely that the BCCI will continue with him.
While there is nothing definite about Kumble's future, the timing of the reports and conjecture is not good.
Former India captain Sunil Gavaskar, while questioning the veracity of the reports of the alleged rift between Kohli and Kumble, said that the issue had cropped up at a bad time.
"I'm not sure whether these reports of a rift between Kumble and Kohli are true or not but the timing of this is certainly not right. We have got such a big game, which would decide how the Indian team would do in the tournament" he told PTI on Wednesday.
There were also reports that the rumours were affecting the team as well. It is understood that the team was 'miffed' at the rumours cropping up just ahead of the crucial ICC Champions Trophy.
["Source-ndtv"]