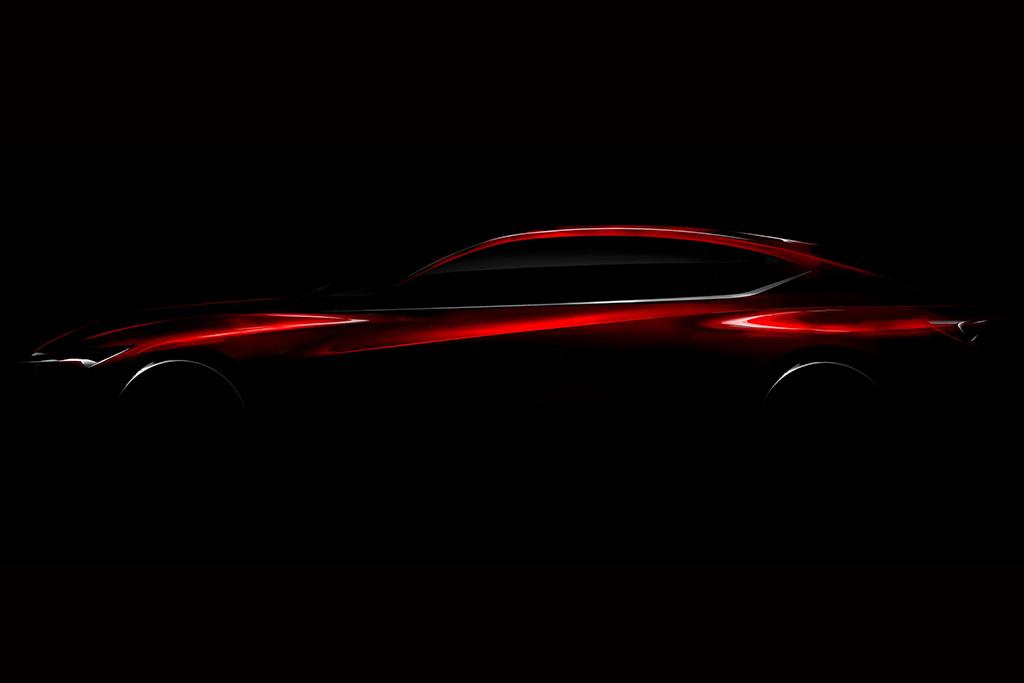 CARS.COM — Acura will attract attention with its new Precision concept next month at the 2016 North American International Auto Show in Detroit. The luxury performance concept will bow the morning of Jan. 12 at the Motor City's Cobo Center, setting the stage for the future of the brand's design.
Related: More 2016 Detroit Auto Show News
The concept was created by the Acura Design Studio in California, and it's named for the automaker's new design direction, "precision crafted performance." The accompanying teaser image shows the shadowy profile of a sleek, muscular red sports car. What's visible is a beefy rear end, with a shapely, protruding fender and sweeping contour line reaching from the back of the rear window all the way across the front fender. They join downward-pointing hawk-eye headlights.
"It is our intention to more strongly express performance through design and the Acura Precision Concept will serve as the inspiration for the styling and proportion of the next-generation of Acura vehicles, especially for our sedans," said Dave Marek, Acura's global creative director, in a statement.
Stay tuned for our coverage of the 2016 North American International Auto Show, which kicks off with a media preview Jan. 11-12.
["source-cars"]