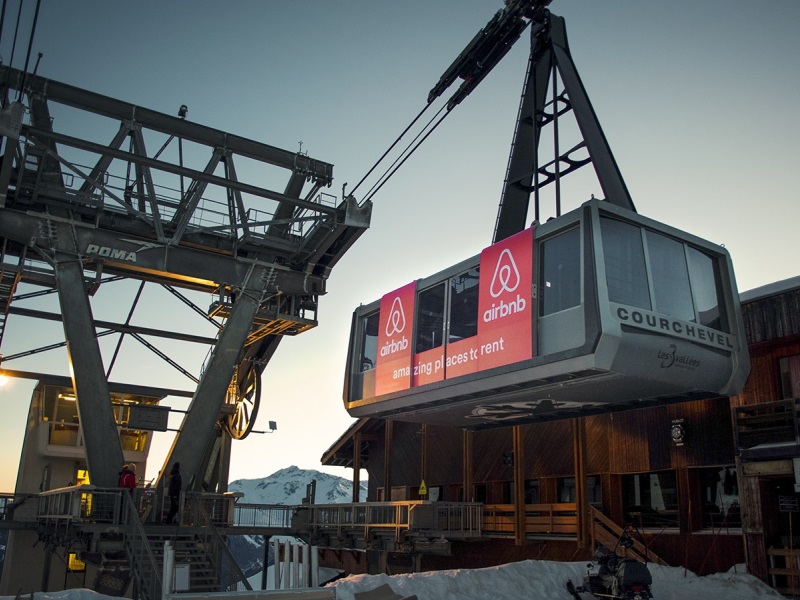 An international coalition of NGOs called Thursday on Airbnb to remove rental properties in Jewish settlements in the West Bank from its website.
A demonstration was held in Paris, and others were planned at Airbnb's offices in London, and in the US cities of San Francisco and Portland.
In the French capital, a small group of activists from the French Jewish Union for Peace (UJFP) and the BDS France campaign delivered a petition of 140,000 signatures, largely from Britain, France and the United States.
"These are the signatures of 140,000 people who are asking Airbnb to stop making profit from the expropriation of the Palestinian people," said Imen Habib of BDS France, which calls for economic pressure to be applied on Israel.
"Today is part of an international campaign which will continue until we succeed in getting these rental properties withdrawn," she added.
She said Airbnb had told the activists that its role was limited to managing transactions between users and property owners and that it was up to clients to choose where they stayed.
"But Airbnb is responsible for its site, so it's up to the company to stop advertising these properties for rent," Habib said.
Other groups taking part in the demonstrations are Jewish Voice for Peace and SumOfUs.
In January Palestinian officials pledged to take action against Airbnb over rooms for rent in settlements in the occupied West Bank being listed on the website as located within Israel.
At the time US-based Airbnb declined an interview, providing only a short statement. "We follow laws and regulations on where we can do business and investigate concerns raised about specific listings," it said.
Much of the international community, including the US and the EU, opposes all Israeli settlements built in the occupied Palestinian territory and considers them among the largest obstacles to peace.
["source-ndtv"]