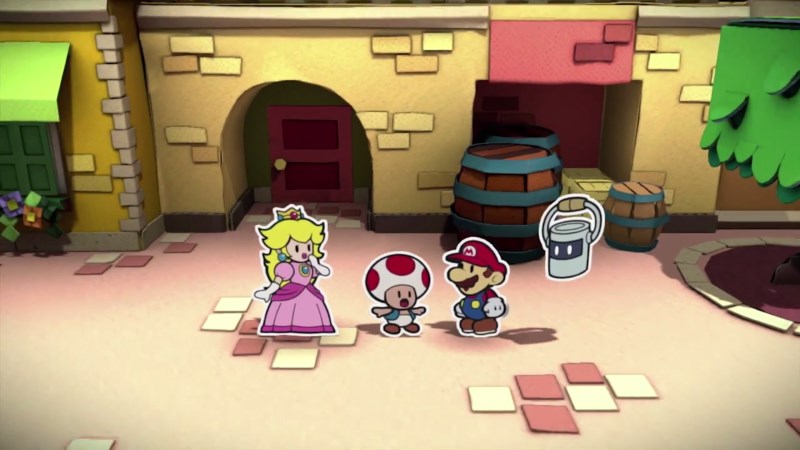 A new Paper Mario game – Paper Mario: Color Splash – was announced by Nintendo during one of its Nintendo Direct presentations on Thursday.
"In the Paper Mario series, we always challenge ourselves to bring something fresh to the action adventure genre," Bill Trinen, senior product marketing manager at Nintendo of America, Inc explained in the video. "And this time in Paper Mario: Color Splash, the theme is colour and paint. As such, the game takes place in a colourful paradise called Prism Island. But something is very wrong."
"Prism Island is being drained of its colour. To make sense of all this, it's up to Paper Mario to do like he does and set off on a journey to bring colour back to the land. And his new Paint Hammer is just the ticket. It splashes paint on anything he hits restoring the island's colour bit by bit," Trinen added.
Paper Mario can also splash paint to revive colourless toads or an entire toadhouse. When it comes to battling others, painting takes the form of holding down on a card and flicking them to begin fights. You will also come across special cards that will provide "satisfyingly powerful attacks".
Nintendo didn't commit to a specific date for the game's release, let alone a particular quarter. Paper Mario: Color Splash will be available sometime this year, is all Trinen said.
The last Paper Mario game to come out was a crossover called Mario & Luigi: Paper Jam. It turned out to a disappointment on account of a "poor quest structure", "lazy environments" and "wasted premise", landing it a 5 out of 10 in our review.
["source-ndtv"]