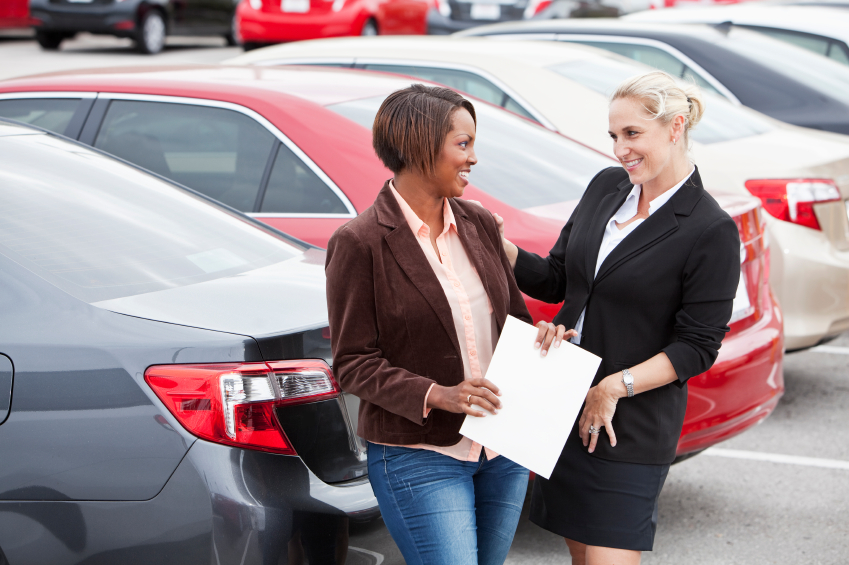 This story is sponsored by KSL Cars. Your next car is waiting. Search Utah's largest selection of new and used cars.
Buying a used car can be an appealing alternative to buying new. You can save on some depreciation, potentially find better deals, and, if not buying from a dealership, you'll save on some dealer fees.
However, these benefits of buying used aren't without their added stresses. It can be hard to know what you're really getting without taking some initiative in the car-buying process. Here are some tips to help make sure you get a good deal and a good car in your next used car buying experience.
In the Internet age that we live in, there is no excuse for not knowing anything and everything about the model of car you want. There are countless car review sites and forums out there (motortrend.com, edmunds.com, caranddriver.com, kbb.com, just to name a few) providing an endless sea of reviews, opinions and guides to help you know exactly what model or type of car you're looking for. Simple Google searches like "best family cars," "most reliable used cars," "cars with the best resale value," etc. can help you narrow down the car or type of car you want within minutes.
You can save yourself a lot of time during the car-buying process if you first set limits for how much you are willing to spend. If the lump sum or monthly payment is too much for your budget, then move on to another car. You can try negotiating the price a little, but remember that most dealerships or private sellers aren't going to be willing to move on their price more than $500 – $1,000, if that. With all the pricing tools available, sellers aren't able to make massive profits because most buyers already know exactly what the car is worth.
Typically, every time any car is serviced, sold, fixed, wrecked, etc., the shop doing the work will have this recorded in the car's vehicle history report, filed under the vehicle identification number (VIN). This report can be attained from places like carfax.com, but if you're looking to buy from a dealership, they usually will have one posted for free on the dealership website.
If the dealership does not have it online, don't be sheepish about asking for a copy from the dealership directly. This report is most important because it will tell you immediately if the car has a clean, salvage or rebuilt title. This is crucial to know because typically salvage or rebuilt titles mean the car was at one point in an accident to the extent where it needed major repairs. This knowledge is also important because lenders will usually loan differently depending on what type of title the vehicle carries with it. Don't be fooled by fake car sites offering free vehicle reports; it is always worth it to pay for a legitimate report up front.
Also, speaking in terms of car history, once you have the vehicle history report you could take this research one step further and call the dealerships or mechanic shops where the car had work performed and ask them personally about the car.
Once you know the type of car you want, what you can afford and the history of the car, you're ready to seriously assess value. There are two main organizations used in the automotive and finance world that help assess value: Kelley Blue Book and the National Automobile Dealers Association. These two sites use slightly different algorithms to assess value, but both are reliable. Most lenders will rely on the National Automobile Dealers Association (NADA) value, as will most dealerships.
Knowing the value of the car (note that it differs whether buying it from a private party versus a dealership) can help you know exactly what a fair price is. With these tools, the days of paying too much for a car should be over — with that said, don't expect to get something for nothing. Sellers will accept a fair price, and when they do, accept it and continue through the process.
Never buy a car, especially a used car, without first driving it. Driving it around town and on the freeway can help you not only decide if this is really a car you want to spend your time in, but it can also help you discover anything out of the ordinary mechanically. If something doesn't seem right, ask about it. Most importantly, pay attention to the driving experience; you could very well end up not liking the car after you drive it. A test drive, more than anything else, will help you decide if this is the car for you.
One thing to remember when buying a used car is that you don't owe anything to anyone. You as the buyer are there to potentially offer the seller a sum of money for a product they have that you may want. Buying a car is just like any other transaction (albeit usually more pricey!), so if the product doesn't end up being what you want for whatever reason, don't feel bad about walking away.
On the flip side, if you find yourself satisfied with the car and you're getting a fair deal, then don't be afraid to commit to it. Buying a used car takes a lot of effort, so when you feel you've found what you're looking for, go for it and don't look back. If price is a hangup, refer back to the values on KBB.com and NADA.com and make sure you are in the range for price.
If you can't pay the value of the car upfront, consider financing. Finding good financing, meaning an affordable monthly rate and the best interest rates, can make all the difference in the world. Whether you finance through a dealership or a private lender, make sure to do your research. Consider all factors that go into getting a loan, such as the car you're buying, who you're borrowing from, the length of your loan and your credit score.
With over 60,000 new and used cars, KSL Cars is an excellent resource for researching many great options for your next purchase.
["source-ksl"]